For long-term health, you must have the best gaming chair for good back support. Therefore, it is crucial to choose a gaming chair that gives you the most comfort. You can spend the most relaxing time sitting in the best gaming chair.
Whether you are playing at your workstation or on the large game TV in the living room with the PS5 or Xbox Series X, your comfort will not be compromised.
There are a ton of beautiful chairs in there, but choosing the perfect one depends on a variety of things, like your budget, your space restrictions, and even your physical form.
Below, you will find our picks for the best gaming chairs that do not sacrifice either comfort or style.
The 12 Best Gaming Chairs
1. Anda Seat Dark Demon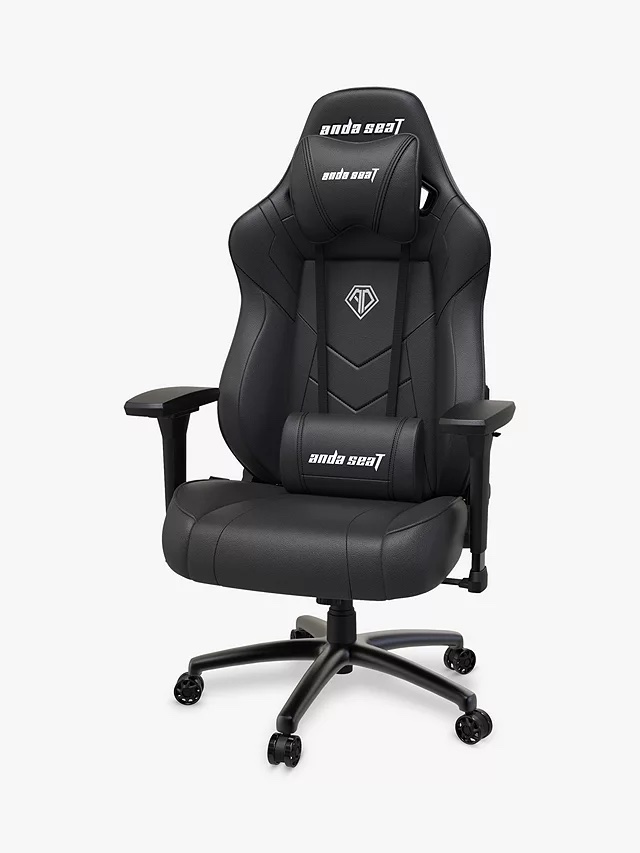 Price: $360
The Dark Demon chair by Anda Seat is a shining illustration of what a quality gaming chair ought to be—offering all the advantages of a gaming chair at a cost that should not make you suffer, placing it firmly in the mid-range category.
The four-dimensionally movable armrests, nearly horizontally tilting backrest and bundled lumbar and head cushions are some of these advantages. The Dark Demon is a firm chair, like most gaming chairs, but it offers exceptional support and only needs a little getting used to. It is made of very credible PVC leather and has a sturdy steel frame and five-point base with castor wheels.
Backrest Height: 23.62″ x 32.48″
Chair Height: 48.23″ – 52.56″
Seat Size: W20.28″ x D20.47″
2. Secretlab Titan Evo 2022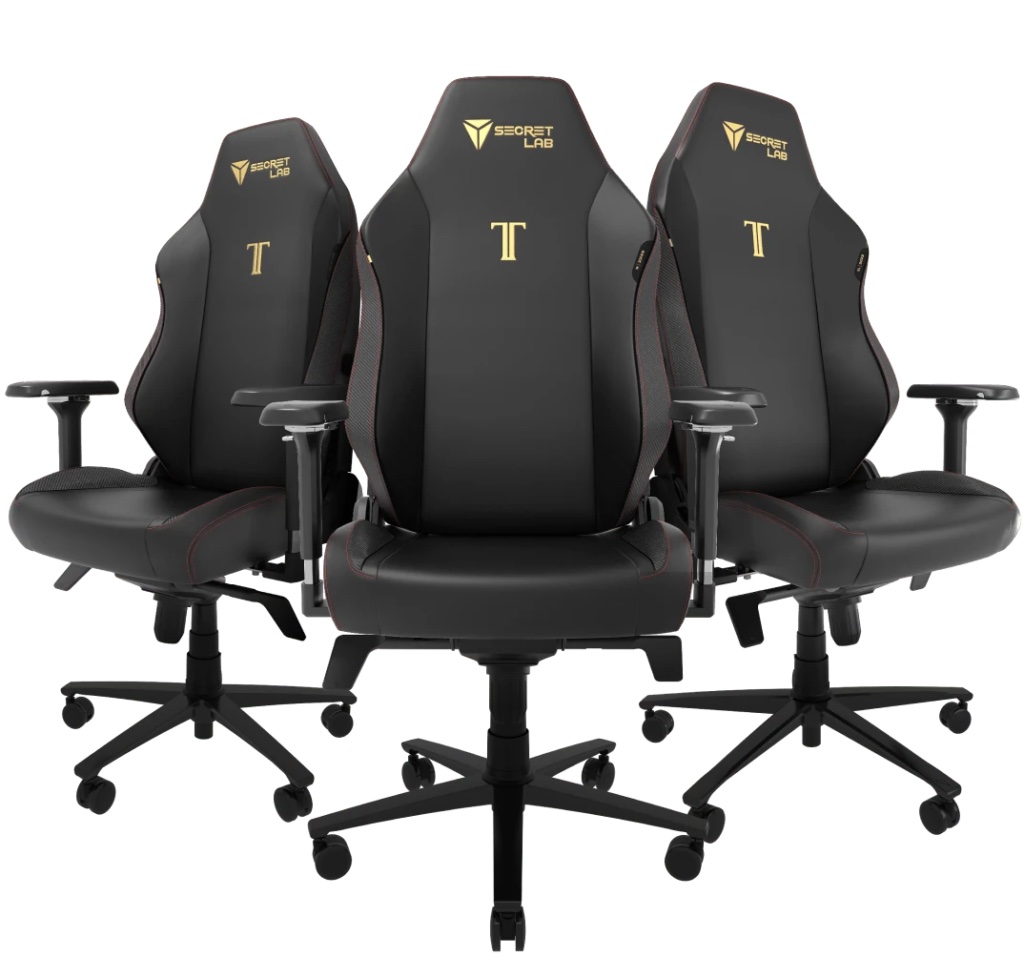 Price: $589
Secretlab makes the best gaming seats available. The Titan Evo 2022, a more supportive and adaptable update to the hugely popular Titan 2020, carries on the product line's trend of adaptability to maximize comfort for gamers of all sizes.
The chair comes in three sizes: small, regular, and extra large. It has a number of adjustable features, including armrest height and lumbar support, which also molds to your back as you use it. Your chair also comes with a memory-foam pillow for enhanced comfort, and you can choose between leatherette, a knit fabric, and genuine leather.
You can make sure your new best gaming chair blends in with the rest of your aesthetic as you can choose from various beautiful colors and patterns offered by Secretlab.
Seat depth: 18.9-inches / 19.3-inches / 19.7-inches seat
Width: 17.7-inches / 18.5-inches / 19.3-inches
Height: 50-52.8-inches / 51.2-54-inches / /53.1-56.9-inches
3. Homall Racer
Price: $100
Homall S-racer is the best gaming chair with its multicolored aesthetics and embroidered back design. It also has colorful stitching all over the lengths and edges of it, which is a notable addition we had previously appreciated in more expensive chairs.
This seat's racing-style design keeps you secure without giving you the impression that you are being caged in or squeezed in the sides, which might typically be uncomfortable for extended periods.
The Homall S-racer is made of high-density foam over synthetic leather and a 1.8 mm steel frame so that it will last for many more years to come.
Size of back: 22.5 inches and 30.5 inch
Size of seat: 14.5 inches and 20.5 inch
Seat adjustable height: 17.3 to 21.5 inch
4. Razer Enki
Price: $400
The Razer Enki is the ideal gaming chair for any person to sit in. You will feel supported by its wide seat and backrest. In terms of support, it is made to accommodate individuals from 5′ 5″ to 6′ 8″ and up to 299 pounds. Furthermore, the Razer Enki's seat has reasonably short side bolsters that allow users to sit cross-legged, with their legs folded, or in any other preferred posture.
A combination of soft, textured fabric and synthetic leather for high-traffic areas is used in this chair's design to provide all-day comfort. Despite not being adjustable, the built-in lumbar arch offers the user's back much-needed ergonomic support.
Seat Size: 26.79″D
Width: 26.4″W
Height: 55.51″H
5. Vertagear SL5800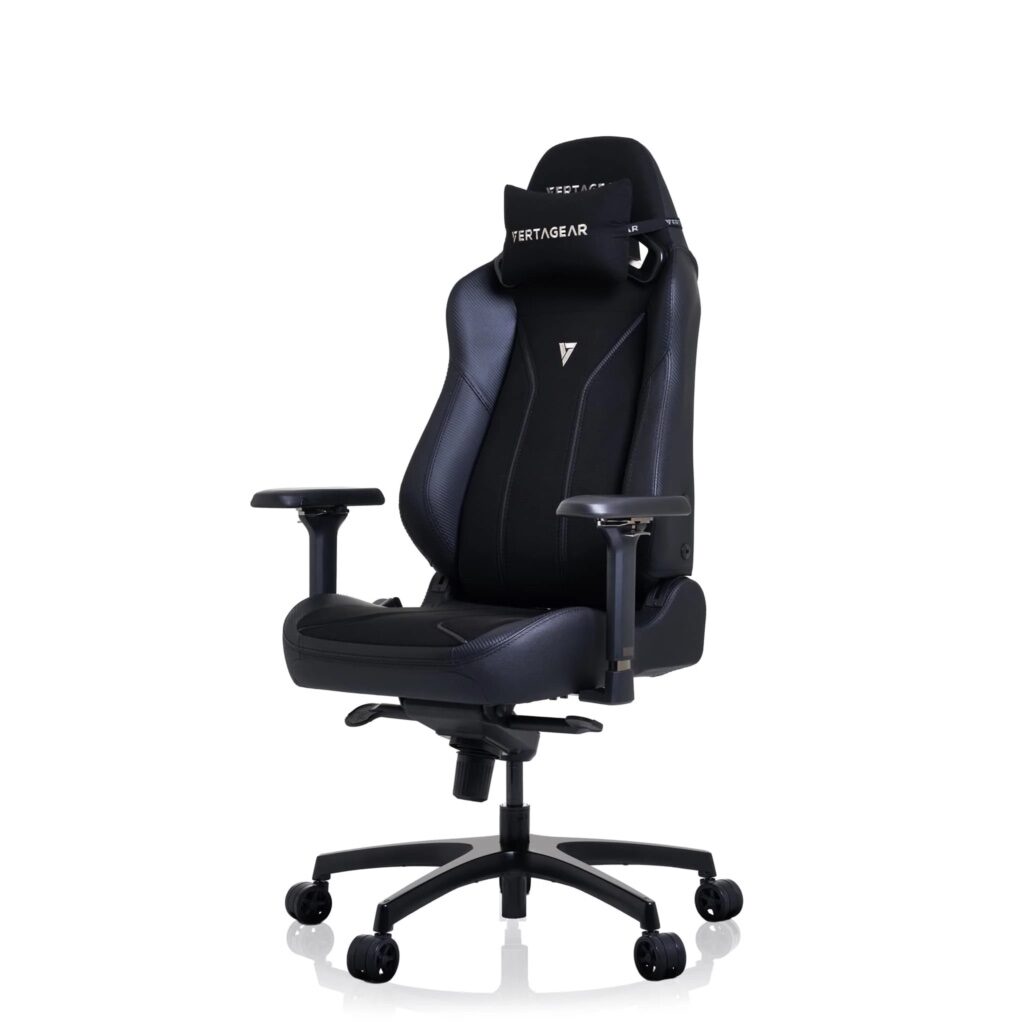 Price: $499
If you intend to spend a lot of time sitting down, ergonomics is the most important aspect to look for in a chair. In light of this, the VertaGear SL5800 has the most significant degree of adjustability in a gaming chair that we have encountered. This best gaming chair lumbar support system, which consists of four flexible panels that conform to the curvature of your back and a layer of memory foam, is where it all begins.
You are now sitting on a comfortable VertaAir Seat with excellent ventilation. To prevent the heat at the bottom when sitting on a chair, the VertaAir seat provides a bottom cushion, which is generally equipped with eight foam pucks and several air channels. With the armrest, backrest, and seat height adjustments combined, you can fine-tune your arrangement for utmost comfort.
Height: 18.3-21.1″
Width: 20.9″
Depth: 16.1″
Backrest Length: 31.5″
Backrest Width: 12.6″
6. Corsair TC200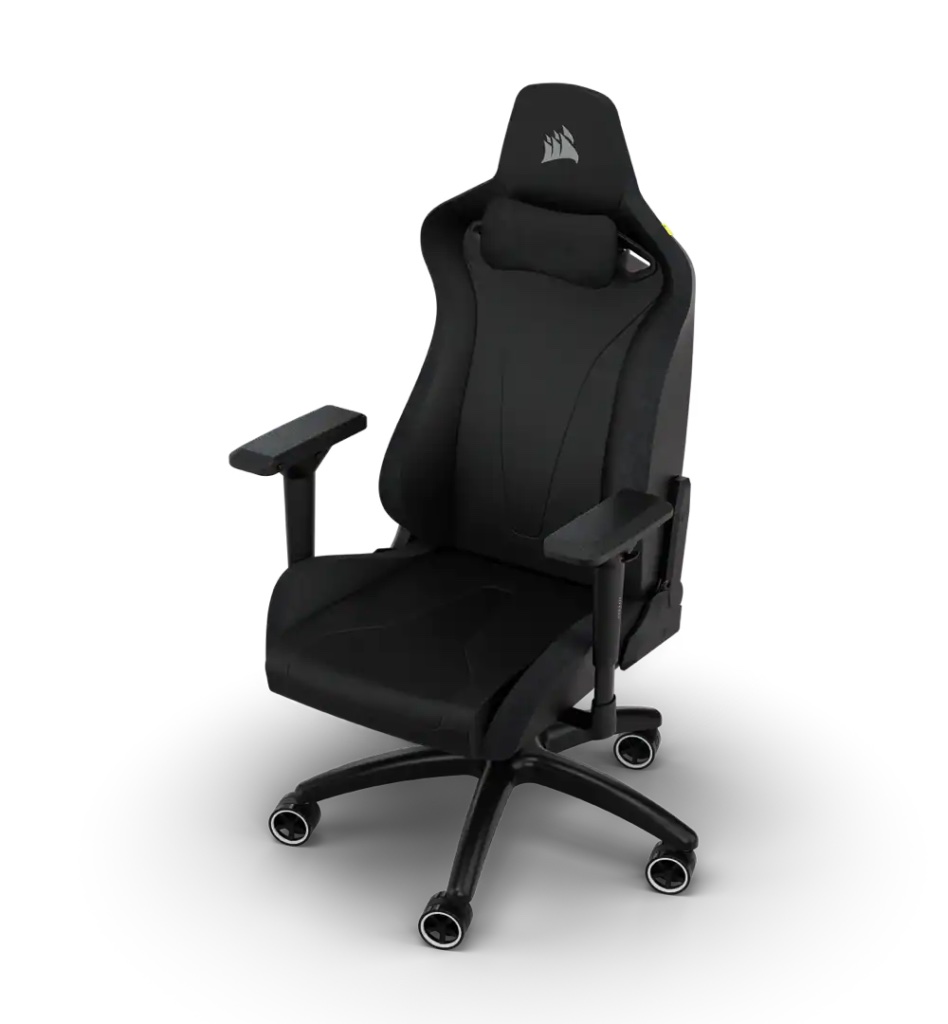 Price: $399
This best gaming chair is famous for its fabric which is perfect for gamers. Compared to leather, it is more permeable, and compared to mesh, it feels cozier, but it has one disadvantage over the other, it isn't easy to clean.
In addition to being covered in a soft fabric that is pleasant to the touch, the chair also has perforated areas for increased breathability to prevent sweating when sitting in it.
The Corsair TC200 is cheaper than competing leather and mesh gaming chairs, coming in at a relatively reasonable price. With a respectable height range, it offers a roomy, wide seat. This chair provides 3D adjustable armrests and built-in lumbar support.
Backrest height: 83cm
Seat depth: 45.5cm
Backrest width: 53cm
Armrest to armrest: 69cm – 72cm
7. DXRacer Air Series
Price: $349
Mesh is the ideal material if you are looking for the most effective method of staying cool. The mesh panels of the DXRacer Air Series have constructed rigid, tough netting material that resists wear and tear from regular use.
Most mesh chairs have a rough cloth sheet-like sensation, but this one uses suspension springs to simulate the buttery smoothness of a foam chair.
Additionally, the memory foam headrest and built-in, adjustable lumbar support of the Air Series ensure that your posture is correct when seated. Additionally, you experience a perfect posture thanks to the adjustable 4D armrests and tilt.
Height: 19-22″
Seat Width: 19″
Seat Depth: 20″
Backrest Length: 34.5″
Backrest Width: 21.5″
8. AndaSeat's Kaiser 3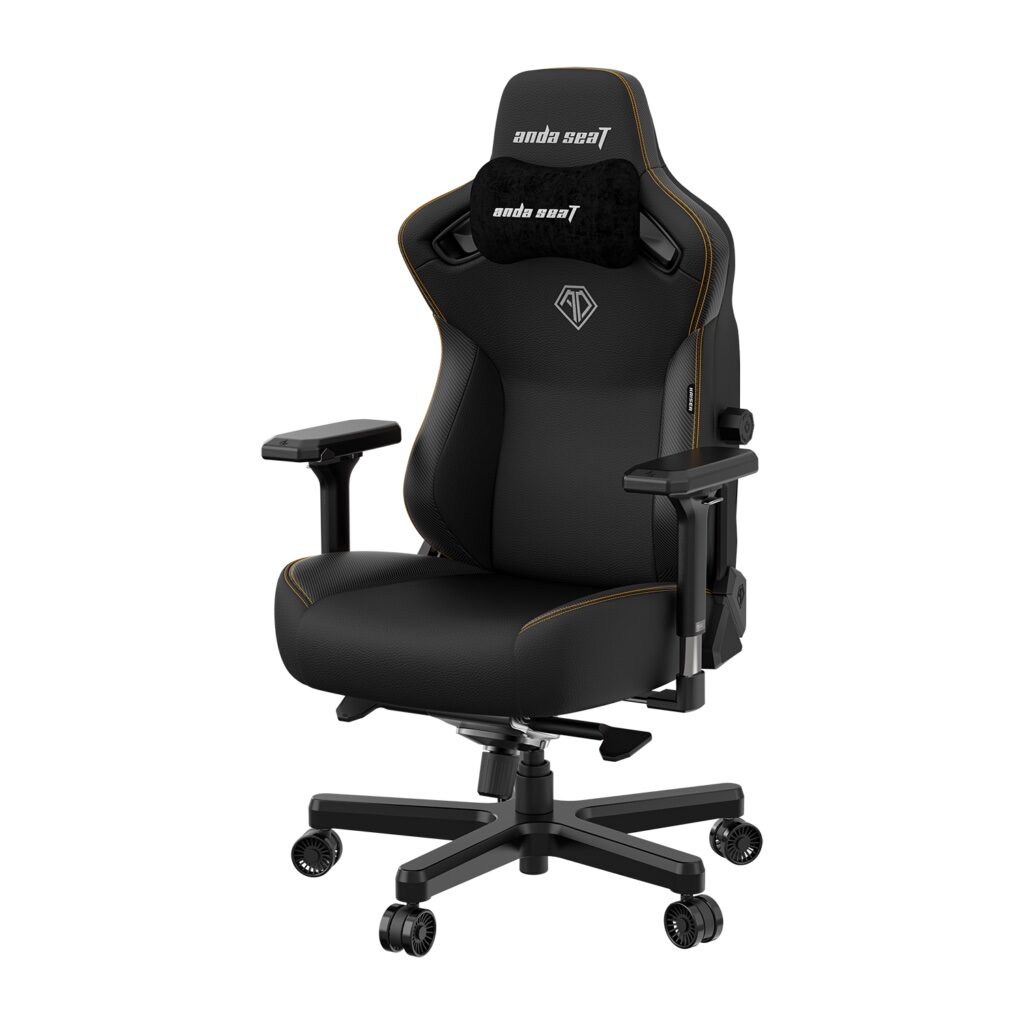 Our choice for the best gaming chair alternative is AndaSeat's Kaiser 3, though if you look closely, you will notice that it is very similar to the Secretlab Titan Evo 2022.
The Kaiser 3 has a magnetic memory foam/cooling gel neck pillow nearly identical to the Titan Evo 2022's, as well as an internal lumbar support system that can be adjusted for location and amount of support. The magnetic tops on the 4D armrests of the Kaiser 3 can be taken off to make room for an upcoming desktop attachment. The chair has a tilt limiter and can recline to any angle between 90 and 165 degrees.
Maximum Height: XL: 6'9"
Backrest Length: 33.4 inches
Backrest Width: 22.8 inches
Seat Width: 12.75 inches
9. Thermaltake Argent E700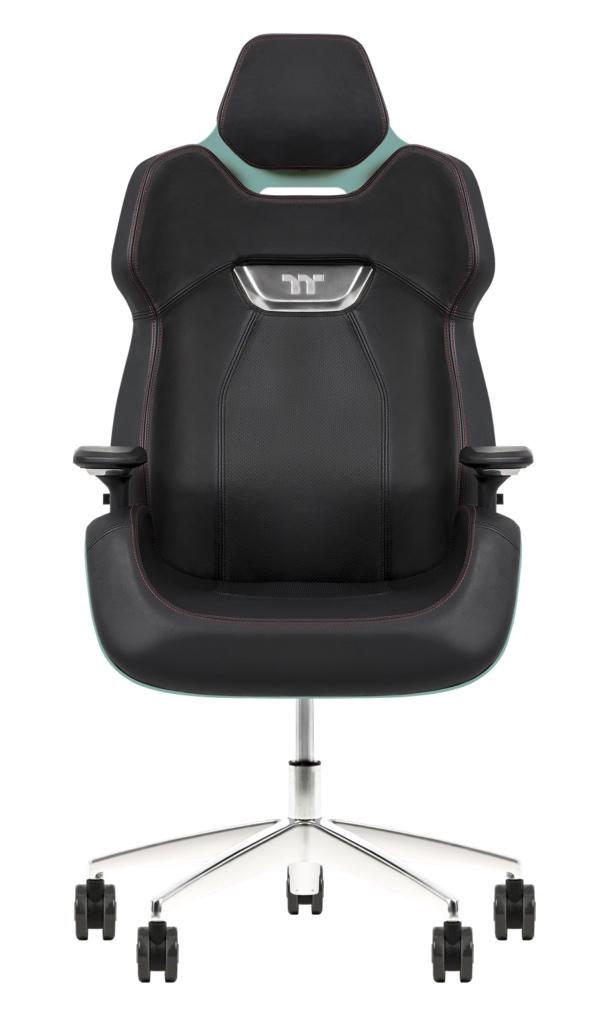 Price: $1299
With various adjustment options, the ARGENT E700 provides a highly ergonomic synchro-tilt mechanism that correctly supports the user's body. A distinctive design skillfully incorporates all functionalities. The player is provided with comfort and style thanks to premium materials like genuine leather and exquisitely processed metal elements.
It has 4D armrests that do not lock in place and a headrest that moves vertically, which causes it to move about a lot and clack a lot. Though not many have it, it lacks built-in lumbar support. The padding on the chair is also reasonably robust, and the seat measurements are rigid.
Adjustable Backrest Angle/ Recline: 107°, 113°, 119°, 126°
Package Dimension: 24cm x 11cm
Backrest Width: 20.7 inches
Seat Width: 24.4 inches
10. Razer Iskur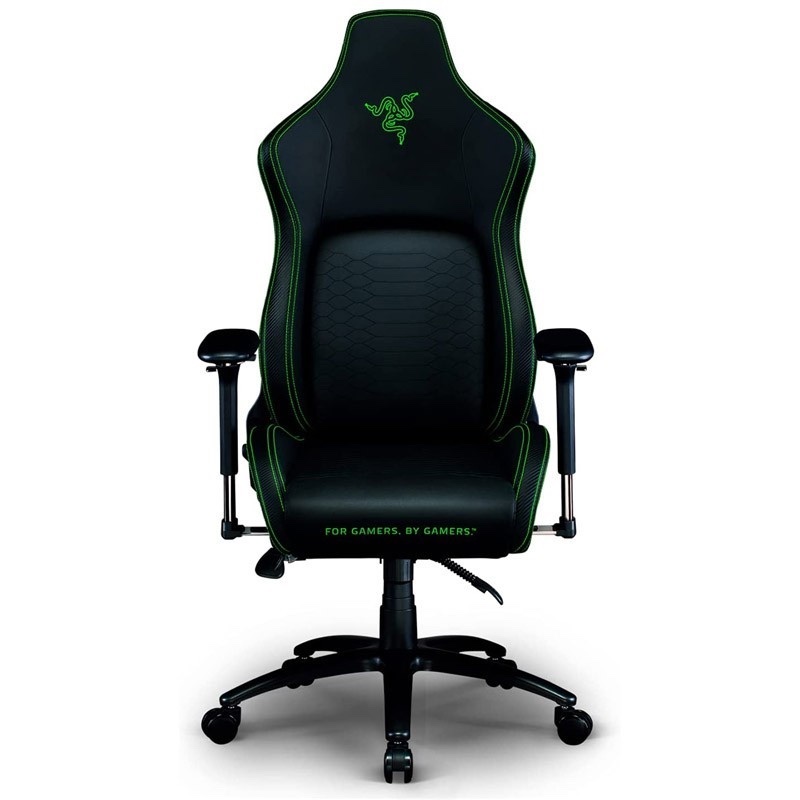 Price: $499
It has a very distinctive shape compared to other gaming chairs, with a hanging pillow linked to the backrest that is meant to support you more effectively. The lumbar support cushion is durable, adaptable, and versatile but can be very sensitive to screw tightening. It is wider than a standard memory foam pillow and is cushioned with the same plush. Additionally, it hangs off the backrest so that it may mold to your spine, and a lever lets you adjust the angle.
Total Height (with base): 53 inches (134.62cm)
Backrest Height: 32 inches (82.55cm)
Backrest Width: 19 inches (48.26cm)
11. GT Omega Pro Racing
Price: $179
The GT Omega Pro Racing might be the ideal fit for you. The usage of synthetic leather and cold-molded foam makes it one of the most affordable chairs on the market. Both of these factors combine to make the chair extremely pleasant to sit in. However, it might be a little snug for people with large frames.
The chair has a maximum angle lock that prevents you from tilting back further than that angle, 4D locked armrests, and a backward-tilting angle of an astonishing 190 degrees. However, in order to utilize the chair, you must weigh less than 120 kg. This slightly smaller gaming chair, which comes in various colors, is an incredible steal for those seeking to balance price and performance.
Height adjustability: 10cm
Width of seat base (inner): 30-35cm
Length of backrest: 83cm
Width of backrest: 49cm and 32cm
12. Noblechairs Icon
Price: $600
Are you looking for a gaming chair in top-grain leather with a chic appearance? The Noblechairs Icon is the only option. Finely stitched leather seams and cold-cured foam within your seat may come with a heavy price tag, but that is the price you must pay. This will eventually shape itself to fit your body.
180 kg of weight may be supported by the rocking mechanism, which locks at any angle. With the included lumbar and neck pillows, you may play video games with improved posture thanks to the lockable 4D armrests' broad space for accommodating people of varying sizes.
Width of seat base (inner): 31-36cm
Length of backrest: 87cm
Width of backrest: 52cm and 30cm
Seat depth: 51.5cm
What Is Unique About A Gaming Chair?
A gaming chair has a few significant advantages over your typical office chair.
Adjustability
Best gaming chairs include armrests that can swivel up to 45 degrees and move up, down, left, and right. Typically, gaming chair backrests can recline virtually horizontally, and the seat can be lowered or lifted.
Support
Additional head and lumbar cushions that may be attached or removed are frequently included in gaming chair packages.
High Quality
Numerous feature castor wheels and strong iron or steel bases, as well as genuine or synthetic leather as a standard material. They are heavy as a result, yet they can hold much weight.
Design
A gaming chair is highly comfortable to sit in for extended amounts of time thanks to the design decisions that give it the appearance of a racing seat.
Final Words
These are the best gaming chairs for gamers. These best gaming chairs will not only complete your PC setup aesthetically but also provide the support your spine needs to stay in good health, as you'll probably be sitting in front of your computer for hours at a time.
Check also: