For anyone who owns a laptop, the importance of a charger can never be overstated. For both charging the battery and for using your laptop directly plugged in – it's always important to have a charger of good quality that can properly handle the electric flow.
Every laptop is created by a different company. And as technology advances, the holes in which a charger is plugged in become different too. Thus, it's hard to charge your laptop if you're not carrying the right charger with you. And this can be a problem even if other people have a charger because their laptop might be different to yours.
Fortunately, you can buy a universal laptop charger that works with almost all types of laptops. That is made possible with having detachable pins, which helps it cover all ground. Whether you buy one for yourself or for others who visit you, it will solve all charging problems that having the wrong charger can cause.
So, let's take a look at our recommendations for the best universal laptop charger that you can buy right now!
The 5 Best Universal Laptop Chargers
Buying a good universal laptop charger is not a complicated task. You only have to look at a few things, such as watts, brand, price, and what types of sockets it can support. The last thing is the plug itself, but you can always bypass that issue by using a basic convertor if you live in a region with differently shaped plugs. Either that, or you can just buy a different ending cable since they are detachable.
With those things in mind, let's look at the best universal laptop chargers that you can buy. And do pay attention to how many watts you need for your laptop and choose the charger accordingly.
1. ZOZO 90W AC Laptop Charger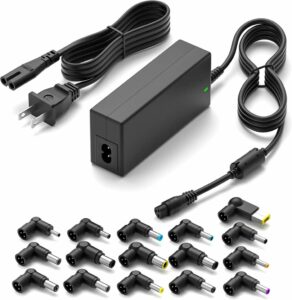 Though many modern-day laptops have started using USB-C as the primary charging port, that is something that only happened recently. For generations of laptops, we have had other types of pins which charged our laptops every day. And despite simply being pins, they had an incredibly amount of variation amongst themselves too.
Millions are still using laptops with pins instead of a USB-C slot, and that's where the ZOZO 90W AC Universal Laptop Charger comes in. It has a total of 16 interchangeable pins which should cover almost every type of laptop that you can find. Whether it's yours or someone else's, you should be able to charge hundreds of laptops with it.
One of the pins does include a USB option too. But it's just not type-C so you will be unable to charge some of the newest laptops with it that don't use a pin. And last but not least, it's reasonably priced and can be found on sales often.
2. Amazon Basics 100W USB-C & USB-A Laptop Charger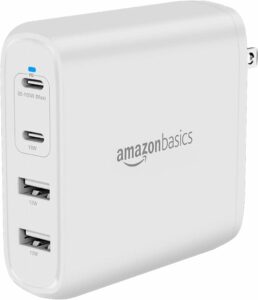 Amazon is normally not the brand you go for when it comes to things like laptop chargers. However, their Amazon Basics line of USB-C chargers is pretty decent and is normally more in-stock than other options on the market. It comes with four ports, which are 2x USB-C and 2x USB-A respectively. You can charge multiple laptops with it at the same time. And it's generally great to have that many options too since you never know what you'll need at a given time.
One great thing about it is that it's 100W, so even if your laptop is a bit beefy you will be able to charge it easily. And of course, anything weaker is automatically covered. And one notable thing here is that you can even charge your smartphones with this charger – which works beautifully.
The ability to both charge modern laptops and smartphones at the same time easily makes it a great universal laptop charger. It's a bit pricy, but it won't be a regrettable purchase thanks to its quality and offerings. And of course, it's amazing for portability.
3. Belker 90W Universal Laptop Charger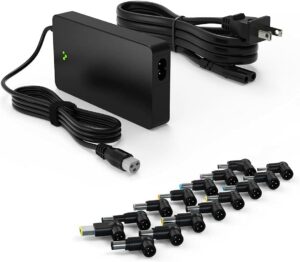 Most universal laptop chargers that are not specific to USB-C connectivity are quite bulky. Whether it's time to pack them up or even hold them, you can feel a weight to it, and they require extra space.
Fortunately, the Belker 90W laptop charger does everything that the others do and even has good voltage. But without the bulkiness of the other chargers thanks to its compact and comparatively slim design. It comes with 15 unique connector pins that cover almost every laptop that you can think of.
That's not it – there's even a USB slot in it that you can charge your smartphones with. That too at the same time as you charge your laptop, which is unbelievably convenient. And the best part? It costs only $21.90 and has been a satisfactory product for customers for years thanks to its great build quality and usefulness.
4. Anker 735 Nano II 65W USB-C Laptop Charger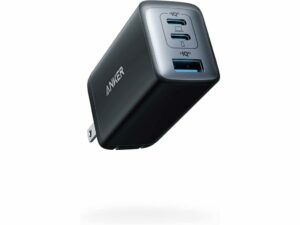 If you're looking for an incredibly portable universal laptop charger for modern laptops, look no further. This charger plugs straight into wall sockets and comes with two USB-C ports and a USB-A port too.
Not only can it charge most laptops thanks to its 65W current, but it also works beautifully with smartphones too. Thus, it's an all-purpose device for all things that support it and is very durable too. Because of this, it's usually out of stock but you can find it on Amazon alternatives like Newegg easily.
It costs $59.99 and that might sound a bit pricy for a universal laptop charger. But it's very much worth the price due to all the features that we mentioned. Sometimes, it's okay to prioritize convenience over price.
5. Anoak 90W Universal Laptop Charger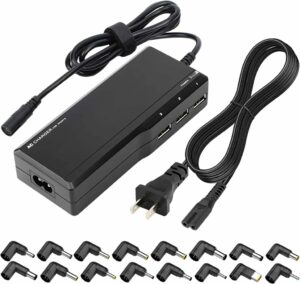 If you're looking for something that combines laptop pins and offers USB-A connectivity too – then this Anoak 90W Universal Laptop Charger is the right device for you. First of all, it has an incredible price that makes it an easy choice for anyone looking for a new charger. And if you find the prices of other options discouraging, then this is a no-brainer.
It comes with 16 different pins that cover almost every pre-USB-C laptop that came out over the years. And on top of that, it has 3 USB ports too that help you charge laptops that used them. And of course, not just laptops but other things too that can be charged with a USB port – such as smartphones. Even if you have a USB Type C phone, you can just use a cable that has a normal USB on one end.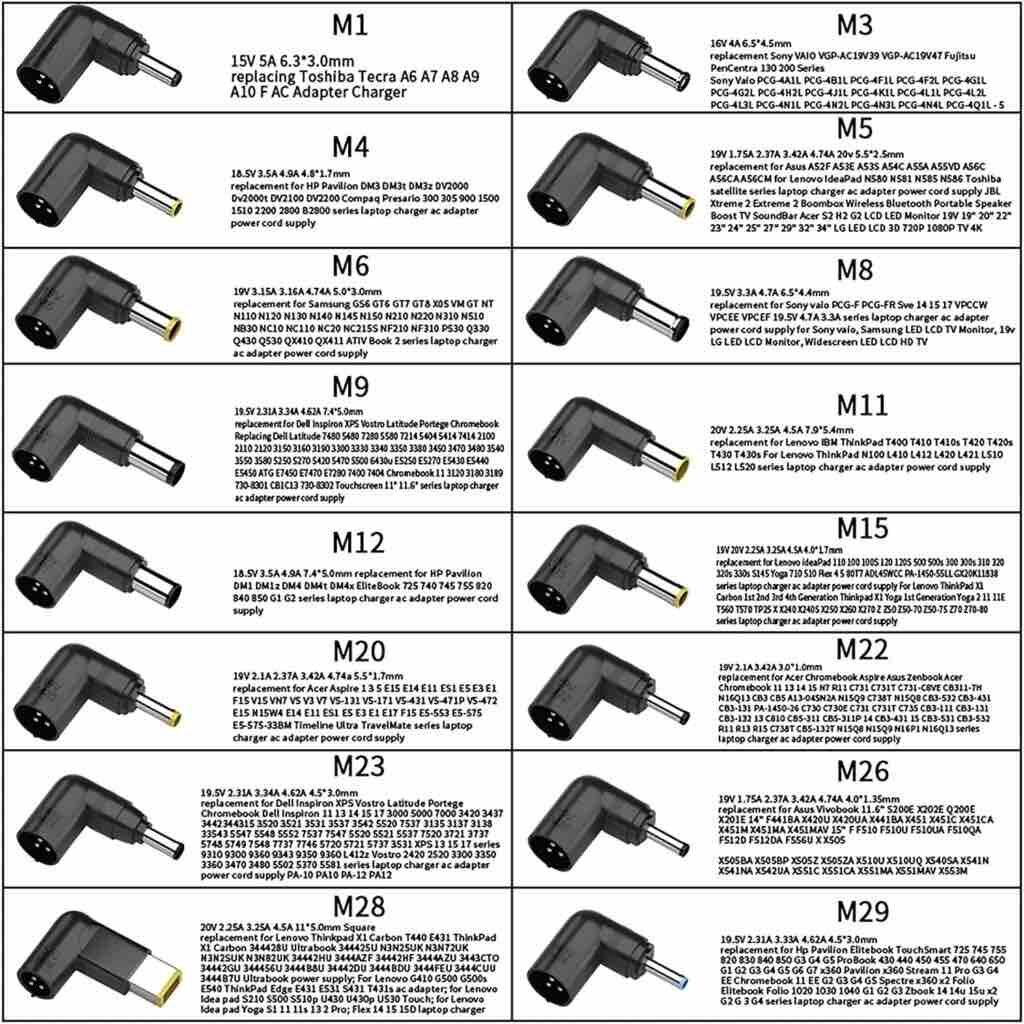 It's not as popular as the other chargers, but customers find it a satisfactory universal laptop charger for their everyday needs.
That's all for our guide of the best universal laptop chargers! We hope that you found our recommendations helpful. And that you are already on your way to buy the universal laptop charger that best suits your preferences. Once you buy any of them, you'll never have to run out of battery over incompatibility.
While you're still here, make sure to check out many of our other helpful guides too.
Check also: The Best Bose Computer Speakers To Buy