In the upcoming months, Warframe will finally introduce Warframe crossplay and cross-saving after years of requests. Here is all we are aware of. Although its creator, Digital Extremes, may have started out with Warframe as a rather narrowly focused game featuring space ninjas slicing through adversaries in relatively small spaces, it is continually evolving. Locations, Warframe, and whole new gameplay elements have all been included, including space warfare.
Warframe Crossplay capabilities, however, are something that fans have pleaded for. Warframe Crossplay is on its way, which is excellent news, but we still need to wait a little while. Here is what we know so far regarding Warframe cross-play.
How Does Crossplay Multiplayer Work?
Let us take a moment to define crossplay for those who might not be familiar with it before getting to the solution to the primary topic.
To begin with, cross-platform play is a feature that enables users to play games with their friends. One can play a game with someone using an Xbox One or PlayStation 4, for instance. Without the need to purchase anything more. In that case, anyone can play Warframe with their friends regardless of their platform preference if the response to the question of crossplay is affirmative.
Is Warframe Crossplay?
Crossplay is currently unavailable for Warframe, which is a shame. Warframe has been an isolating game on every platform since its release and continues to this day. Players cannot team up with friends unless they are using the same device.
But that is set to change shortly. Warframe crossplay will be accessible at some point this year, according to the creators. Warframe crossplay has been in development since last year, it was disclosed on July 17th, and the devs want to start community testing very soon.
The "Warframe" creators announced in January 2022 that they were developing Warframe crossplay Given that it is the biggest request gamers have for the game, they even stated that it was at the top of their to-do list. Furthermore, Warframe is getting a feature called Cross-Save, which, as we already mentioned, enables players to share their progress across other platforms.
Finally, Digital Extremes revealed a mobile version of Warframe that might also support Warframe crossplay with other game versions. Although if it is not a direct port but a different version of the game, this might not be the case. In conclusion, Warframe will soon be cross-playable across all platforms.
With the next update, gamers from various platforms will be able to team up and play together as well as share progress and inventory. Developers were still discussing their work on Warframe crossplay three months after this news broke in Devstream 161. Again, they stated that the features would be added to the game, but no further information could be disclosed.
The features, however, had been tested since 2021, according to developers, who revealed this at Tennocon 2022 in June. The additions will be added with Community Testing at some time in 2022 rather than being instantly added to the game.
Is Warframe Crossplay With Xbox And PC?
The answer is that Warframe is not cross-platform for Xbox One and PC. It solely permits cross-platform multiplayer gaming. This implies that Xbox users will play with other Xbox players and PC users with other PC users. However, in a recent interview, the creators stated that they would be open to exploring the possibility of integrating multiplayer for Xbox One and PC gamers in upcoming updates.
However, if you wish to play with players who are using a different platform, you will have to purchase a copy of the game for that system. Only players on the same platform will be able to play with you because the game does not offer a cross-platform version.
Is Warframe Crossplay With PS4/PS5 And PC?
Warframe is not currently cross-platform between PS4 or PS5 and PC. Players on the PSN and PC are thus limited to playing against other PSN and PC users. For instance, you will not be able to play versus a PC player if you play Warframe on the PlayStation Network (PSN).
There is a chance that Warframe will eventually be cross-platform with PlayStation and PC. This would imply that you could play Warframe on both your PlayStation 4 and PC without having to make separate accounts for each system.
Is Warframe Crossplay With PS4 And PS5?
Warframe can be played on both PS4 and PS5. This enables Warframe gamers on PS4 and PS5 to play with one another. Therefore, you will be able to play with your pals if they have a PS4 and you have a PS5.
Is Warframe Crossplay With PC And Nintendo Switch?
The Nintendo Switch and PC versions of Warframe are not cross-platform. This implies that you will need to make separate accounts for your Nintendo Switch and PC if you want to play Warframe on both devices.
When did Warframe Get The Crossplay?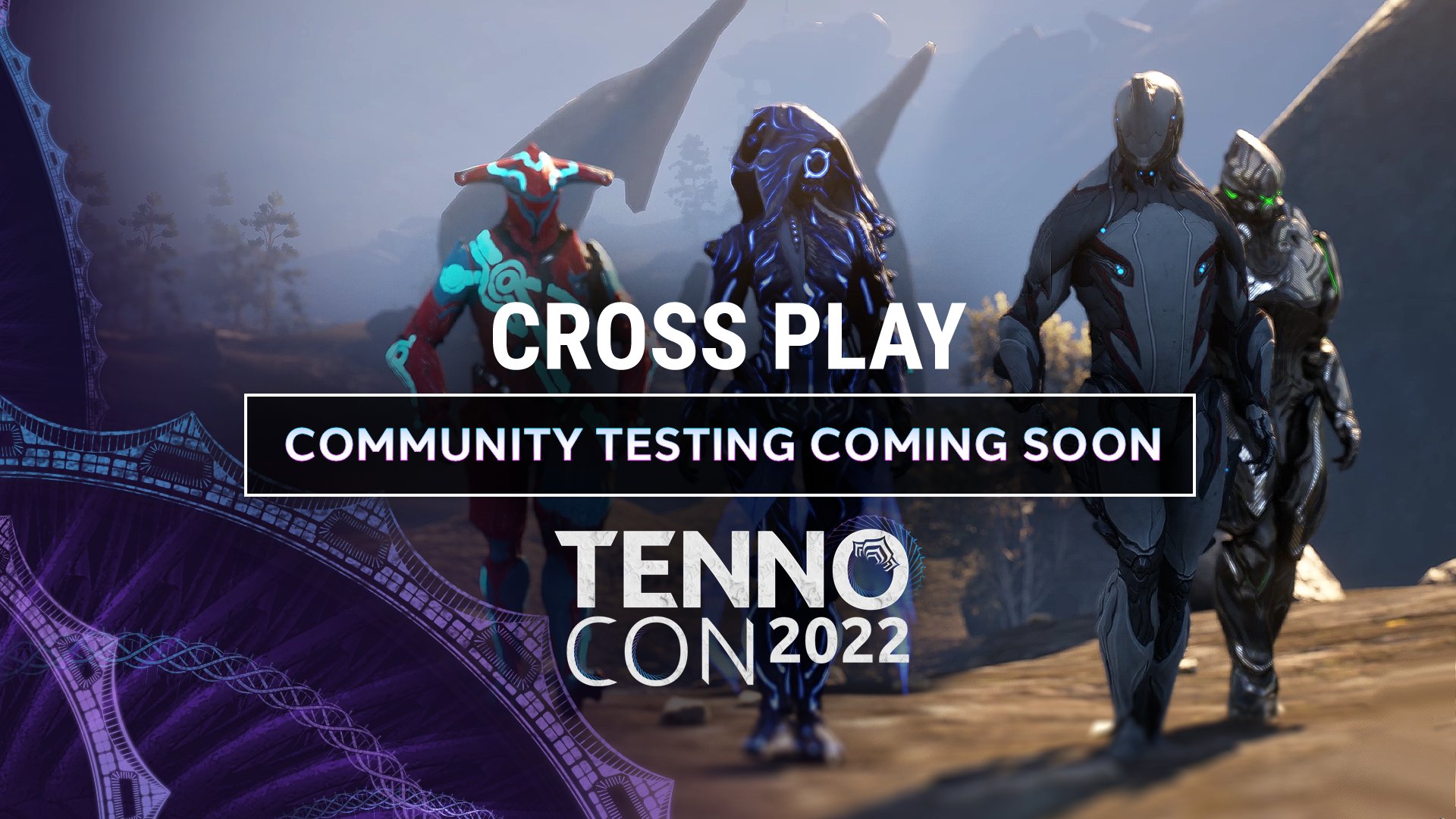 The introduction of cross-play and cross-saving to everyone was never addressed by Digital Extremes. A release date does not appear to be forthcoming for quite some time. You can estimate how long it might take even though there is no release date. Cross-play is typically introduced following roughly a year of community testing, so we can anticipate seeing it in late 2023 or early 2024.
FAQ's
What are the Warframe prerequisites?
Warframe's prerequisites are not officially listed anywhere. It can be presumed that they are comparable to the majority of other games, which call for a controller or keyboard and mouse. In order to play against players all over the world in real time, the game also requires an internet connection.
What does Warframe provide?
A third-person shooter called Warframe offers both single-player and multiplayer modes. Players assume the role of an ancient warrior who may be customized to create their own Warframes suits with unique skills utilized in combat with diverse foes.
Can you play warframe for free?
Warframe is, in fact, a free game. Warframe is a free game that may be played by anyone who downloads it.
Does "cross-platform" mean "cross-progression" when referring to a video game?
Cross-platforming is not the same as cross-progression. Players from several platforms can collaborate to play when a game is cross-platform. The progress you make on one platform gets transferred to another platform, which is referred to as cross-progression.
Why are gamers advocating for Warframe to be cross-platform?
Warframe should be cross-platform for a variety of reasons, according to players. The ability to play with pals who might not own the same system is one of the reasons. The number of players available for matchmaking would grow, making it simpler to find games.
Wrap Up
Warframe crossplay and cross-saving have been covered in this article along with its release date. Because Warframe is a well-known free-to-play multiplayer RPG, Digital Extremes will not rush its crossplay and cross-save project.
We will not know the precise date of the formal releases until newer news and information are made available. However, given that they stated that community testing is highly likely. Warframe crossplay is soon to be launched; it is only a matter of time. In order to find out what will happen, we must now simply wait.