Mario Kart 8 is easily one of the best racing games that we've seen on a Nintendo console. Not only was it very successful on the Wii U, but the recent updates that it received on Nintendo Switch make the experience even better.
With tons of characters, tracks, and karts to choose from – there is a lot of choice in Mario Kart 8. And when you have that many options, it becomes clear that not every single one of them is equally good.
After all, balance is not an easy thing to tweak. And fortunately for us, we can take advantage of this by picking the best driver and kart combinations in the game. It can take a lot of time to figure out the best combos but worry not – we're here to save your time.
So, what are the best Mario Kart 8 combinations of drivers and karts that you can choose for an easy victory? Let's take a look at our thorough guide and find out.
The Best Mario Kart 8 Combinations of Drivers & Karts
What something the best Mario Kart 8 combination in the game? Well, your driver should have a good list of stats. And the same goes for your kart too. But that's just the basic information.
The key ingredient here is to make sure that the driver and kart are very compatible too – which eventually leads to a great combination. With that in mind, let's take a look at our best options.
Note: Keep in mind that this list applies to Mario Kart 8 Deluxe. Though you will find some success in the old edition too as these are, after all, the best Mario Kart 8 combinations.
1. Rosalina & P-Wing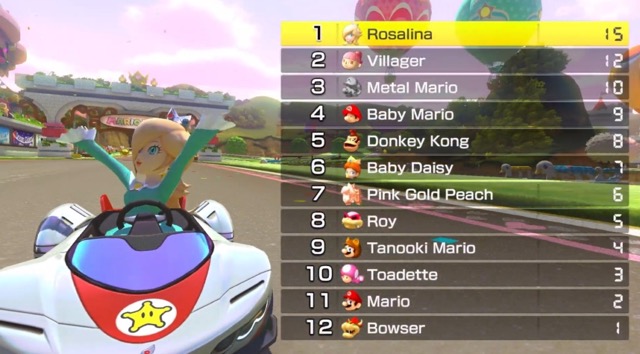 When it comes to the princesses in the Mario universe, Rosalina is undoubtedly a fan favorite. So, it's no surprise that she is one of the best drivers in Mario Kart 8.
First of all, she's in the top-four weight classes in the game, which may feel a little deceiving given her slim posture. Then the P-Wing adds even more weight, and its speed is pretty good too. Together, the two make a great combo that not many players know of. But when you do try it out, you'll be more than pleased.
You can also throw in some extras like the Bowser Kite and Cyber Slick Tires for some great synergy.
2. Inkling & Splat Buggy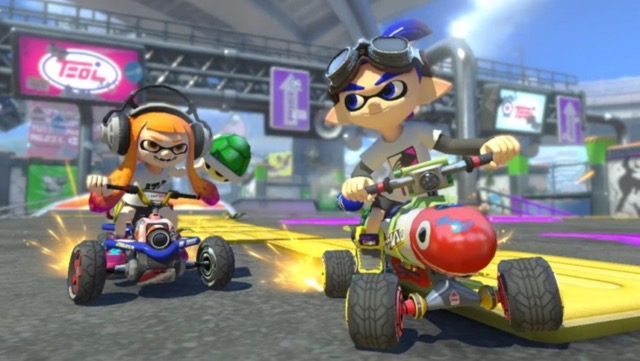 Inkling made a surprising appearance in Mario Kart 8, all the way from the Splatoon franchise. And fortunately, she's a pretty good driver that works beautifully with the Splat Buggy.
Yes, the Splat Buggy happens to be based on Splatoon as well – so you're going to be completing the entire theme with this combo. The Super Glider and Off-Road tires can be thrown in for extra effect, which especially help in tracks that require a bit of jumping.
3. Bowser & Landship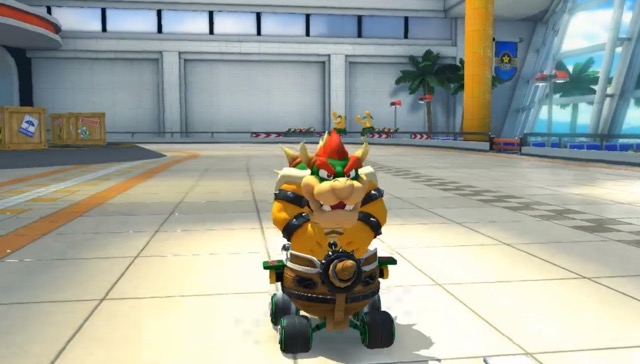 Bowser is one of the heaviest characters in the game and this translates into the handling side of things too. But we're not here to play by the rules, so the first step is to grab the Landship kart, which will give you a much-needed speed improvement. Then we have Roller Tires and the Hylian Kite – which will ensure that you will get a small boost for both your handling and acceleration.
When all of this is combined, you'll get a very balanced Bowser build which gives you strength, speed, and handling all in one go. It's understandable if you don't want to give up Bowser's power since that's his thing. But this is easily one of the best Mario Kart 8 combinations for those willing to experiment a bit.
4. Link & Master Cycle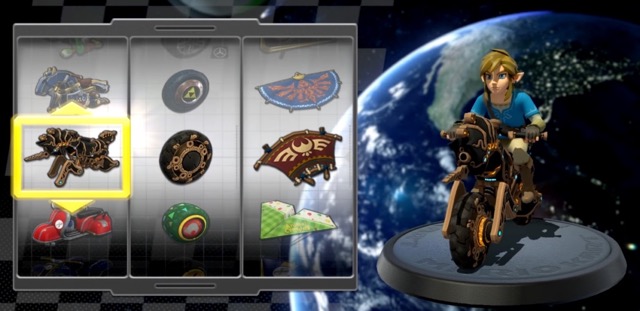 You can't go wrong with Link, whether it's the Zelda games, Smash Bros, or Mario Kart 8. He's a great driver, who has a decent balance between speed and weight. He comes with the Master Cycle, so you already know what to pair him with. And alongside that, you add Triforce Tires and Hylian Kite – which will complete one of the best Mario Kart 8 combinations.
Normally, just pairing a character with things that come with them is not the best idea. But in Link's case, the developers really did pair him with exactly what he needed to be a great option.
5. Wario & Mercedes GLA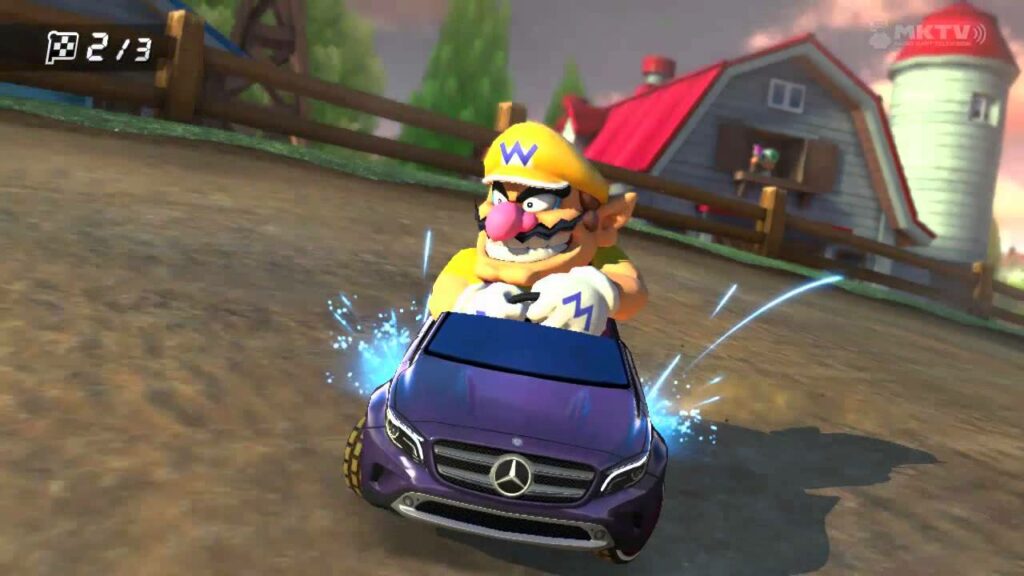 No, this is not a joke combination. It's very ironic that a capitalist character like Wario would do best to drive a Mercedes GLA – but that is the case with Mario Kart 8. He's an extremely fast character and happens to be in the second best weight class too – which makes him unbelievably good.
Furthermore, you can pair it with Gold Tires and the Wario Wing – which, again, sounds ironic but this really is the best Mario Kart 8 combination for this character. If you're one of the people who dislike the fact that Wario doesn't make too many appearances, then making him your go-to driver is the best course of action.
6. Baby Daisy & Mr. Scooty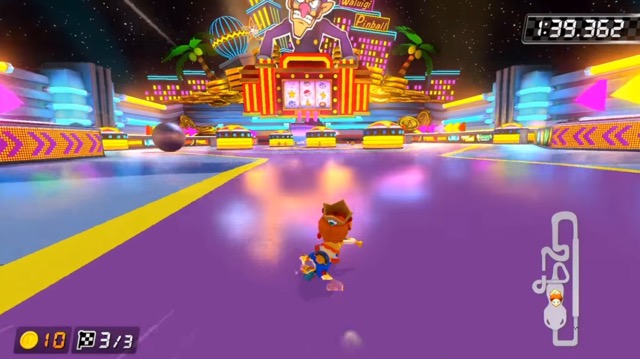 If you love adorable things, then this is the best Mario Kart 8 combination for you. And that is not debatable.
Baby Daisy is a small driver, and this gives her a great speed advantage. Which can be the determining factor in a race. On top of that, Mr. Scooty is an easy-to-handle kart in the game that is perfect for beginners. And if you love taking shortcuts, then it doesn't get better than driving something this tiny.
What tires and glider you choose here is entirely up to you. Because it won't make too much of a difference. So, focus on what stats you seem to be missing out on and then use tires that improve upon it.
Rediscover Gaming's Golden Age with the CompactMini Console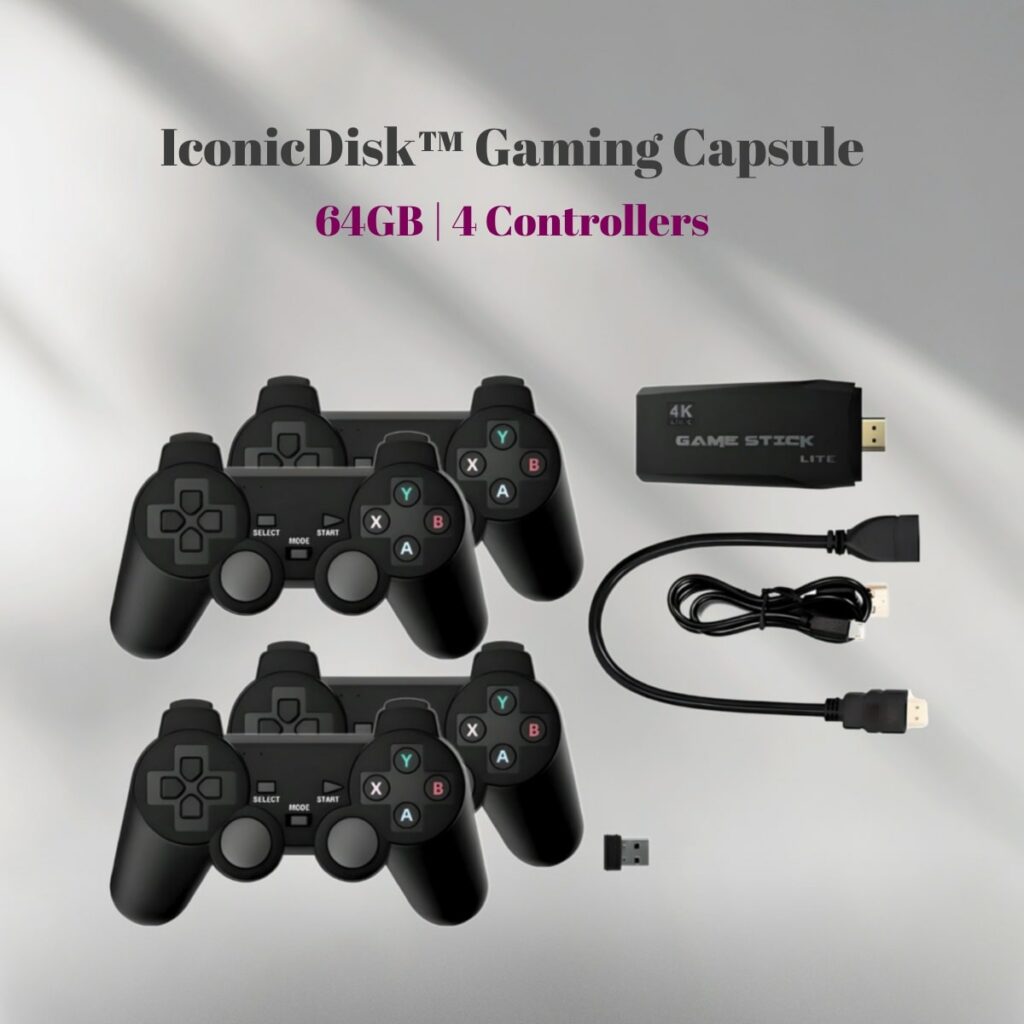 In addition to 144Hz laptops, another exciting option for gamers looking to indulge in nostalgia is the CompactMini console. This iconic console is designed specifically for retro gaming enthusiasts, offering a vast library of beloved classics like Super Mario, Street Fighter, Pepsi Man, Pokemon, and many more. With its compact size and user-friendly interface, the CompactMini provides a convenient and immersive gaming experience, allowing players to relive the golden age of gaming right at their fingertips. For those interested in exploring the world of retro gaming, check out the CompactMini console from IconicDisk, which provides an extensive collection of retro games to satisfy your nostalgic cravings.
Conclusion
That's it for our guide of the best Mario Kart 8 combinations for drivers and karts! Whether you love speed, weight, or a balance of the two – our guide has all of your preferences covered.
We hope that you're already on your way to win some races, and while you're still here, check also: