It is possible to get an addiction to car driving games. Car driving games are becoming more and more well-liked, and the fantastic thing is that once you start playing, you can not quit. Additionally, these lightning-fast action-based simulations and first-rate animations have dominated the market with amazing sales and ratings, emerging as one of the most sought-after products.
Car driving games have undergone varying degrees of advancement throughout the years. Additionally, many fantastic car-driving games have attracted devoted gamers worldwide, and the best developers are all competing to keep their positions. The question of which car driving games are the best does appear to be a problem but do not worry; we will discuss it below. Check out our list of the top car-driving games below.
The Best 16 Car Driving Games
Forza Horizon 4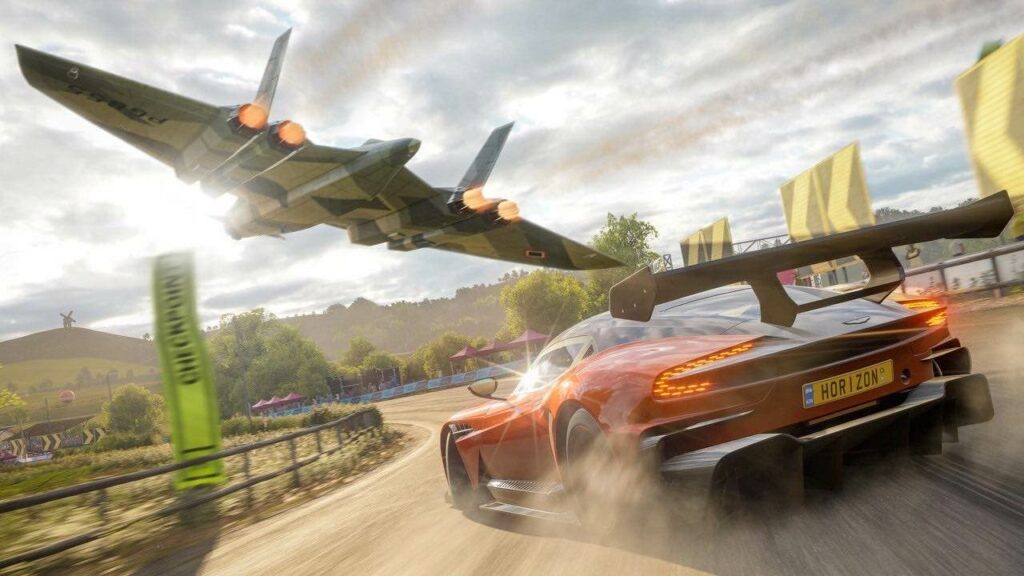 So here it is, the car driving game we believe best represents our passion for automobiles and the decade's best overall.
The developer playground games get a rapid boost of flavor from this automobile game. Depending on the car and surface, it combines ease of use, fun, and accurate handling. You can choose from various race styles and challenges, as well as 500+ vehicles of all shapes and sizes, and even design your events.
Forza Horizon's fourth release has some additions, like the hint of impending things. A genuinely excellent map and a weekly calendar of new activities keep you engaged every time you log on.
Forza Horizon 4 is a total modern-era car driving game that would make you halt in your tracks because it encompasses all categories.
Dirt Rally 2.0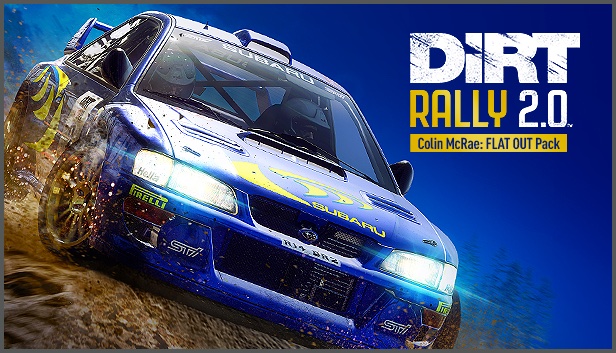 Dirt Rally 2.0 continues to be the best off-road car driving game you can find. The best thing to have ever happened might be this.
While it might not be the perfect all-around game, this one has excellent grip and control. Dirt Rally 2.0's driving experience is immersive, with many different vehicles to wreck around.
The game considers the dynamic effects of weather and road conditions on performance. The damage will affect the car's performance, and the road surface will deteriorate with time from regular use. The player is constantly kept on their toes as a result, and they are compelled to take careful actions at all times.
F1 2021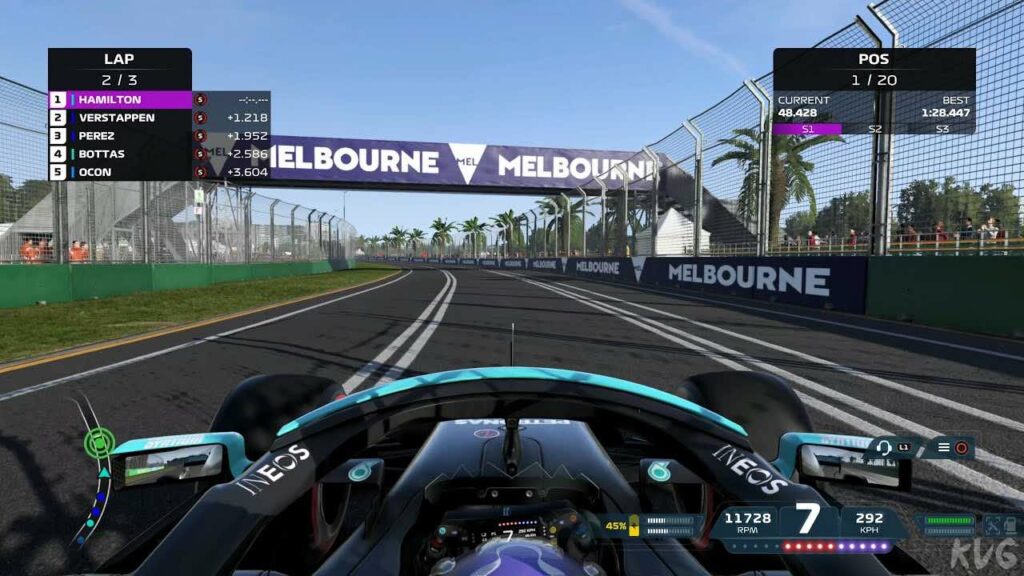 You can play F1 2021 on a PC, PS5, PS4, Xbox Series, or Xbox One, and Stadia makes it relatively accessible. It is impossible to criticize this year's F1 race as subpar or falling short of expectations. This is a little overblown, even if it includes a new narrative that reeks of Netflix's survival instinct. It is matched by decent next-generation Verizon and some positive changes and improvements from the past.
F1 2021 now exudes a fun feeling that is fit for the ages and has an excellent appearance. Nevertheless, an entire season of racing appears shockingly real.
Need For Speed: Heat
The features that contributed to the success of previous Need for Speed installments are present in Need for Speed: Heat, a gripping and exhilarating car driving game. This edition features one of the most elegant police pursuits in history, reliable racing mechanisms, and spectacular automobile styling possibilities. However, this game does provide really entertaining and remarkably realistic experiences.
Compared to most other driving games, Need for Speed: Heat's day and night features are on a whole different level. Additionally, you may use this ability to create daytime racing scenes with stunning surroundings that are brighter and more contrasted.
In Need for Speed: Heat, character customization has been improved to fit a fantastic plot.
With the release of new editions of Need for Speed, enhancements and adjustments are carefully add, making them better.
Mario Kart 8 Deluxe
You may now play any Mario Kart game, dating back to the 1992 Super Nintendo Classic, even with your pals. Everyone will also have a terrific time, and you will never be able to stop talking about it.
Every game in this series has a guarantee to have an extremely challenging track, a smoothed arcade handling, and characters you will enjoy.
Additionally, you may count on a tactical streak that will compel you to keep moving forward without pausing.
The newest game, Mario Kart 8 Deluxe, appears on practically all lists of outstanding games. More viewers are returning to this series due to recent record-breaking numbers.
Assetto Corsa
Assetto Corsa is playable on Xbox One, PS4, and PC.
Because of Kunos Simulazioni's competence, this car driving game is pretty great and provides two very different experiences. Assetto Corsa's default settings may be a little frustrating initially, but changing them would fix the issue. A few welcome changes also provide a pure iRacing experience measurement.
When the game's Ultimate Edition came along, there were more than 170 vehicles to try out and a pioneering laser-scanned rendition of the Nordschleife to test them on.
Car Driving Online
Maleo, a mobile game developer, offers a free app called Car Driving Online. Players can explore a sizable city in their cars and participate in exciting street races in this open-world simulation game. There are numerous events and activities available.
Car Driving Online adopts a more flexible approach to gaming, similar to Forza Street. The choice to play whichever they choose is provided to the players. They can either leisurely cruise the city while taking in the experience or compete with street racers.
A unique experience is provided by Car Driving Online, which combines life simulation gaming with exciting street races.
You can modify and customize many cars available to your preferences. Furthermore, it is a beautiful touch since the maps are based on actual locales. This game is worth playing, but the controls, especially the steering, could improve.
Dirt Trackin 2
When it comes to car-driving games, Dirt Trackin 2 is a bit of a hidden gem. It has reliable controls, mechanics, and customizability. A five-cup career mode, actual and fictional drivers, real and fictional tracks, three control schemes, and configurable difficulties are all included in the game. In comparison to most of the games on the list, the graphics are distinctly dated. You are not playing this game for the visual appeal, for sure. The rest of it, though, is fantastic, and it is one of the few outstanding automobile games with a single ticket.
Extreme Car Driving Simulator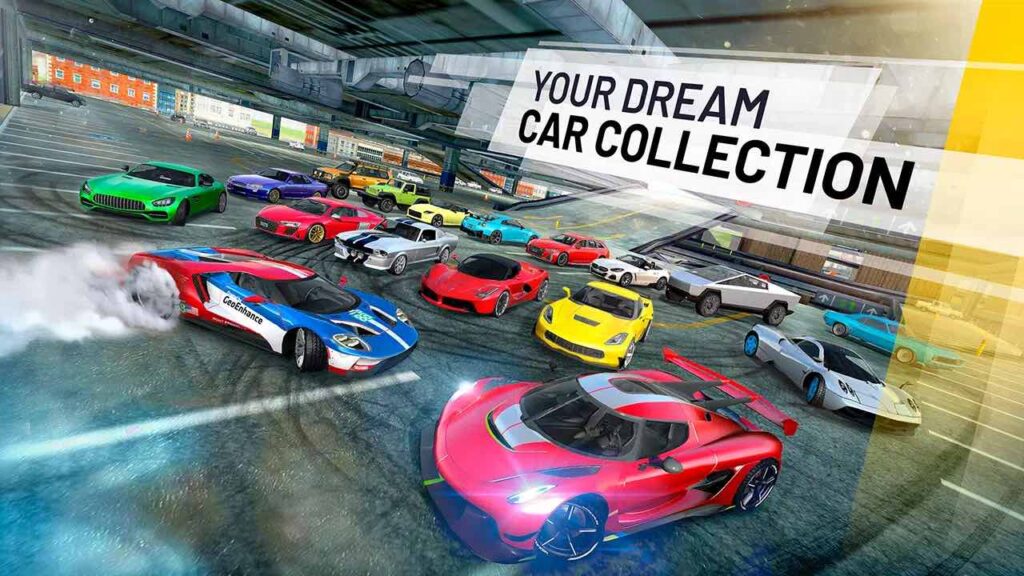 A free car driving game that provides a brand-new and distinctive driving experience is Extreme Car Driving Simulator. You are the driver of a swift sports automobile and can go as quickly as you like! You can even engage in illegal antics and sprint at top speed without fear of being pursued by the authorities.
There is no need to break because of oncoming traffic or because you are racing another car.
You can travel as quickly as you like across the streets of this open-world city. There are several buildings, streets, and roads in the city.
GRID Autosport
One of the most popular and recent car-driving games on the list is GRID Autosport. We already enjoy it because it is a complete game for one pay. Additionally, the game includes a variety of races, over 100 automobiles, and over 100 races with varying levels of difficulty. This is a conversion of the original GRID Autosport game from the Xbox 360 and PlayStation 3 era, and it includes both the complete game and all DLC. It is essentially the pinnacle of the driving game genre and is compatible with hardware controllers.
Grand Prix Story
An enjoyable car-driving game called Grand Prix Story. Players take charge of a racing team. The objective is to build bigger and better automobiles, recruit competent mechanics, and win different races. While there are some aspects of racing, the game is primarily a simulator. Players can acquire more tracks and better parts as the game progresses.
Additionally, since there is not a single car that can win every race, you have to switch things up every time. The arcade features make it more enjoyable in a comical sort of manner.
Ultimate Car Driving Game
This car driving game is pretty realistic and offers a wide choice of cars to pick from.
Even features like selectable ABS assistance are included in the Ultimate Car Driving Simulator, which faithfully simulates real-world driving situations.
Players can choose the difficulty level that best suits their abilities thanks to the application's multiple difficulty settings and simple-to-use gaming controls. For a unique gaming experience, the game lets players modify their cars in several different ways.
The game is entertaining and has many customizable features that let users make it their own. The game is a fantastic way to pass the time for hours, providing enjoyment and a challenge for players of all ages.
Gran Turismo Sport
Only PlayStation 4 users can play Gran Turismo Sport. The PS4 version of the series' single dramatic entry is not necessarily considered a full Gran Turismo game by many. It appears on essential lists of the "Best PS4 Games," and its influence has grown significantly over time. Most of its solo Campaign activities and license tests have also received positive feedback from fans.
Players of this game are constantly gushing about the expensive automobile and tracklist added to its more recent iterations.
Gran Turismo Sport has become one of the most popular car driving games because of Polyphony Digital's intense focus on it. Furthermore, a masterful balancing act between accessibility and superbly constructed online multiplayer highlights the limitations and advantages of an extreme PC gaming setup.
SEGA AGES OutRun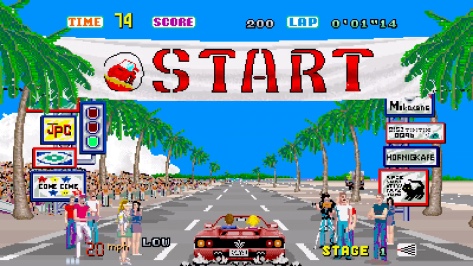 When discussing the top car driving games, contemporary titles frequently take precedence over vintage titles. A few classic games, though, still hold their own and deserve to be mentioned. These ageless oldies perform fantastically as if their release day never ends.
Sega released their unforgettable classic in the summer of 1986, which included a wild car driving game that is currently accessible on Switch. You can still obtain it in an accessible manner. Additionally, if you had a 3DS, it would look better because the stereoscopic images are easier to watch.
iRacing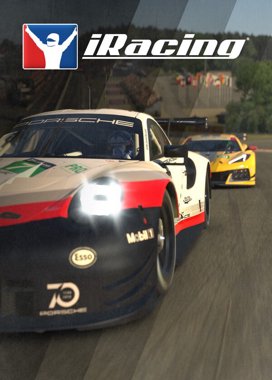 The iRacing car driving game can only be played on a PC. It is essential to know that iRacing is expensive, challenging, and time-consuming. However, this will be your fault for allowing it to have such a significant impact on you. However, everything becomes more straightforward if you embrace the positive facets of iRacing.
The rule is to advance through the ranks to guarantee your place in a team endurance event. The camaraderie, excitement, and frustrations of the main event in which you are a participant will also be on display for you to see.
When you play some iRacing divisions, you can experience pain and heartache as well as anxiety. Players of this simulation have access to a large network of premier competitive series and tournaments.
Burnout Paradise Remastered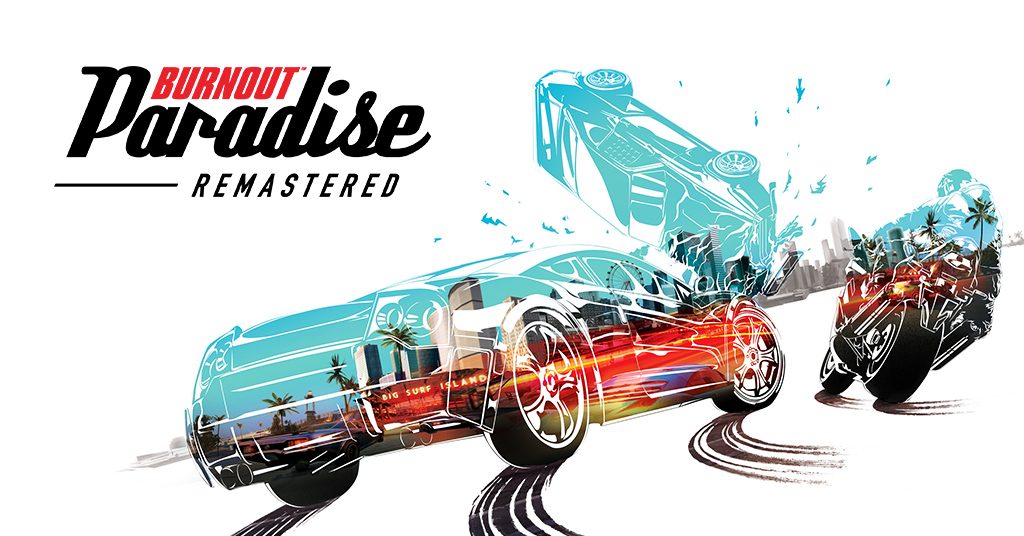 Burnout One of Criterion's best games is Paradise Remastered, which was first released in 2008 for PC, Xbox 360, and PlayStation 3. Therefore, it only seems logical that it would rank among the top driving and racing games.
The old console is still on, along with some fantastic welcome graphical improvements. Additionally, PC players can only enjoy Big Surf Island and the upcoming destructions and stunts combined into one massive event.
The Paradise City map is one of the most stunning I have ever seen, rating higher and being used more frequently than most others. Maybe you would like to stroll through Paradise City or participate in various events.
However, playing Burnout Paradise Remastered while driving around is just as therapeutic as anything else that makes you feel at ease.
Some of the game's original flaws, such as an unwanted crash cam and some menu items, are still present. However, these significantly interfere with the game's seamless playing and vehicle movement, which is not a major issue. Additionally, its flaws are exacerbated by the pricey maps, plentiful unlockables, and fluid gameplay.
Final Words
There are many excellent driving games available; some are listed in our guide to driving games. Car driving games feature some of the best graphics of any mobile game, making them a fantastic genre for customization and eye enjoyment. There are many different automobile games available. Some of them, though, stand out more than others. Therefore, if you enjoy driving games, you should read our guide.
Check also: