Whether you love it or hate it, you cannot deny that the Star Wars franchise has one of the most expansive worlds in fiction. And it's full of futuristic technologies, many planets, dozens of unique alien species, and of course – lightsabers. If you're a gamer, then reading that sentence immediately made you imagine an open-world Star Wars game featuring all the aforementioned elements.
After all, what better way to immerse yourself in decades worth of lore than to delve right into that adventure?
Fortunately, Disney does recognize the need for such a video game. And that's why Ubisoft has been hard at work in creating an exciting open-world Star Wars game, which is set out to release soon. The company has kept a tight lid on information for the time being, but we do know a few things about this upcoming game.
So, here's everything we know about Ubisoft's upcoming open-world Star Wars game!
The Development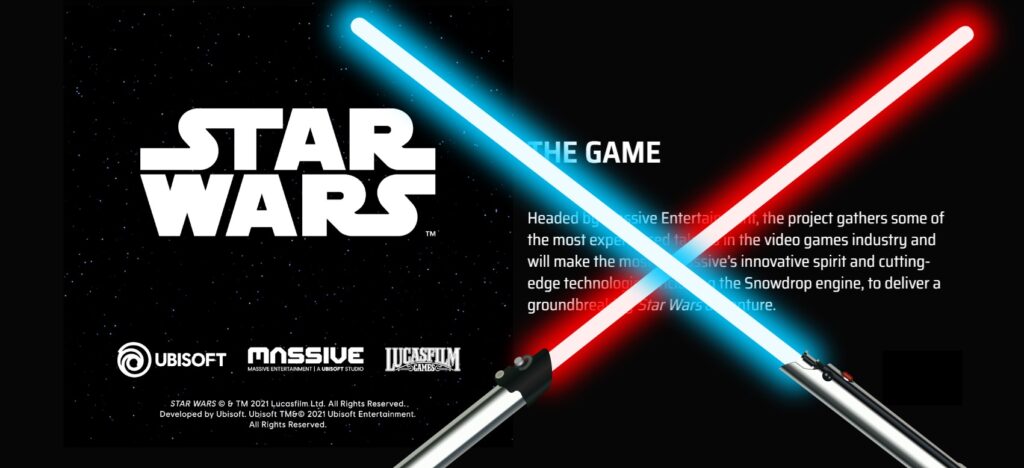 The development of video games is its most important period. And we know that this open-world Star Wars game has been in development since at least 2021.
As for the team helming the project, it's the Swedish developer Massive Entertainment. They are known for working on games like The Division – which is one of Ubisoft's better-received games. Interestingly, they're also working on the upcoming Avatar game, so they certainly have a lot going on.
As for the engine, Ubisoft has announced that the game will use the Snowdrop engine. Which, if you don't know, offers a lot of flexibility and efficiency. And games developed with it include The Division, Mario + Rabbids: Kingdom Battle, South Parl: The Fractured But Whole, XDefiant, and more.
The Concept
Ubisoft has not yet revealed what this game will be about. But they are referring to it as a "story-driven" video game that will use innovative and cutting-edge technologies. So, you can expect an original story with familiar faces here and there.
The Open World

The details on this are currently hazy. But we do know that the game will have a large open world. After all, Ubisoft has proven itself with many Assassin's Creed games. So, even if we don't know much right now, we can bet on seeing a beautiful world that we fans can immerse themselves in.
However, there have been some claims from industry insiders that give us a little bit of extra information:
The open-world Star Wars game will feature a customizable protagonist
RPG elements are to be expected
The player will be able to make their own choices, which will shape the story
The player can seamlessly jump between different galaxies/planets
This information may turn out to be false later on. But frankly, the things that it describes are visible in older Ubisoft games. The only difference is the No Man Sky-esque galaxy hopping, but that might just end up being a hub to travel through.
In any case, this might be the Star Wars games everyone has been waiting for. And with the recent releases of Star Wars Jedi: Fallen Order and Star Wars: Squadrons – we have more hope than ever for a great upcoming adventure.
Release Date
The release date of the upcoming open-world Star Wars game is the most sought piece of information at the moment. Unfortunately, Ubisoft has not yet told us when we can expect to play the game.
At one point, the company did reveal that "2023 is going to be huge for us" in a tweet, referring to this project. And many ended up assuming that this might be the release date.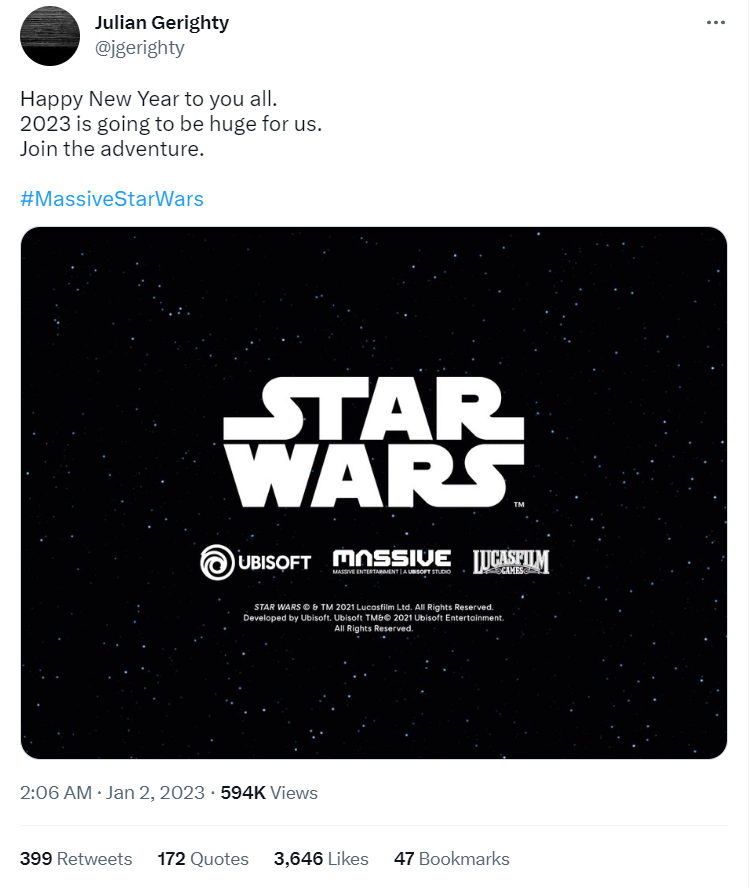 However, the company later had to clarify that they merely meant this will be a crucial year. It's not the release date of the open-world Star Wars game.
Thus, you can expect that we'll see more details of this game in 2023. And perhaps we'll see some gameplay footage too, since the game has been in development for two years now.
As for the release date, we can most likely expect Ubisoft's open-world Star Wars game to come out sometime in 2024 or 2025. Which would give the developers enough time to work on this adventure.
What open-world Star Wars game can you play in 2023?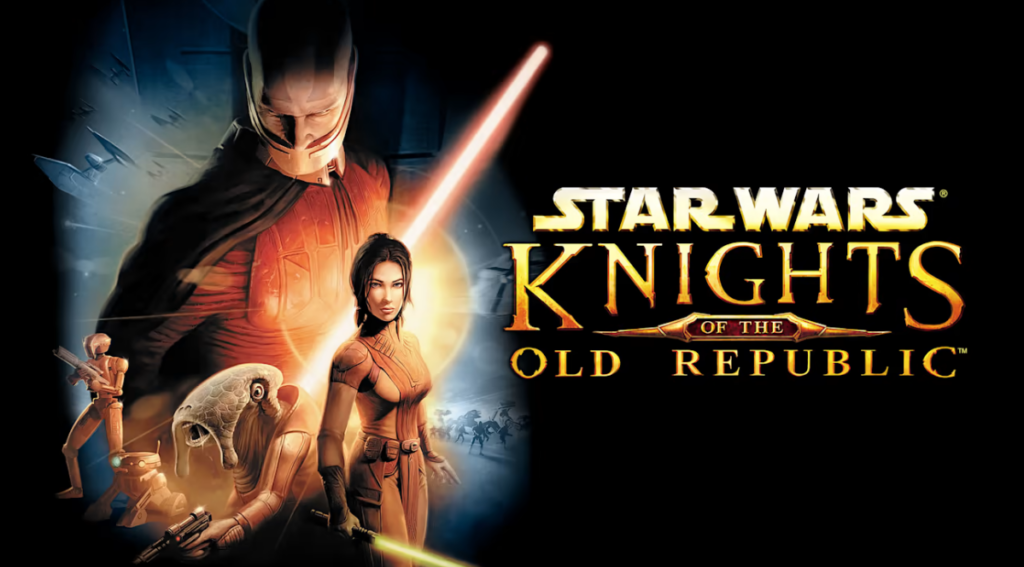 We understand if you're a little impatient about experiencing an open-world Star Wars game. And although we don't have anything recent to offer, there have been some open-world adventures in the franchise that you can enjoy.
Star Wars: Knights of the Old Republic 1 & 2 are open-world RPGs that are loved by fans and critics alike
Star Wars: The Old Republic is an MMO that lets players explore a lot of the Star Wars world and complete missions inside it
These options may feel a bit dated as of today. But they're still a good way of getting a taste of some open-world Star Wars goodness.
See also: