You're a teenager and have studied hard the entire year to make sure that your parents are proud of your grades. Before you know it, it's summertime and you have all the time in the world to enjoy your vacations with friends, family, and your hobbies.
That may sound like I'm describing your childhood, but I'm actually talking about everyone's favorite video game Summertime Saga. And unlike your vacations where you wouldn't stay in your room – this game is best played with your door locked tight.
Sadly, both your vacations and Summertime Saga have an end. So, what do you do now? You look for alternatives, of course. Here's the list for the best games like Summertime Saga that you can play in 2023. Whether it's the intriguing storyline, the humor, the dating elements, or the adult scenes – you'll find it all in our list of recommendations. Let's get started!
The Best Games Like Summertime Saga
Even though Summertime Saga belongs to a niche genre, fortunately, there are many other adult-themed games that fall under this category. Since Japanese eroge visual novels are well-known for this, we don't have to include a lot of them. Instead, a westernized theme is more accurate for games like Summertime Saga.
1. Snow Daze: The Music of Winter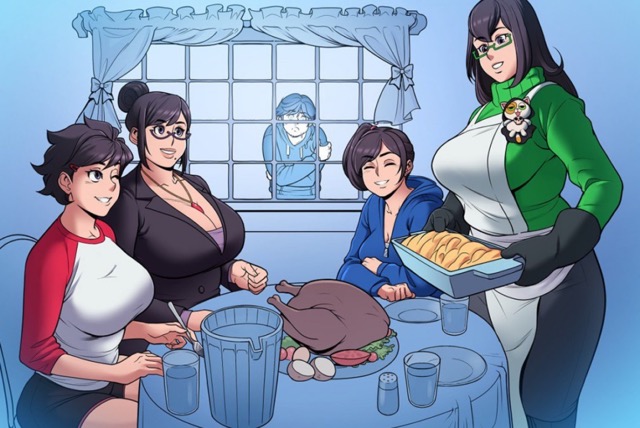 When it comes to games like Summertime Saga – Snow Daze is the closest match, which is evident even from its art style alone. The game revolves around a young boy called Jason, who is stuck with his stepmother and three step-sisters due to a sudden blizzard.
The game has many choices for the player to make, which lead to different outcomes and endings. And of course, much of that has to do with which step family member of yours that you end up sleeping with. Thanks to how replayable the game is, you'll always find yourself coming back for more.
What makes matters more satisfying is that Jason's family is very bossy. Thus, this is his only chance to either earn more respect – or just force it out of them.
2. Melody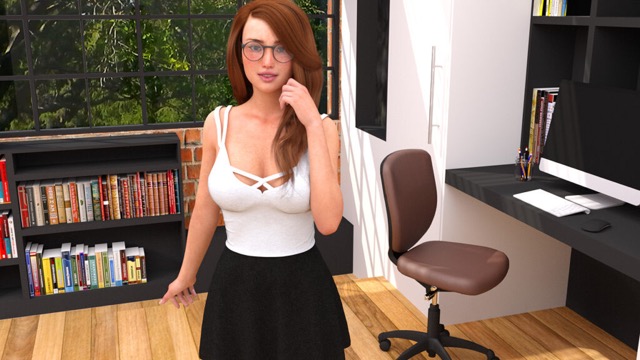 While Melody is 3D, it's easily one of the best games like Summertime Saga. It puts you in the shows of a musician who wishes to start his life anew, leaving his old career behind. Soon after, he meets a woman who hires him to teach his niece music – and her name is Melody, like the game itself.
Since this is a dating sim, you have the option to win the heart of Melody. And not just her, of course. There are plenty of fish in the sea and it's all up to the choices you make when playing the game. You can choose to be with one girl, or an entire group if you do everything right.
3. Waifu Academy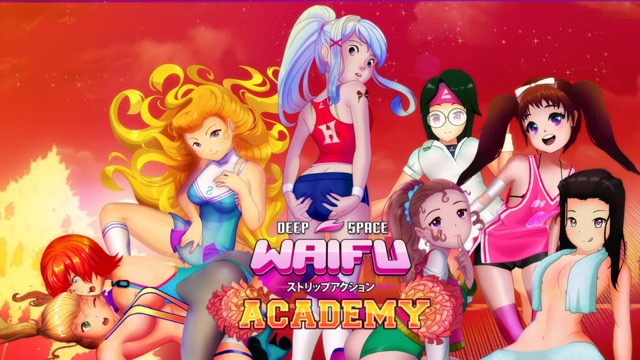 Don't worry fellow anime connoisseurs, we're not forgetting you. Waifu Academy is a great addition to games like Summertime Saga, despite its different art style. What makes it particularly good is that it's not just a dating sim – it comes with a proper storyline too.
You play as a person who must solve the murder of his father. And of course, that is more distracting than you can expect it to be due to how many attractive girls will always be available for you to woo. But even within such characters, you often learn secrets that change how you see everything.
It's an exciting game that will satisfy both anime fans and those who love dating sims.
4. Ladykiller in a Bind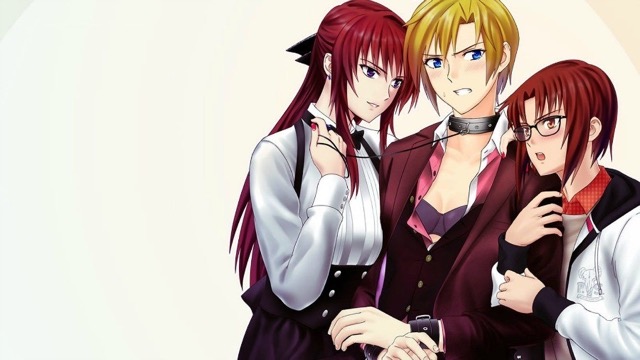 Like everything else on this list, Ladykiller in a Bind is a dating sim with an interesting story that has multiple endings. However, what sets it apart is that it's a lesbian-themed game, which means that you'll play as a girl who woos other girls. However, everyone with attractions to girls can enjoy it, of course.
The game did have a scenario involving a male character – but it was removed due to controversy as it went against the lesbian theme. But the cut content is not much of a loss and you can restore it too. When it comes to games like Summertime Saga, this is a great choice.
5. A Town Uncovered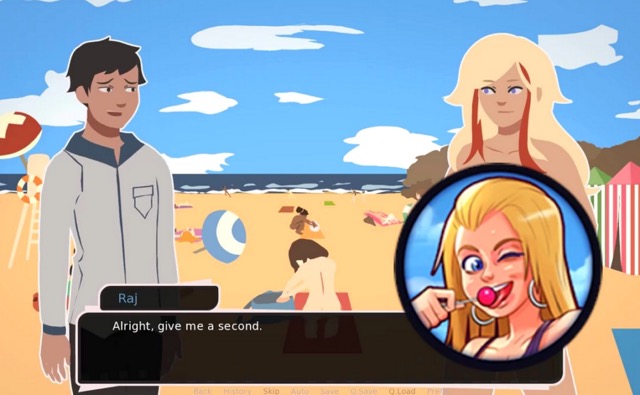 A Town Uncovered is one of the most fun and creative games like Summertime Saga that you can play. It takes you into the life of a character who moves to a new town with no friends or enemies. Fortunately, the people in this town are very open about their lives and it does not take long before you start making new connections.
However, every connection in the game somehow turns into an erotic situation. And while the art style of the game feels simple – it does not hold back from giving everyone interesting… attributes. So, if you love fun stories, adult situations, and multiple endings, then this game is for you.
6. Harem Party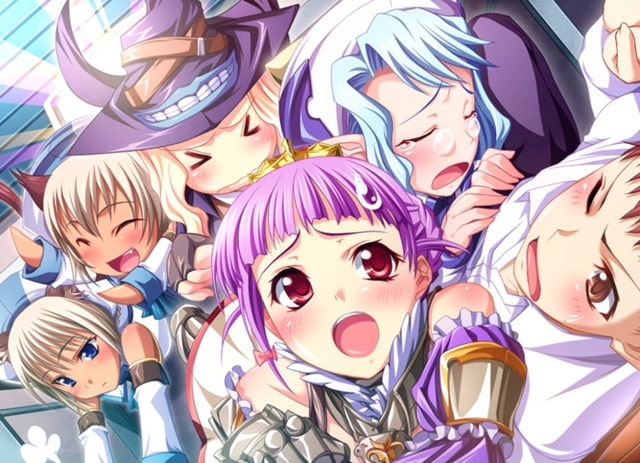 Sometimes, you don't care about long stories or uncovering mysteries of people around you. Instead, you just want all of your fantasies to come true with as little effort as possible. If you feel that way, then Harem Party is for you. It's not directly one of the games like Summertime Saga – but you can choose to play it that way if you want.
As the name implies, you'll meet a lot of women who have no choice but to rely on you. And before you know it, they all want a piece of the protagonist because they will disappear from that world if they don't sleep with him. It's a ridiculous premise, but it leads to a lot of funny moments and well-drawn adult scenes.
If you do start feeling repetition, you can just focus on the side story too. There is a Demon Lord that you can find and defeat with the help of your harem girls when you're ready for it.
7. Sisterly Lust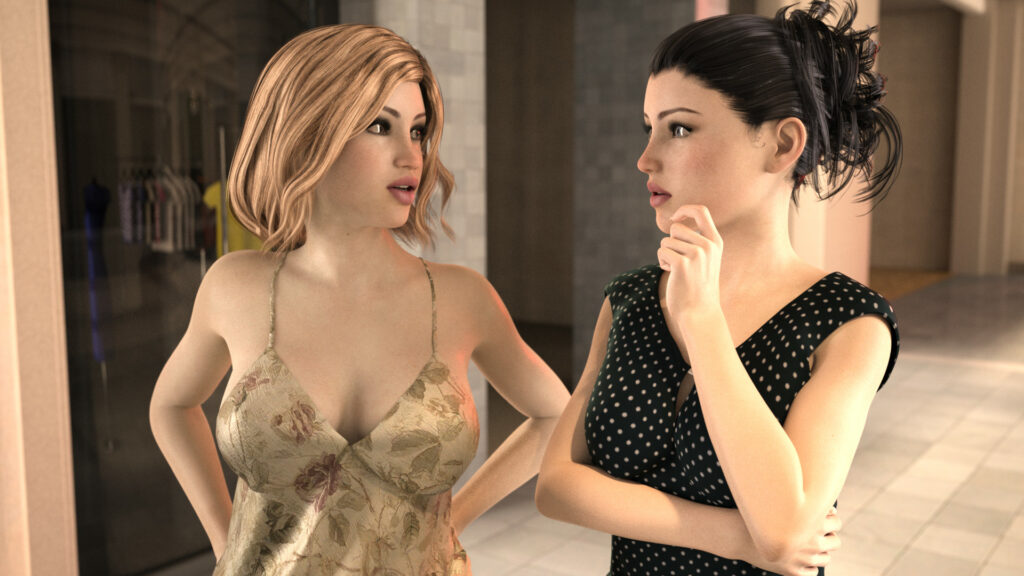 This game may have a funny name, but it actually takes itself more seriously than the rest of the games like Summertime Saga. It starts off with a serious story in which the father of the protagonist loses a custody battle. This leads to the protagonist's sisters going away to live with their mother.
After a few more years, the mother manages to get the custody of the protagonist too after the father passes away. And thus, the family is reunited. But things are not simple anymore. The sisters are adults now and they are very attractive. And so is the mother, of course.
Thus begins your adventure and whether you sleep with one person, two people, or an entire group. But it's important to make sure that you don't manage to lose the trust of your siblings. Otherwise, you'll get kicked out before you know it.
8. Amber's Magic Shop
For those who like to embark on adventures within fantasy worlds, Amber's Magic Shop is the game for you. It takes place in a fictional world of elves called Isilia. The protagonist is a bisexual elf called Amber, whose profession is that of an alchemist.
The game is primarily a dating sim as you can date anyone that you see. And of course, this will lead to erotic situations once you play your cards right. However, what sets this game apart is that it's also a crafting simulator since you can make new compounds at your job.
And last but not least, the protagonist is a bit customizable which is not something that many games like Summertime Saga offer. So, if you like fantasy worlds, elves, and lighthearted romance – you won't be disappointed.
Conclusion
That's it for our list of the best games like Summertime Saga! We hope that you're already downloading the game that best fits your preference. We added something for everyone, so there's plenty to go through.
And while you're still here, check also: