The twenty-first century brought about significant technological and software advancements. All the gamers who wanted to play the new games released yearly with the most cutting-edge technology found these advancements to be a blessing. But without spending money, you cannot get the best technologies. The most expensive computer, which has a price tag, is required to play the most recent games. The most expensive computers in 2022 are listed below.
8Pack OrionX PC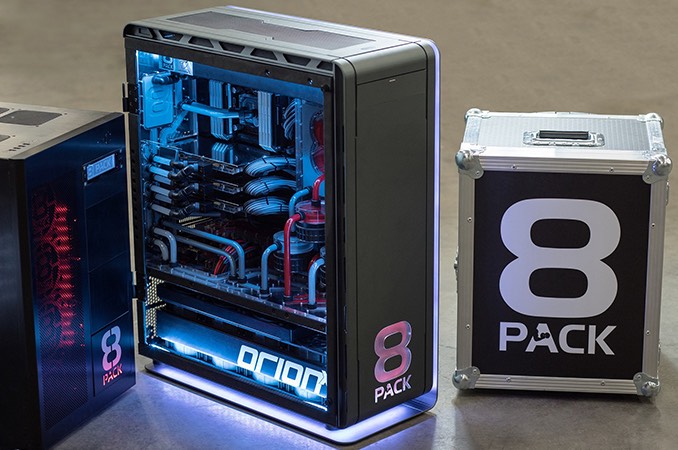 Price: $43,000
Brand: 8Pack
Processor: i-97980 XE
Graphics Cards: NVIDIA TITAN X 12 GB GDDR5X
The huge 8Pack OrionX PC is the most expensive computer. Of any PC we have ever seen, it boasts the most intricate, expensive, and effective water-cooling system.
Phanteks Elite Full Tower PC design features two separate, completely movable systems, each with an incredible i-97980 XE processor that can be overclocked to 4.6GHz, at the very least.
A dizzying array of LED lighting, the reservoirs for the 8Pack water system are integrated into the chassis.
Cables are sleeves to show off the colored coolant for maximum bragging rights. It makes your PC seem to be powered up like a Batman villain.
Top-ranked computer on this list is the 8Pack OrionX PC, which has up to 128GB of DDR4-RAM and a 14 TB Seagate hard drive and "clocks" in at $43,000 with all the customizable options.
Highlight of this equipment, without a doubt, is the water-cooling system.
The user may manage the three cooling loops separately, thanks to their individual Aqua Computer controllers.
A 480 mm radiator serves as the CPU's cooling system.
These systems all have unique parts, like an 8 Pack bespoke reservoir and pump that looks great and is silent when it operates.
The most demanding computer chores may be handled by these most expensive computers, which include cutting-edge technology at unusual prices.
Even though the price is high, you receive the highest processing power, cooling efficiency, graphics power, and performance that modern tech offers.
---
HP Z8 G4 Workstation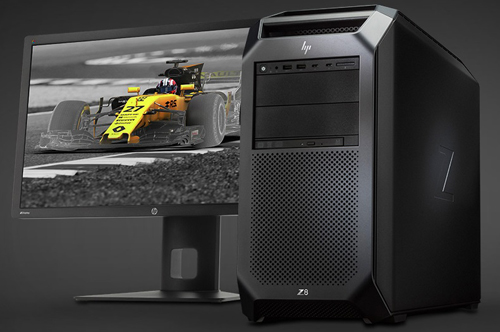 Price: $42,884.19
Brand: HP
Processor: Intel Xeon Platinum 8180
Graphics Cards: NVIDIA Quadro P6000 24GB Graphics
The second most expensive computer that delivers industry-leading editing and high-power performance in challenging machine learning applications is the HP Z8 G4 Workstation. This PC is capable of running any game at the highest level conceivable, a level that would only be necessary for industry professionals or top-tier eSports athletes.
● This computer can carry out the most difficult visual and statistical simulations and edit 8K footage in real-time.
● Its data processing power is alluring on its own because of its 512 GB of usable RAM.
This $42,884.19 PC is still an over killer in the best possible way.
If you do not have equipment like this, cloud computing is the accepted method for doing desktop tasks.
However, the Z8 Workstation's local computational capabilities are superior to the best database connection.
You can access industry-leading security, minimal latency, and high data capacity.
---
ConceptD 900 Desktop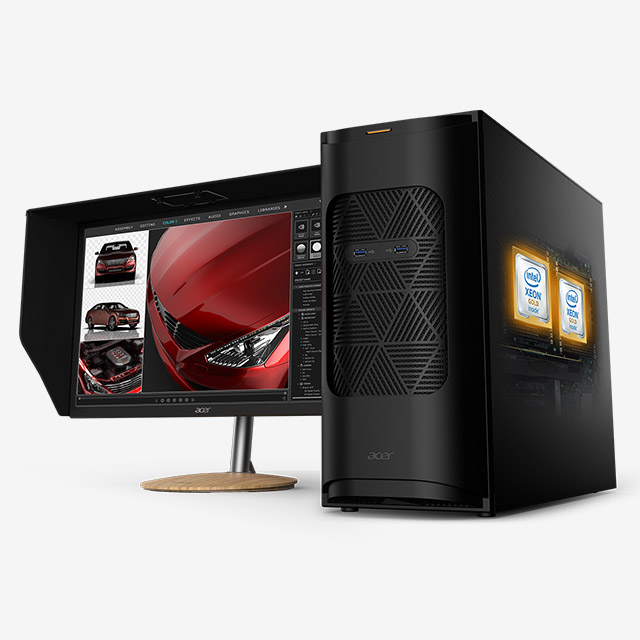 Price: $22,999.99
Brand: ConceptD
Processor: Intel Xeon Gold 6148
Graphics Cards: NVIDIA Quadro RTX 6000 24GB
We have finally reached the true tech giants regarding gaming capability and computational power. For $22,999.99, Acer is willing to sell you a ConceptD 900 Desktop.
● It has an NVIDIA Quadro RTX 6000 graphics card with 24 GB of dedicated memory and a 20-core Intel Xeon Gold 6148 processor.
● The open-world RPG Elden Ring needs only 3 GB of visual memory by FromSoftware.
---
Aventum X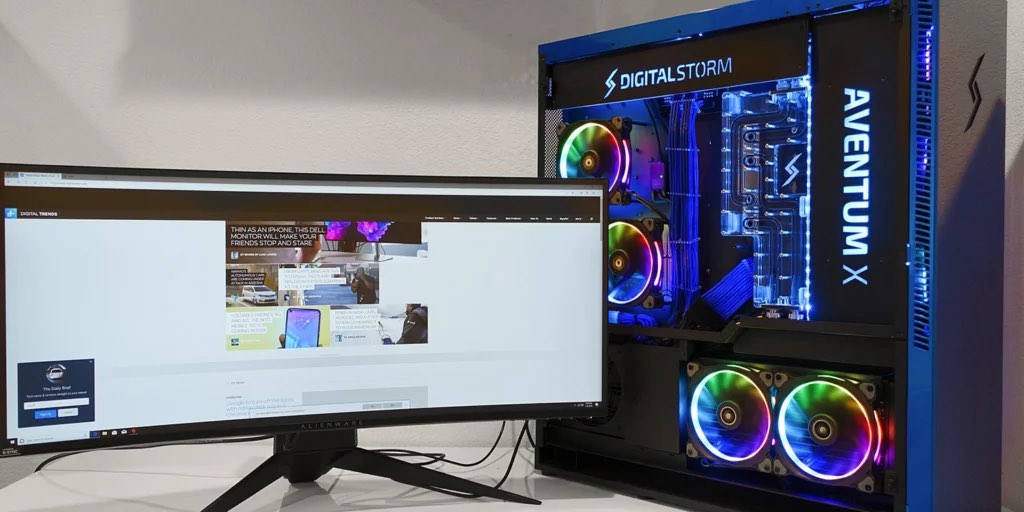 Price: $15,000+
Brand: Digital Storm
Processor: Threadripper PRO 3955WX
Graphics Cards: Nvidia GeForce GTX 2080 Ti
Aventum X is a Digital Storm computer with a significant, unique cooling setup to support the most intense gaming demands. It contains a unique mechanism that pre-routes electricity and pumps coolant to high-temperature components, like the graphics processors.
● It has a 64-core CPU, 256 GB of memory, and an overclocked processing speed of 5.2 GHz.
● So, if you want the best specs, like a Threadripper PRO 3955WX processor with 64 GB of DDR4 RAM, you can join the game for roughly $15,000 or even more.
The water block of the Aventum X gaming computer is creat to pump coolant from a hub behind the motherboard throughout the chassis. Fluid ports built right into the equipment allow users to alter the cooling system and perform maintenance without disassembling the complete unit.
---
Adamant Custom 32-Core Workstation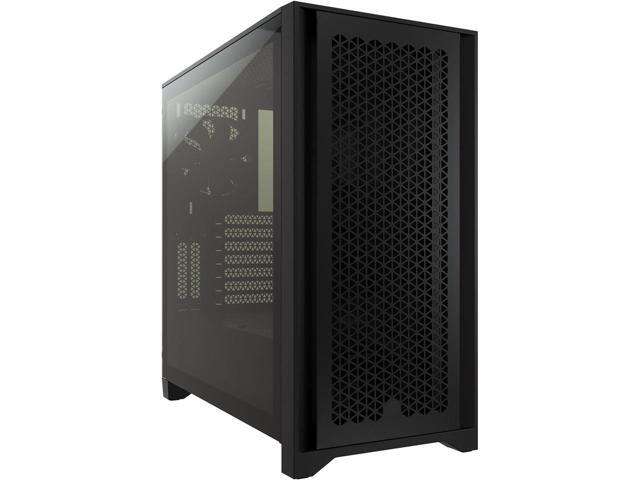 Price: $12,499.99
Brand: Adamant
Processor: AMD Ryzen Threadripper 3970X
Graphics Cards: GeForce RTX 3090 24GB
The best custom computer ever produced is one from Adamant Computers! The ideal computer for work, play, and berlin is this custom 32-core workstation. And it's the 5th most expensive computer on the list.
The computer has an Nvidia RTX 3090 graphics card with 24 GB of visual RAM.
With the best features, such as 256 GB of DDR4 RAM and a 4 TB SSD, this gaming PC costs about $12,500.
It comes with an Asus ROG Strix TRX40 series motherboard and a Quiet Edition 240mm CPU liquid cooling system, which is more than adequate to advance your gameplay.
---
IPASON Intel 10th Gen Gaming Desktop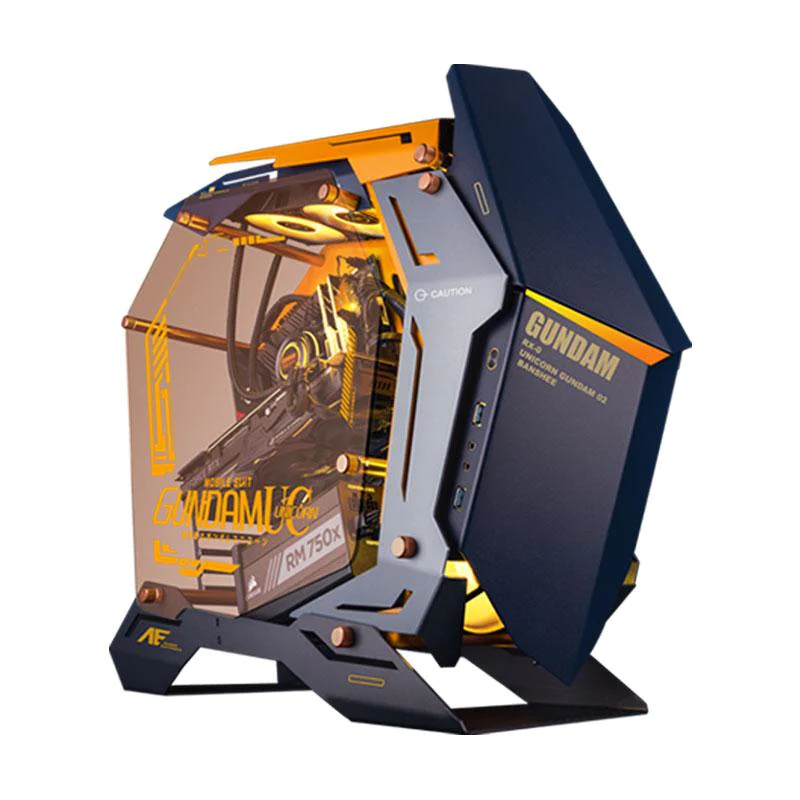 Price: $8,456.41
Brand: IPASON
Processor: i9 10900K
Graphics Cards: ASUS ROG GeForce GTX 2080 Ti
The IPASON Intel 10th Gen Gaming Desktop is the only PC on our list of the most expensive computers (and possibly the only one on the market) with a peculiar appearance. This Mobile Suit Gundam-inspired gaming PC system by IPASON, which is already known for its wacky gaming technology designs, takes the cake.
Powered by NVIDIA Turing, the ASUS ROG card in this dedicated gaming PC has 11 GB of GDDR6 RAM 
Boost frequency of 1665 MHz and compatibility for up to four monitors for simultaneous streaming, software use, and other things.
---
Velztorm Partix CTO Gaming Desktop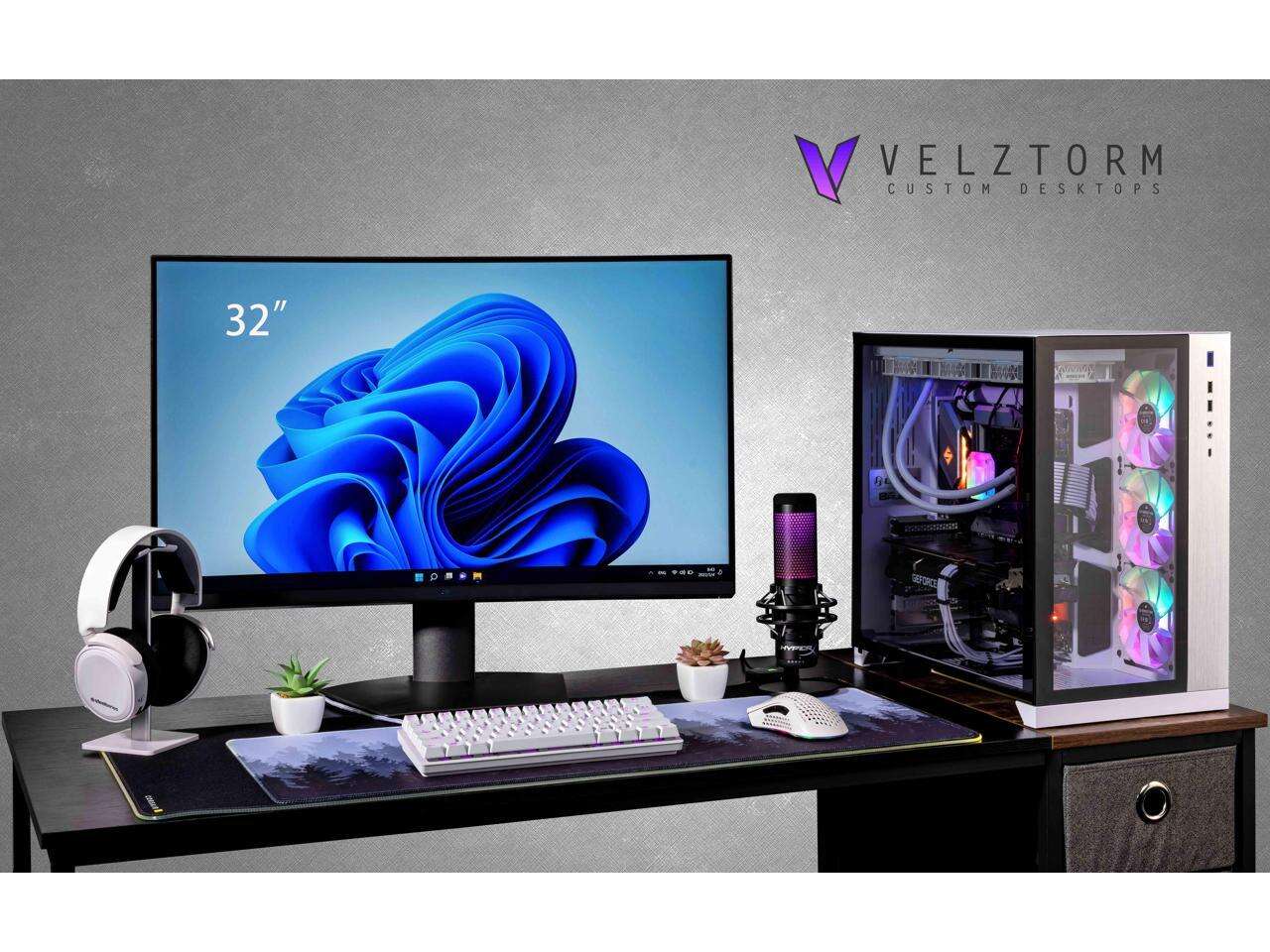 Price: $8,178.00
Brand: Velztorm
Processor: AMD Ryzen 7-5800X
Graphics Cards: GeForce GTX 3080 10 GB GDDR 6X
Velztorm is a manufacturer of gaming PCs with a focus on performance, as opposed to some of the other companies on this list, which have a more comprehensive range of products. Even though their website is still being built, their gaming PCs are very popular in other stores like Amazon.
●Has an 8-core AMD Ryzen 7-5800X processor with 128 DDR4 RAM.
● It comes with a 6TB HDD and an 8TB SSD.
● Can be overclocked to 4.7 GHz and has a 32MB cache.
●A 10 GB GDDR 6X GeForce GTX 3080 graphics card.
● Has a 120mm AIO liquid cooling system in a rainbow of vivid neon hues.
---
Adamant Custom 16-Core Gaming Computer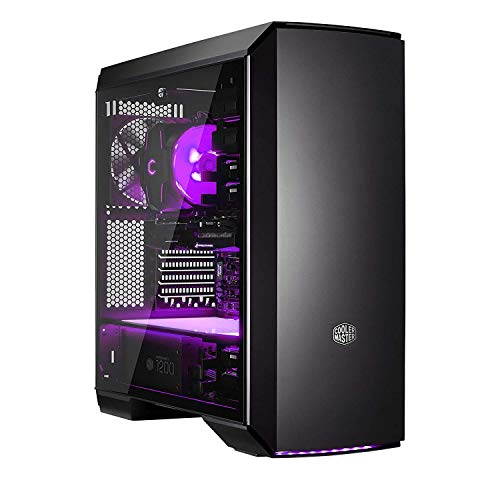 Price: $7,799.99
Brand: Adamant
Processor: AMD Ryzen 9 5950X
Graphics Cards: Quadro RTX 3090 12GB
The Adamant Custom 16-Core Gaming Computer is the second computer of the Adamant company on this list of the most expensive computers.
AMD Ryzen 9 5950X processor and 128GB DDR4 RAM in this workstation are both 3.4 GHz.
Has 4TB SSD and 10TB HDD storage capacities, including a professional database or a competitive gaming environment.
Quadro RTX 3090 graphics card with 12GB of visual memory.
If you have the $7,800 admission fee, you can take your Adamant gaming PC to any virtual world you can imagine.
---
CUK Continuum Micro Gamer PC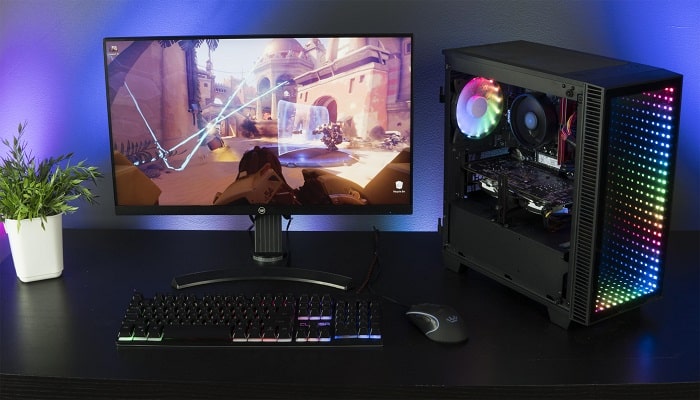 Price: $4899
Brand: Computer Upgrade King
Processor: Ryzen 7 5800X
Graphics Cards: AMD Radeon Graphics
This is the last on our list of the most expensive computers. The Continuum Micro is a small mATX PC with airflow, internal organization, and a fashionable exterior in mind. An infinity mirror and various lighting effects, including solid, fading, strobe, breathing, and marquee, are used on the front panel to provide a kaleidoscope of color. A contemporary style with a glass side panel that opens and closes quickly and wonderfully displays the construction
● The most recent Intel Core i9 processor, NVIDIA GeForce RTX 3090 GPU, 120GB of DDR4 memory, ATX ASUS Z490-P motherboard
● It has a GeForce RTX 3090 GPU, an Intel I9 processor, and an MSI Z490 motherboard (64 GB of DDR4 RAM).
The main difference is its appearance; a sizable tempered glass panel and several lighting fixtures let you take in the scenery.
Final Words
Before purchasing a PC, you need to consider many factors. The function of the PC is the most crucial factor. Get a top-tier GPU if you enjoy playing video games. Consider purchasing a powerful CPU if you perform strenuous tasks like video editing.
If you enjoy gaming or other demanding jobs, you should also choose a high-end RAM. You now have a list of the most expensive computers, so the decision is yours. They are all top-of-the-line computers equipped with cutting-edge hardware.
Check also: