Finally, Call Of Duty season 7 has arrived, and we have a summary of the complete patch notes. Everything you need to know about new maps and an Ozuna partnership is provided here.
With new seasons bringing some of the biggest improvements of the year, Call For Duty season 7 has been on a good streak. A brand-new update has already arrived, closely following the release of Undead Siege and an associated Aether Hunt event throughout Season 6.
Call Of Duty Season 7 maintains the momentum with a tone of new content thanks to a steady stream of new maps, modes, and weapons. Here is a detailed summary of everything you need to know about the Call Of Duty Season 7 update.
Call Of Duty Season 7 Release Date
Call of duty season 7 release date was August 25 at 5 PM Pacific Time, 8 PM Eastern Time, and 1 AM BST. Players may start earning the newest skins, awards, and other items for the season right away by diving into all the new content.
Call Of Duty Updates
Battle Pass
New Battle Passes with free and premium goodies are available for Season 7 players. Players will be able to unlock 50 brand-new tiers of Battle Pass rewards during Season 7 of 2022.
Operators like Blackjack – Elite, and Motoko, as well as new weapons like the Switchblade X9, Weapon Blueprints, Calling Cards, Charms, and COD Points (CP), are all included in the Radical Raid update. Additional features will release to the gamers throughout the season.
Free Battle Pass Tiers
The new Tier 14 Claw Operator Skill, which grants access to a weapon that fires five shots dispersed quickly and with ricochet ballistic rounds, is part of the season's free Battle Pass content. Unlock the Switchblade X9 SMG at Tier 21, a foldable weapon renowned for its small size. The Arcane Slayer Calling Card at Tier 50, a number of camos, and Weapon Blueprints are additional free goodies for this season.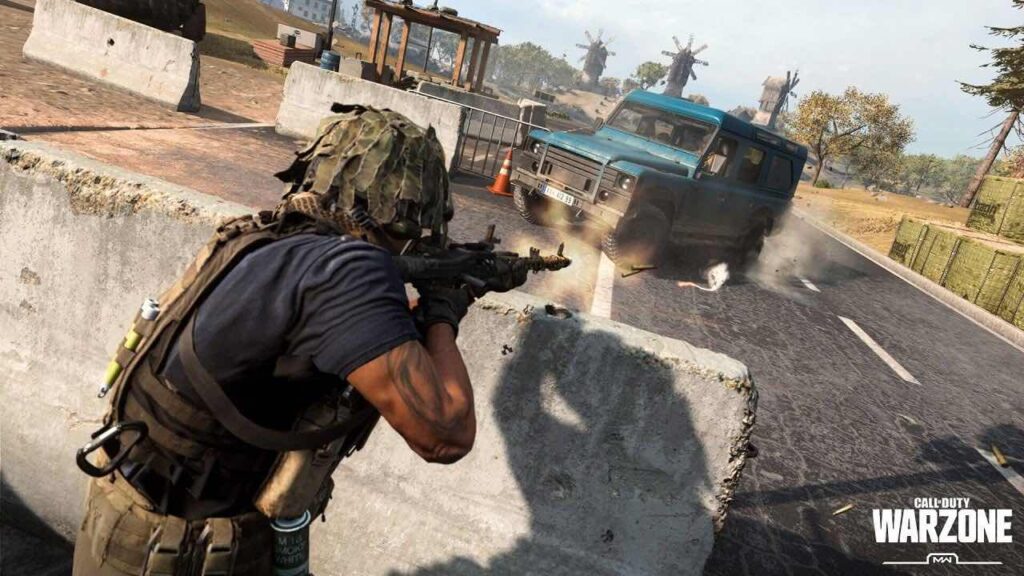 Premium Battle Tiers
To access all the content in the New Vision City season, including Elite, Stryker Interface, Battery EVE-III, and GHOST IN THE SHELL: SAC 2045-inspired Operator skins like Blackjack, purchase the Battle Pass. The greatest reward? Itself, Motoko. Other premium rewards include customized Weapon Blueprints for the new Switchblade X9, the Kilo 141, the Arctic.50, and the Shorty.
Battle Royale Mode Updates
A brand-new cybercity in the future, like the GHOST IN THE SHELL: SAC 2045 Netflix series, will be featured in the Battle Royale mode. Unending darkness engulfs the New Vision City, and the only source of illumination is the neon lights with cyber themes that light up the high-rise buildings. Additionally, immersive elements are put forward by the collaboration.
Ghost In The Shell Themed Event Gameplay
Public Security Section 9 arrives to put an end to the chaos after the Post-humans invade Alone. Players can visit Isolated to investigate the hints left by the post-human invasion by taking part in the themed event. In the brand-new section of New Vision City, players will run into Motoko and other Public Security Section 9 personnel. Let us fight the Post-humans together and put a stop to the current era of conflict.
Hacked Terminals And Rampaging GRUNT-52
Post-humans invaded Isolated, broke into the terminals, and took over the majority of the AI. To control the tumultuous situation, soldiers are left behind. Players will have the opportunity to acquire cyberware components by eliminating the terminal virus and the rebel robots.
Cyberware Installation
Operators can choose from four cyberware upgrades to install while a Battle Royale game is in progress. A Combat Readiness Center is constructed in Isolated by Public Security Section 9 and Atlas Corporation to stave off the post-human invasion. Players can trade Cyberware components for special skills.
Four choices are available:
Upgrade the brain. The Cyberbrain Drone enables you to connect to external terminals to control a microdrone that is useful for scanning and hostile hacking targets.
Upgrade the ocular system. The Ocular System reveals nearby enemies and displays their stats.
Upgrade your physical strength. The Cyberbody Limbs improve your physical strength and give you a transformed right arm for an aerial melee attack.
Upgrades your neuro system. The Neuro Systems improves your precision and targeting skills.
Utilize your new Cyberware skills to welcome change and advancement. You will gain access to one of the following skills if you defeat the Post-Humans in the Battle Royale: Neuro System, Ocular System, Cyberbody, or Cyberbrain.
Special Revive Effect
A new 3D printing technique is introduced by Public Security Section 9 to assist soldiers as they reenter combat. The Post-humans network will not have an impact on this technology.
Story Line Combat
Motoko and her squad had managed to overcome the post-humans with the help of the players. Players, let us fight all the way to the end with Motoko and the Public Security Section 9 team!
New Ranked Seasonal Challenges
New Ranked Seasonal Challenges are available in Season 7, and successful completion of them grants new Operator Skins, Weapon Blueprints, and up to 30,000 Battle Pass XP. Additionally, you will have the chance to access the brand-new RPD signature attachment. Moreover, the Generic Map Pool and the Seasonal New Map Pool will be the two pools that make up Ranked Mode's map pool in Season 7.
Those with a Pro ranking or higher can choose at random from either map pool; however, players with a Pro ranking or lower can only do so for the general map pool.
Generic Map Pool: This consists of maps that are available to players of all Ranks and have a consistent player experience and balanced performance.
Seasonal New Map Pool: Players with the Pro Rank or higher have access to the seasonal new map pool. Both brand-new maps and improved versions of old maps help in the designing of this seasonal new map pool.
The new map challenge will set off protection so that the losing team might receive a Rank XP boost for losing rank matches for players.
Updates In Map Pool – Ranked Mode
Team Deathmatch
Devs delete a map from the game because the engagement paths were extremely convoluted. And design it as more tough for players to get an early advantage. They will then reevaluate and improve the maps.
Area Removed From Map: 2019 Scrapyard
Newly Added Map: Favela, Apocalypse, and Summit
Search And Destroy
Some of the maps from Search and Destroy that had poor player involvement and needless learning difficulties were eliminated by the developers. Later, they will review and improve these maps.
Area Removed From Map: Hardhat and Vacant.
Newly Added Map: Favela, Summit, and Takeoff
Domination
Some maps that had poor player engagement and unneeded learning pain points were deleted by the Domination developers. Later, they will review and improve these maps.
Area Removed from Map: Hardhat, Vacant, and Hacienda.
Newly Added Map: Favela and Nuketown.
Hardpoint
The Hardpoint developers have deleted some areas that have poor player involvement and unneeded learning curves. They will then reassess and improve these maps.
Area Removed From Map: Vacant, Hardhat, and Scrapyard 2019.
Newly Added Map: Apocalypse and Raid Map.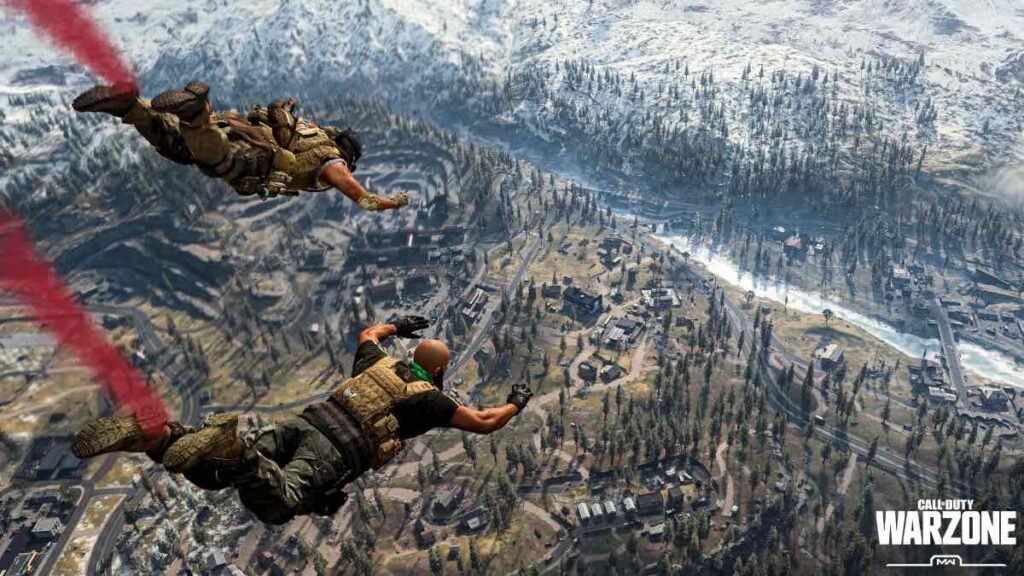 New Event Theme: Tongusa's Survey
Motoko needs Togusa's assistance as she connects to the Control Board. Discover the hints on the map that she has left for Togusa to help him connect to the network and locate her.
Call of Duty Season 7: New Vision City will include a number of updates and improvements to the game in addition to new Seasonal Challenges, New map updates, Lucky Draws, and other goodies that will be accessible in the shop at launch and throughout the season.
New Features In Call Of Duty Season 7: Mythic Share
Players can use Mythic weapon projections to provide their teammates access to fully leveled Mythic weapons. The Mythic weapon share feature will become available after a mythic weapon reaches its maximum level, allowing players to give their teammates access to max-level mythic weapons.
The amount of max-level Mythic weapons a player can own is equal to the number of projections of Mythic weapons they can share each round.
Mythic Weapon Projection
At the start of each round, players can share the projection. The primary weapon of your teammate will be replaced with a mythic weapon projection, which can be dropped up to three times. Any projection of a mythic weapon will lose its appearance upon being dropped, leaving merely the fundamental shape and attachments. Multi-MP mode support is provided via mythic weapon projection. Settings allow users to enable or disable features linked to Mythic Share.
An updated weapon comparison system for Battle Royale is now live, providing players with more thorough and accurate data to aid in choosing their own loadout.
New Operator Skill
The Claw is a brand-new operator skill that the Call of Duty Season 7 developer has included. This deadly weapon features a spread shot, rapid firing, and ricochet ballistic rounds. With this patch, a compact SMG named the Switchblade X9 will also be included. Low recoil and good mobility characterize the Switchblade X9. The first two shots shoot more quickly thanks to a new attachment dubbed the Branson.
Passive Skills Adjustments
Each class skill in older editions had a unique passive skill; however, the strength of these passive talents varied. For instance, the passive talent of the Ninja class allows players to decrease the sound of their footsteps, which is quite useful in combat. The Hacker class' passive ability, on the other hand, is only useful when facing off against other Hacker classes.
While some players choose the Medic class only to shorten the time needed for healing, many players choose the Ninja class primarily to lessen the sound of their footfalls. All of these choices, to some extent, restrict the variety of classes. They are launching a new system, the professional system, to give users a wider range of options and experiences.
Call of Duty Mobile Season 7 Features That Are Disliked By Users
Powerful Bots
Call of Duty has used bots for a very long time. Activision, however, has given the bots incredible buffs in Call of Duty Mobile Season 7. Because of their great power, it is very challenging to survive. The community is undoubtedly not happy with it, even though it presents a fresh challenge. Furthermore, bots can now project a strategy to eliminate players and track across obstacles.
Man-O-War's Legendary Skin Costs Money
For the entire community, the chance to receive a free Man-O-War legendary skin was alluring. One of the most cherished features of the game is its cosmetics, therefore, receiving them for nothing at all is a wonderful chance. To the players' dismay, the skin is actually not free at all. As a matter of fact, players who want the Man-O-War legendary skin must buy at least three legendary weapons.
No Zombies
The game is now more thrilling and difficult with the inclusion of zombies. According to rumors, Call of Duty Mobile Season 7 will bring back zombies to the game. However, the authors of this update did not include them. Gamers can anticipate being included in Season 8.
Bugs And Problems
Activision, the game's creator, has worked to improve Call of Duty Mobile Season 7 by fixing bugs and problems. However, a few nagging bugs in the game leave players with a rather unpleasant gameplay experience.
Final Thoughts
Call of Duty: Season 7's improvements and new features are the focus of this article. These updates and features include the New Vision City portion of the battle royale map; New Ranked Seasonal Challenges, Motoko as a playable character, New Cyberbrain, and Cyberbody skills, and a New Themed Event.
With these new adjustments made, it is anticipated that Call of Duty season 7 gameplay is much more captivating and interesting than the previous versions.
Check also: