Despite the large number of gaming consoles that you can play Fortnite on, the PC platform remains one of the most ideal ways to experience the game. Whether it's the high frame rate, the breathtakingly gorgeous graphics, or the M&K combo, it's just the best. Though it's not a very common error, "you do not have permission to play Fortnite" can pop up for anyone. But one thing that you need to know is that this is not a hardware related problem.
So, updating your graphics drivers or other similar things won't fix anything. And thus, the methods we are recommending today are a bit different too.
But like with other PC games, it's not unheard of to run into technical problems when playing Fortnite. There are several performance and connectivity issues that gamers have to face every once in a while. One of these issues is the "you do not have permission to play Fortnite" error, which prevents you from logging into the game.
How to fix the "you do not have permission to play Fortnite" error
There's no rhyme or rhythm to experiencing this issue and it can sometimes appear out of the blue. Fortunately, there are several ways that can solve this problem and we're here to guide you step by step. Here's how to fix that "you do not have permission to play Fortnite" error in 2023!
1. Check Fortnite Servers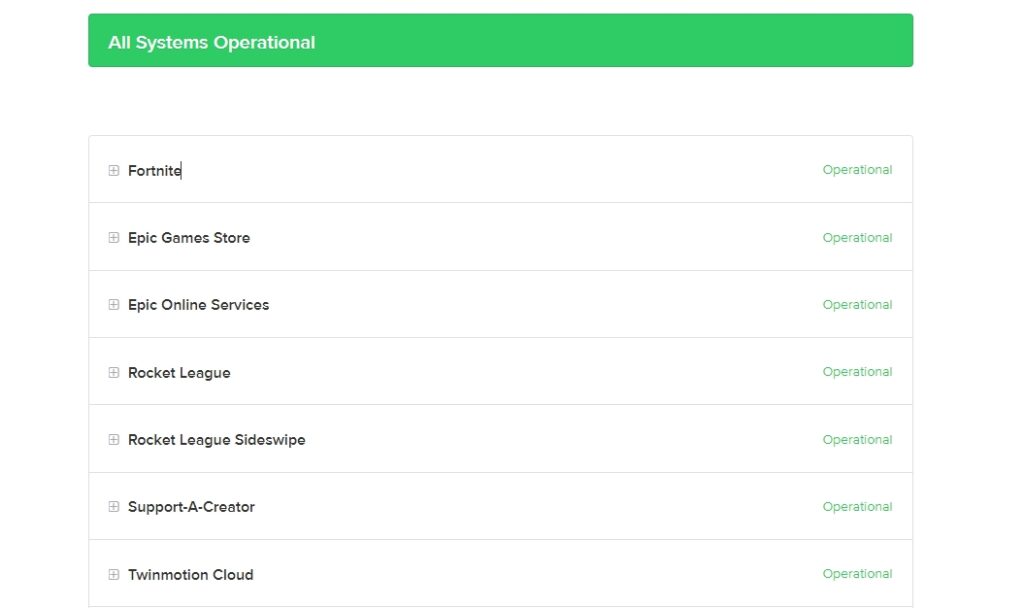 Before you spend time doing anything complicated, let's go for a simple thing first. Fortnite has an official website that lets you track whether the servers of the game are operational or not.
In times of maintenance or technical issues, Fortnite gives players unexpected errors. Because of that, it's always a good idea to make sure the backend of Epic Games is working correctly.
All three of Fortnite, Epic Games Store, and Epic Online Services should be "Operational". If they are not, just wait until they are. And if they are operational but you're still getting the "you do not have permission to play Fortnite" error, it's time to try the manual fixes.
2. Check your Windows privileges
One of the most important factors of using Windows is having Admin privileges. If you use a computer with multiple accounts, then it's possible that you might not have Admin privileges and thus, as a result, you do not have permission to play Fortnite.
To solve this, try to ask the owner of the computer to give your account Admin privileges. Or just log into the main account that is the Admin instead and try to play the game.
Lastly, if you're already using the Admin account – then you might just need to launch the game differently. In this case, locate Fortnite's .exe file, which should be in a folder like "C:\Fortnite\FortniteGame\Binaries\Win64". Though this directory might be different for you based on where you installed it.
Then, click "Run as administrator" and see if that solves the problem for you. Because what this does is give you the highest permission to play the game on the computer.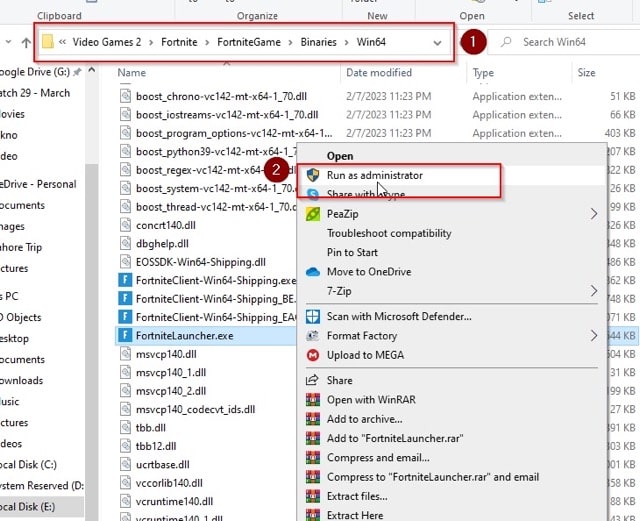 3. Unlink Connected Accounts (relink later)
One of the most common causes of receiving a "you do not have permission to play Fortnite" error is having extra accounts linked to your Epic Games profile. This usually happens when you have game consoles where you play games published by Epic Games. Which are unrelated to what you use to play Fortnite on.
The problem usually occurs when one of those accounts haven't been used for a while. So, you can try to unlink them and see if that solves the issue for you. If it does solve the problem, you can just log back in again any time. And this time, you won't receive the error since it will be refreshed in a way.
Simply head over to the "Account" button on your profile on either the Epic Games Launcher or the official website.
Then, head over to "Apps and Accounts" and try what we've described.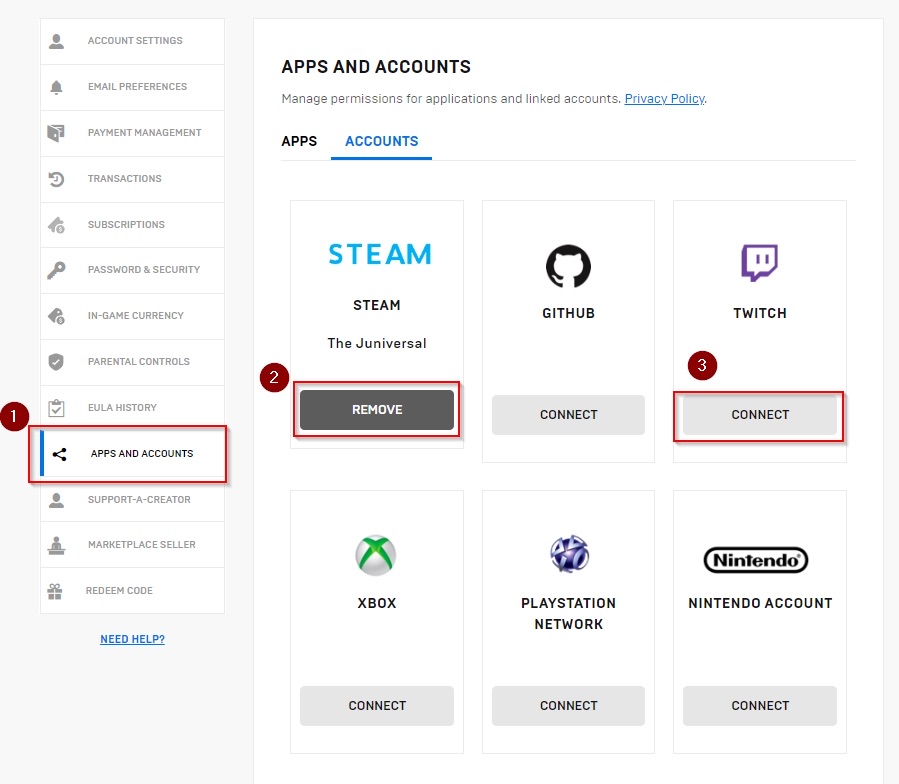 If it doesn't solve the problem, you can still just link your accounts back instead of waiting for a fix.
4. Windows Child Lock
If you're someone who uses their computer as a child while a parent controls your applications – that might be the cause of the problem. It's very likely that your parent may have locked Fortnite from your computer. And because of that it says that you no longer have the permission to play the game.
Your parents can lock individual apps while the rest of the computer works just fine. So, it'd be a good idea to ask your parents if they locked Fortnite. Or if you were already grounded – you don't even have to ask.
5. Restart Your PC & Router/Modem
It's very much possible that the internet is not working correctly on your computer. The best two ways of fixing this is to restart your computer and internet router/modem. Once both things have come back online, try to run the game again.
If this was the issue, the "you do not have permission to play Fortnite" error will be gone.
6. Update your Epic Games Launcher
Epic Games Launcher might have an update that you're not downloading. And due to that, it's possible that your internet is not working properly on the client.
It's always a good idea to install whatever update is available and see if that solves the issue.
7. Verify the integrity of your game files
This is a very basic method that works more often than it does not.
Head over to your Epic Games Launcher library and find Fortnite. Then, click on the three dots next to the name and click on "Manage".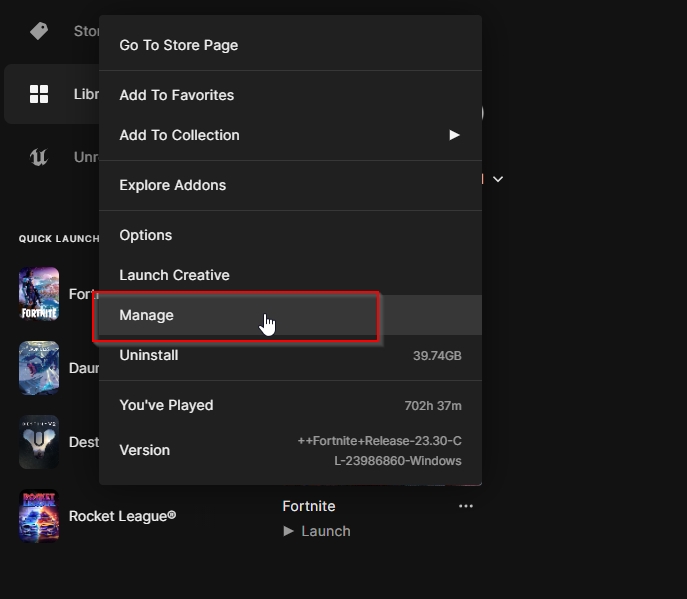 Click on "Verify Files" and let the launcher do its thing. After some minutes, the process will be complete. And if your files were corrupted, Epic Games will automatically redownload them and that will solve your problem.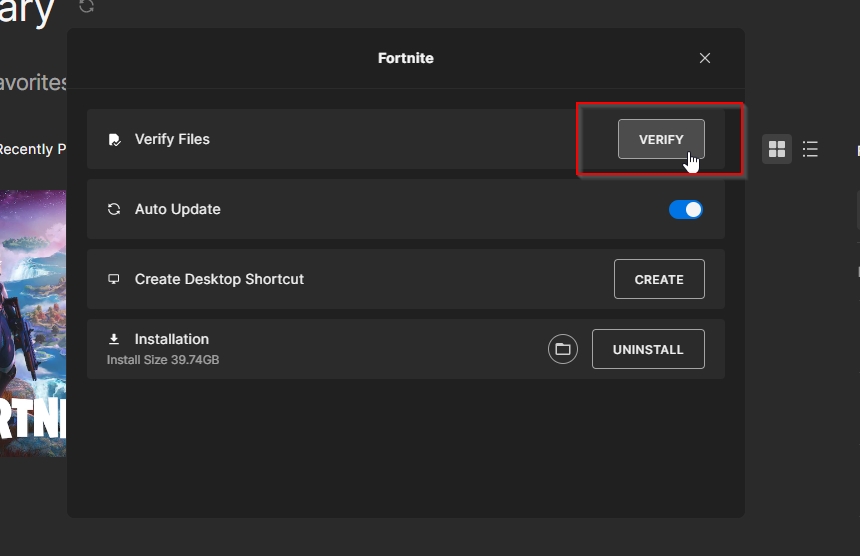 8. Add a Firewall exception for Fortnite
This is pretty much a last-ditch effort, but it might be the issue you had all along. The method of doing this differs for each Antivirus that exists out there, so we'll demonstrate it with the commonly used Windows Security app.
Head over to the Windows Security section of your settings. Then, open "Firewall & Network protection". There is a chance that it might be blocking your Fortnite access, so it's time to add it as an exception.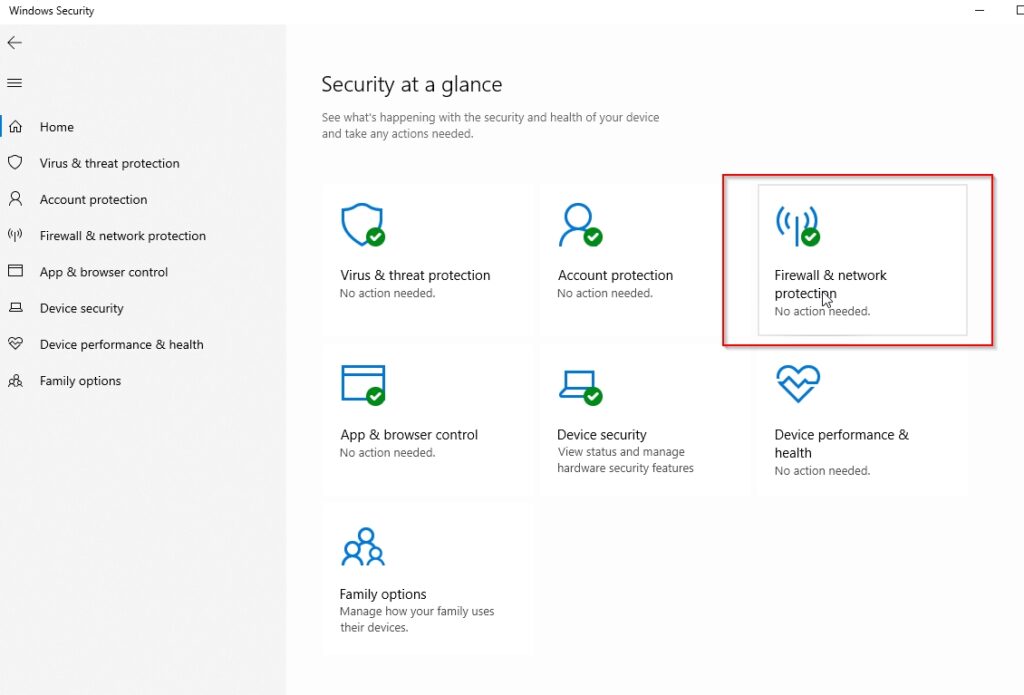 Click on "Allow an app through firewall" and then click on the "Change settings" button.
Find Fortnite on the list and make sure to tick all the permissions for it.
Then click OK and you're good to go.
If you can't find Fortnite, you can manually add its .exe file too by clicking on "Allow another app".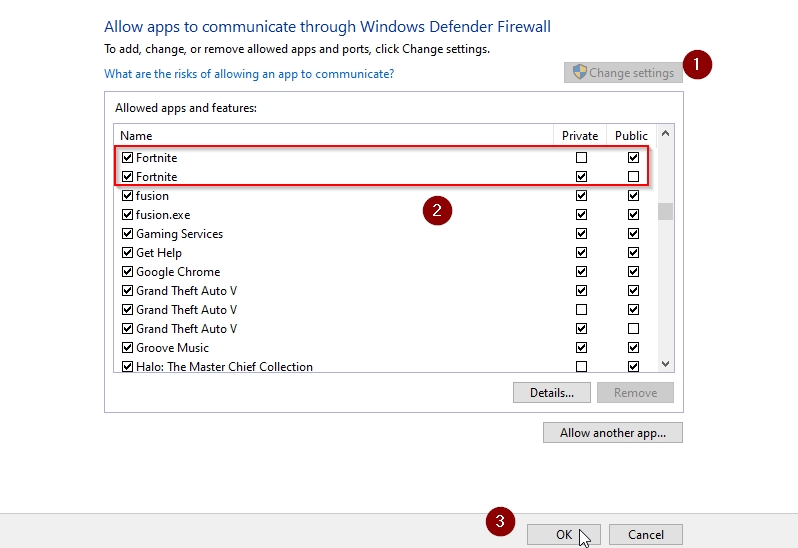 9. Contact support & wait for Epic Games to fix the issue
More often than not, multiple players experience the same problem in Fortnite. Which does include the "you do not have permission to play Fortnite" issue too, as multiple players have experienced it.
The development team behind Fortnite is always hard at work. And they even have a dedicated Twitter account where they let players know when something is fixed.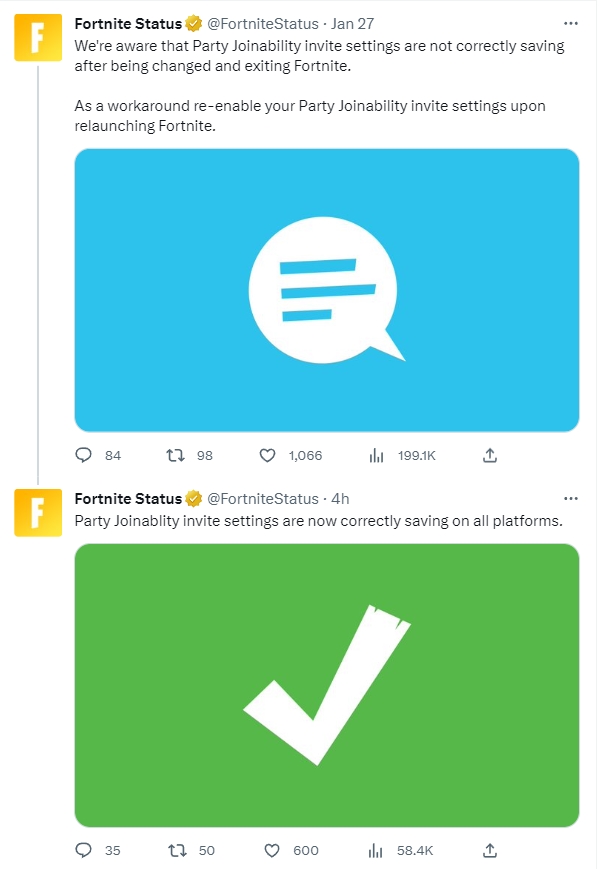 It's likely that you'll see that the development team is already fixing the problem. Then, just wait for Epic Games to issue a fix for it.
Of course, you can directly contact their Customer Support to see where that goes too. In any case, we hope that your error is solved at the end of the day – whether it's from our guide or through an external fix. After all, you can't get a Victory Royale if your game doesn't work.
Check also: