Unlike games that are released with a fixed set of features, Fortnite is always changing in many different ways. This happens so often that it has become a major part of the game's appeal, especially in terms of its locations. Every time there is a new season, players are introduced to a revamped map that includes updated and entirely new places to visit.
And with every new version of the map, the best landing spots in Fortnite change. There is a specific appeal to every spot in the game, as they contain different types of benefits and disadvantages.
Thus, with Chapter 4 of Fortnite finally released, it's a great time to memorize the best landing spots in Fortnite in 2023!
Best Landing Spots in Fortnite Chapter 4, Season 1
The best landing spots in Fortnite are dependable on many things. Some spots have a lot of players, some are secluded, some contain great loot, and some of them have on-going events that players can participate in.
So, what makes a spot best for you depends on your preferences. And of course, no one has the same mood at all times. Because of that, it's good to know the best spot for every situation based on what you wish to do in a specific match. Let's jump into our list of the best landing spots in Fortnite without further delay.
1. The Citadel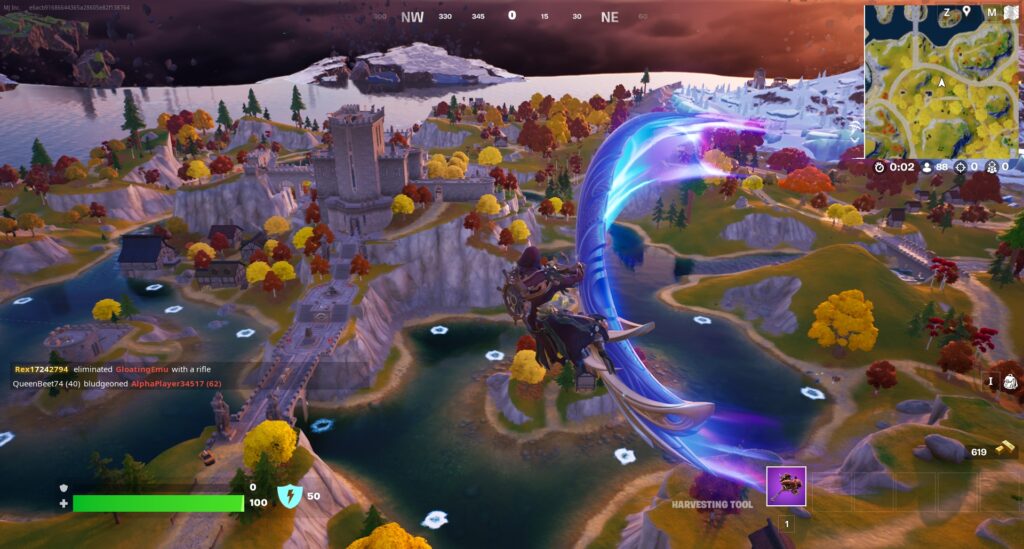 The Citadel is one of the best landing spots in Fortnite for many reasons. First off, the giant fortress contains a boss fight for those who wish to get their hands dirty. Then we have a couple of other things, such as a raisable flag and tons of useful loot. Whether you're alone or with a squad, it's always fun to take down a boss. And if you're sneaky, you can find others fighting the boss and take a side too.
And of course, it just looks great too as a location due to its unique theme. And it's surrounded by extra forts all around, which gives it a very nice atmosphere and not something that you see every season.
2. Anvil Square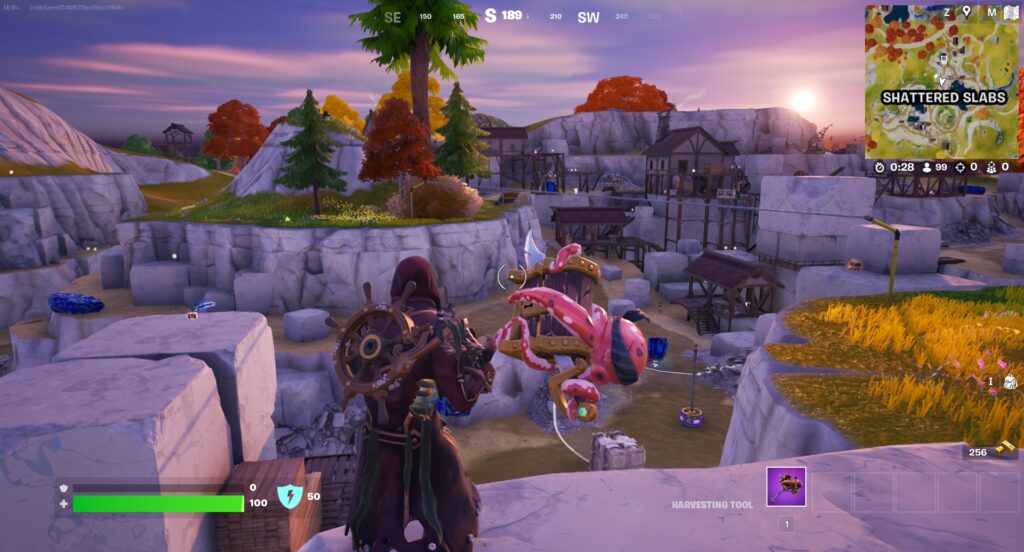 The Anvil has a similar theme to The Citadel but is a very different location otherwise. It has a very good location in the island, which is almost in the center. And this makes it a very populated spot for those who like some quick action – which is comparable to places like the Tilted Towers.
To balance things up, the island has more than 50 chests and a few Oathbound ones too – which is great both for quests and otherwise. It's easily one of the best landing spots in Fortnite for players who enjoy quick action. And even if you drop into the place for some quick loot, you can stick to the outside walls and let players shoot each other instead.
3. Shattered Slabs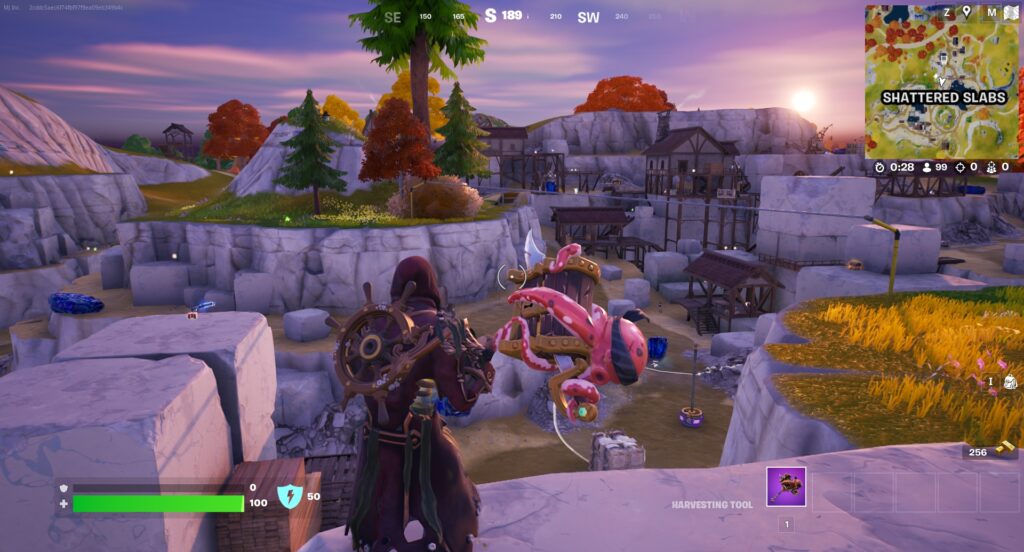 Anvil may be a hot spot, but Shattered Slabs is far more chaotic. The first thing you'll notice here is how uneven the ground is, which provides tons of advantages and disadvantages to players in shoot-outs. Then we have all the magical stones that you can charge. And once you charge them, it's possible for the player to ride them for a boost.
Though there is not much use to doing that, you'll find a few quests related to it every now and then. Of course, the place has a lot of loot too and some dirt bikes to be found which keeps things interesting and intense. And you can raise a flag, which gives loot and is often a part of milestone quests.
4. Lonely Labs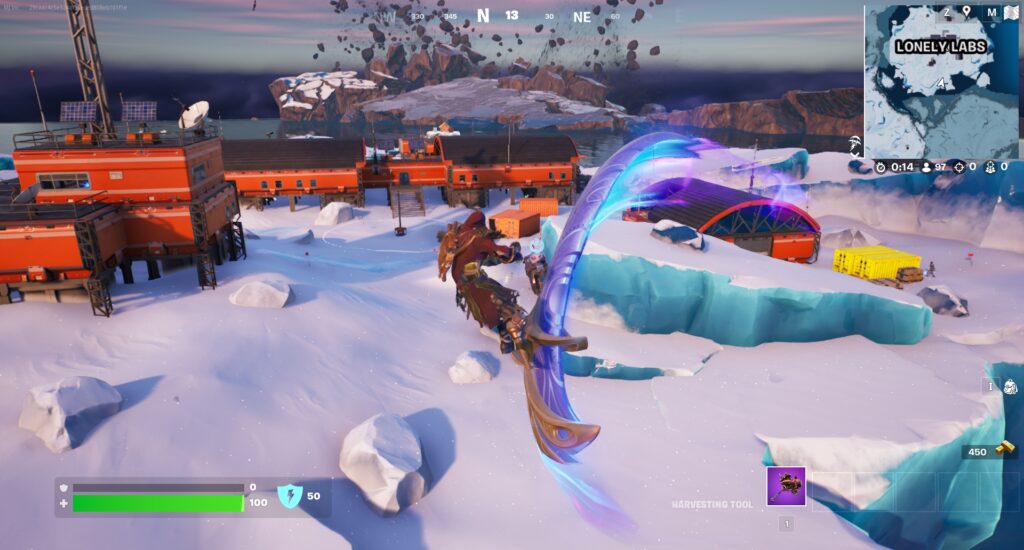 As the name implies, Lonely Labs is an isolated part of the map that is located on the top right. Or the bottom left, depending on where you're landing from. Do keep in mind that if it's in the start of your landing's route though, you might encounter more resistance there than usual.
There are close to 30 chests in this area, and it's placed on very high ground. Which means that you'll always need to time your entry and escape just right. You don't run into too many fights here, so for players who like quieter places will live this slow start. And it does have a cool view which makes the experience better.
If you don't care about having too much loot and want places with little heat – then this is one of the best Fortnite landing spots for you. It does have a flag too anyway.
5. Brutal Bastion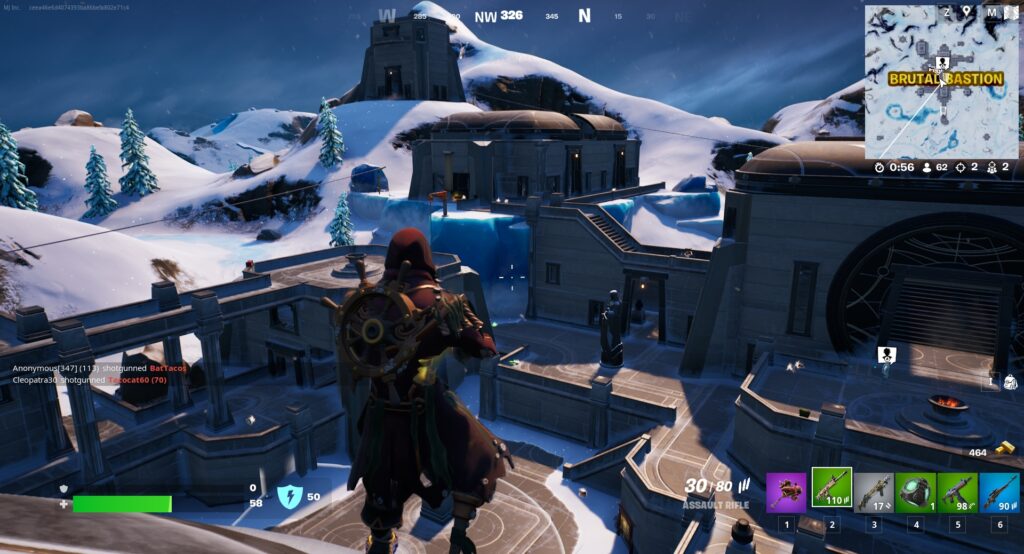 What I consider the best snowy part of the map is Brutal Bastion. It has a stylish medieval theme which has several structures for the player to explore. Whether it's the overall design, the statues, or the interiors – everything has a beautiful atmosphere. And that's normally hard to find in the game as most snowy areas are far too barren.
Apart from up to 40 chests, this location has a bounty board, a hire-able NPC, a flag to raise, and a decent number of enemies to fight. And unlike some other hotspots, Brutal Bastion has many ziplines that the player can use to escape. It's one of the best Fortnite landing spots for those who like snow and structures made of stone.
6. Faulty Splits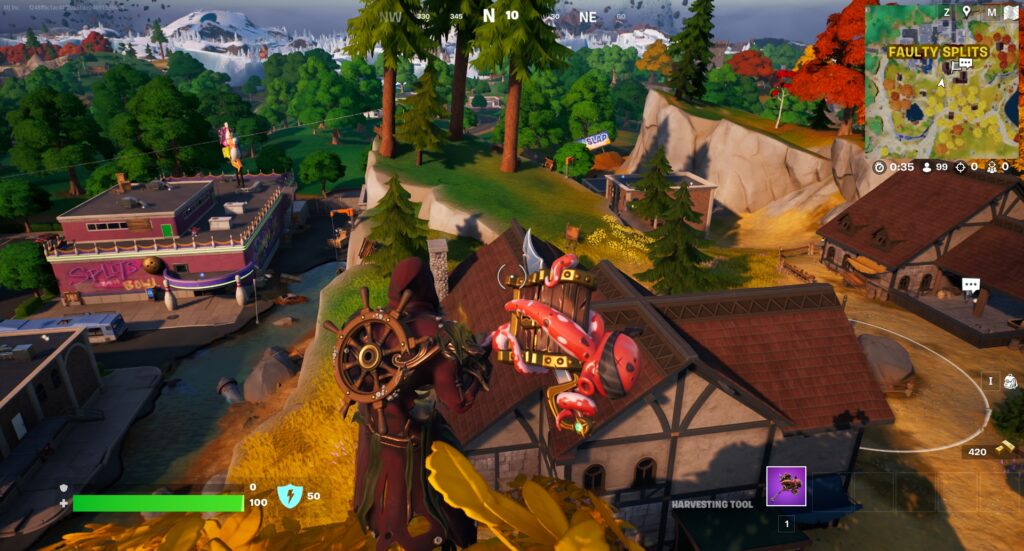 Tilted Towers is one of the most iconic locations in Fortnite. Perhaps even a bit too popular as players tend to get fed up with it, which forces the developers to get rid of it every now and then.
Fortunately, it comes back in some shape or form, and we see revamps of it all the time. The current substitute for now is Faulty Splits, which is one of the best landing spots in Fortnite despite its short size. It has over 50 chests, tons of players land in it every match, and it offers a mixture of wooden houses and an urban environment.
One of the best things about this location in my opinion is its placement on the map. You can easily kill some enemies, gather a bunch of loot, and then leave the place. And all the other notable places on the map will be right in your way. It's neither in the middle, nor too isolated.
Personally speaking, I do think it's an inferior spot to Tilted Towers. There's just something really satisfying about landing on a tower and then fighting your way down to it. But for what it's worth, this substitute will keep you busy for a while.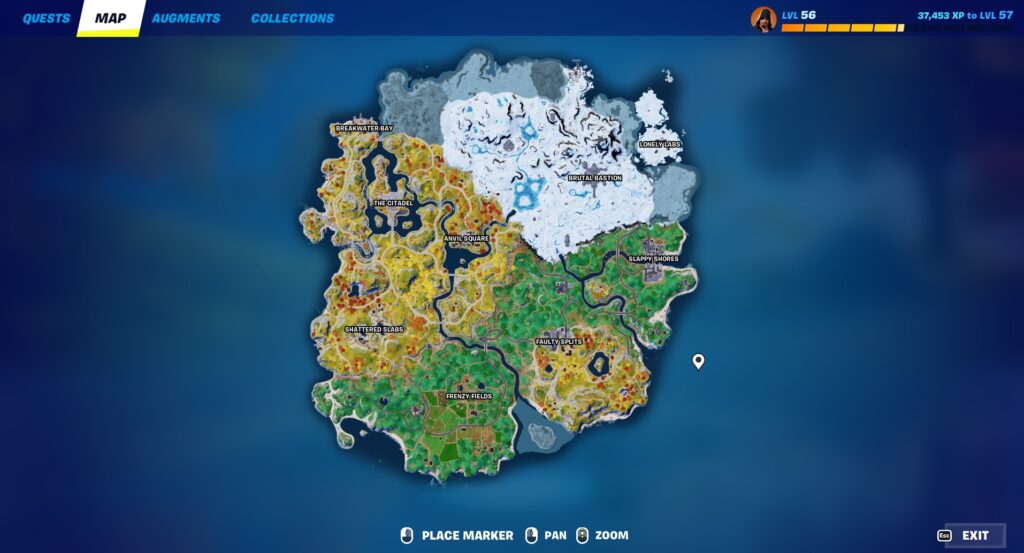 These are the best landing spots of Fortnite in Chapter 4, Season 1 of the game. Keep in mind that this list is built upon the personal experiences of us and the game's community. It's not objective or based on a tier list – but we're sure that you'll find our recommendations useful, nonetheless.
No matter what your preferences are, we've covered it all. The best landing spots in Fortnite in terms of slow action, quick action, loot, boss fights, and a lot more.
While you're still here, check also: