Find all you need to know about Twisted Wonderland characters with unique qualities and amazing roles.
An anime-based RPG is called Disney Twisted Wonderland. It contains a sizable cast of characters, and each of them has unique abilities and traits, just like any other RPG game. Disney's Twisted Wonderland video game takes the Disney classics that were first shown to gamers throughout their infancy and turns them entirely 180 degrees.
There are so many Twisted Wonderland characters, players may want to know every single detail. In our guide, we are going to discuss the Twisted Wonderland characters.
1. Riddle Rosehearts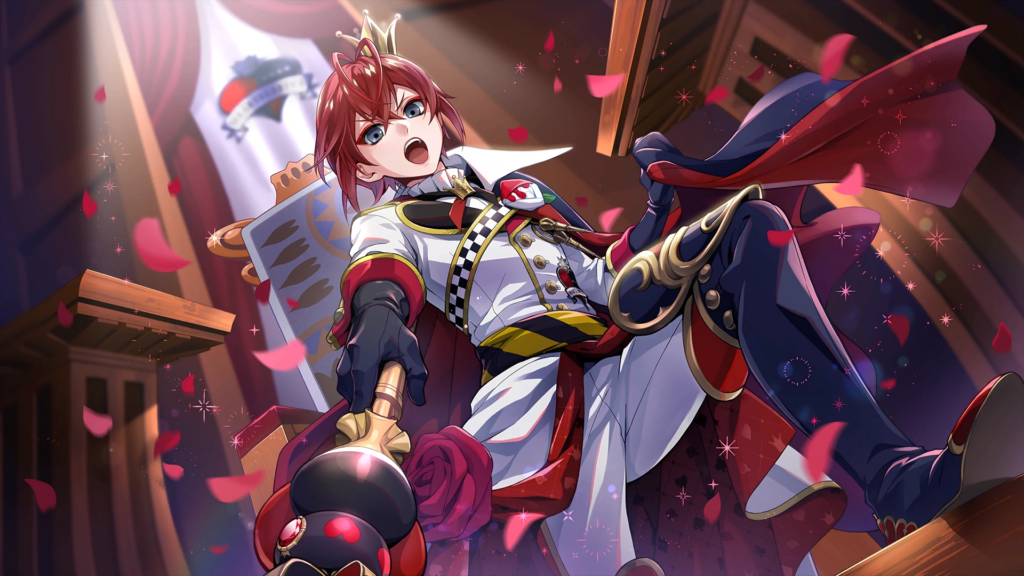 Age: 17
Birthday: 24th August
Height: 160cm
Original Homeland: Queendom of Roses
Riddle Rosehearts is the first student we have. He is currently 17 years old, making him a Virgo, and his birthday is marked on August 24th.
He has a reputation for taking his studies very seriously, never deviating from his primary objectives, and abiding by all the rules that the Queen of Hearts established.
His interests include caring for and raising hedgehogs, which he does as a hobby. Strawberry tarts, one of his all-time favorite foods, are readily available.
2. Ace Trappola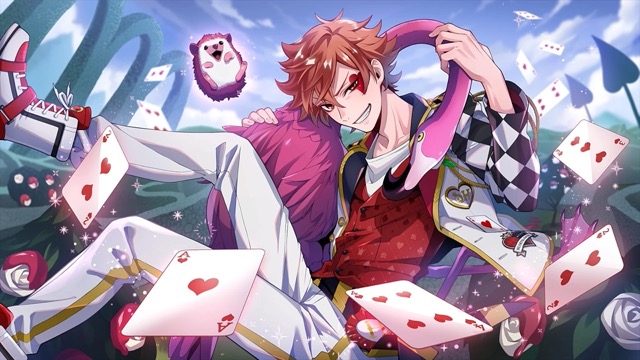 Age: 16
Birthday: 23rd September
Height: 172 cm
Original Homeland: Queendom of Roses
His personality is defined as one that, if he chooses to, can learn things with little to no difficulty and can absorb concepts exceptionally quickly. Although a little bit of a troublemaker, he has a lively demeanor.
He now prefers playing card games as a hobby, which enables him to become proficient in them under any circumstance. His pet peeve must be dithering, and his favorite food is undoubtedly cherry pie. He can't stand the sight of raw oysters either.
3. Trey Clover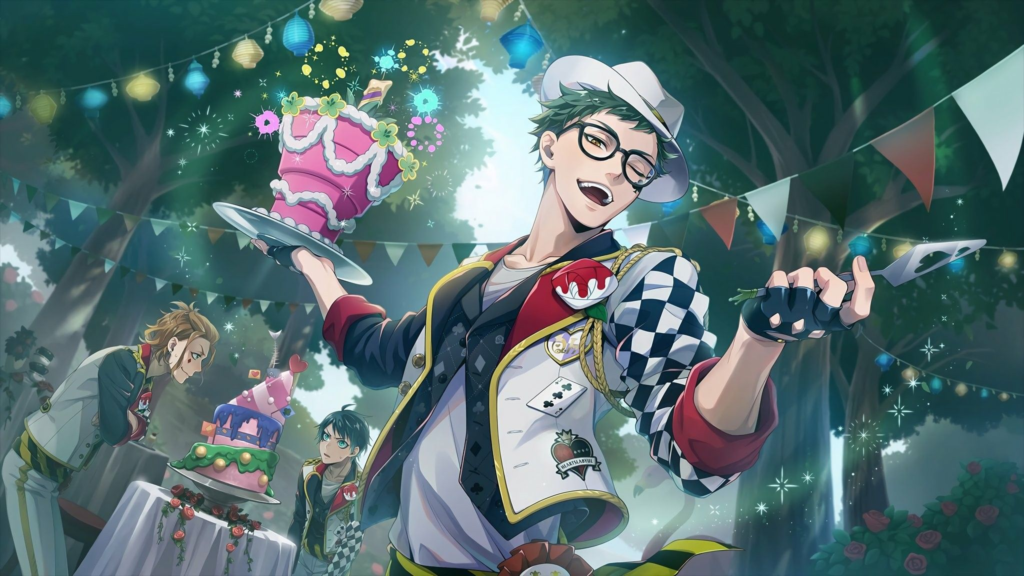 Age: 18
Birthday: 25th October
Height: 181 cm
Original Homeland: Queendom of Roses
He is regarded as the vice house warden of Heartslabyul and as the group's "ultimate father." He can control everyone while also having the ability to cool things down when they become tense.
In terms of his preferences, brushing his teeth till they are pearly white is his odd but enjoyable passion. While he detests the flavor and appearance of mustard, candied violets are undoubtedly his favorite cuisine.
4. Cater Diamond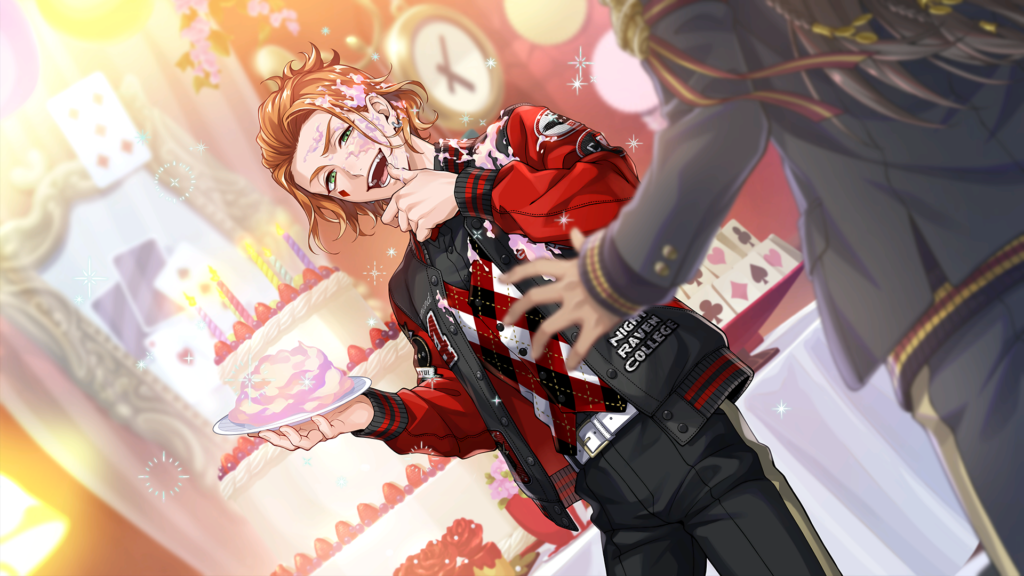 Age: 18
Birthday: 4th February
Height: 176 cm
Original Homeland: Queendom of Roses
His easygoing nature and lack of concern for life's challenges are evident in his personality. He is skilled at mediating arguments amongst people, nevertheless, and is well-versed in all current trends.
His favorite pastimes, according to his preferences, must be going to cafes and just taking in the atmosphere. He also enjoys eating extremely spicy ramen that other people can't handle and despises desserts and sweets.
5. Deuce Spade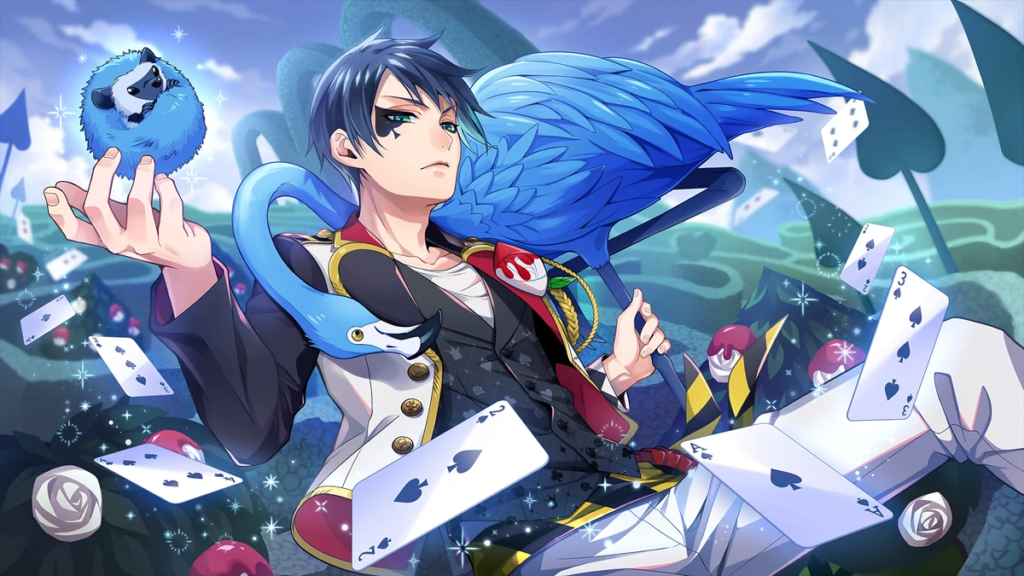 Age: 16
Birthday: 3rd June
Height: 173 cm
Original Homeland: Queendom of Roses
He is noted as a diligent student who aspires to be the most powerful mage in the lands. Although his efforts are evident, his grades are not always satisfactory, and he holds himself to an exceptionally high standard, frequently becoming frustrated with himself if he falls short of his desired grades.
6. Leona Kingscholar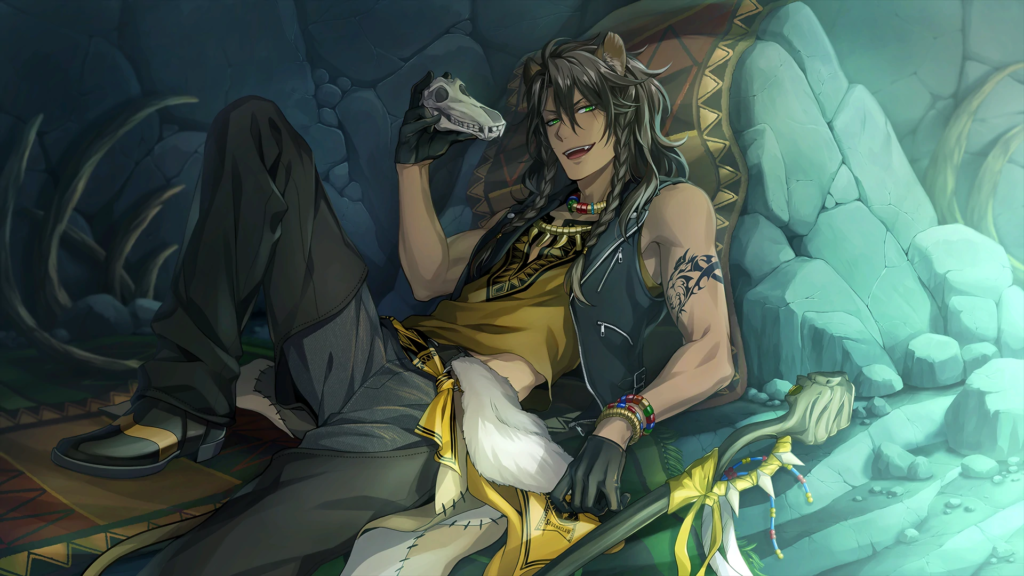 Age: 20
Birthday: 27th July
Height: 185 cm
Original Homeland: Sunset Savanna
He is well-known for being Savanaclaw's house warden and is noted for having a laid-back outlook on life in general. Leona also has a very high sense of self-importance and believes that everyone is practically under him. He speaks to everyone in an authoritarian manner and regards them as inferior.
Also, leona enjoys playing chess because he is good at it, but he despises the prospect of ever having children and the responsibility that comes with caring for them.
7. Jack Howl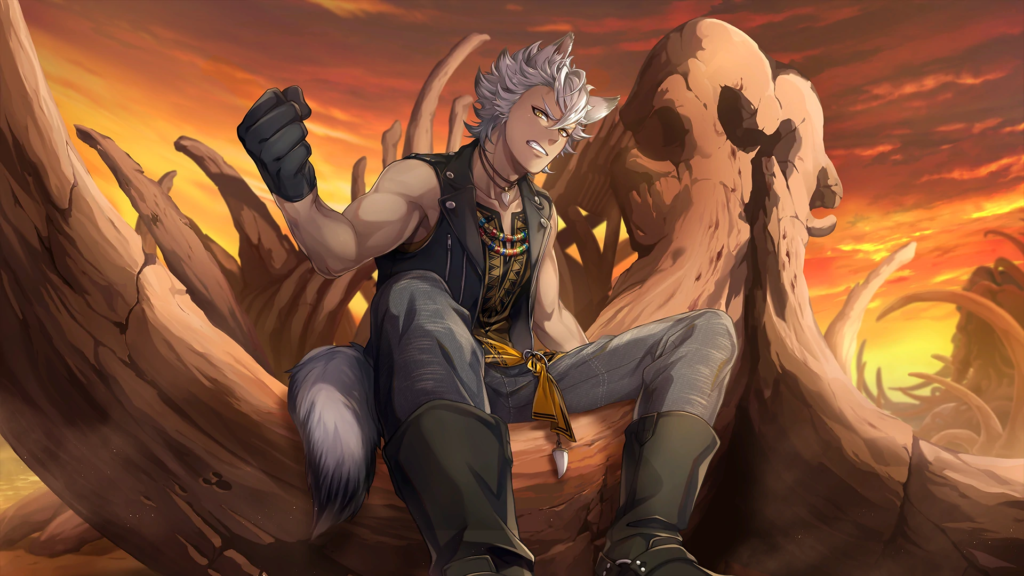 Age: 16
Birthday: 11th October
Height: 192 cm
Original Homeland: Sunset Savanna
Being incredibly organized shows his personality through. He wants to concentrate on his objectives while continuously trying to get better—whether it's his personality or his objectives. Although he dislikes social interaction, he never despises others.
8. Ruggie Bucchi
Age: 17
Birthday: 18th April
Height: 171 cm
Original Homeland: Sunset Savanna
Ruggie is quite unfortunate because he lived in terrible conditions as a child, which drives him to do anything he can to obtain food. He will be primarily in charge of cleaning up after Leona.
He enjoys participating in occupations and working hard in general, but he detests losing and dealing with failures in life. While he enjoys eating doughnuts, he abhors eating bad cuisine.
9. Azul Ashen Grotto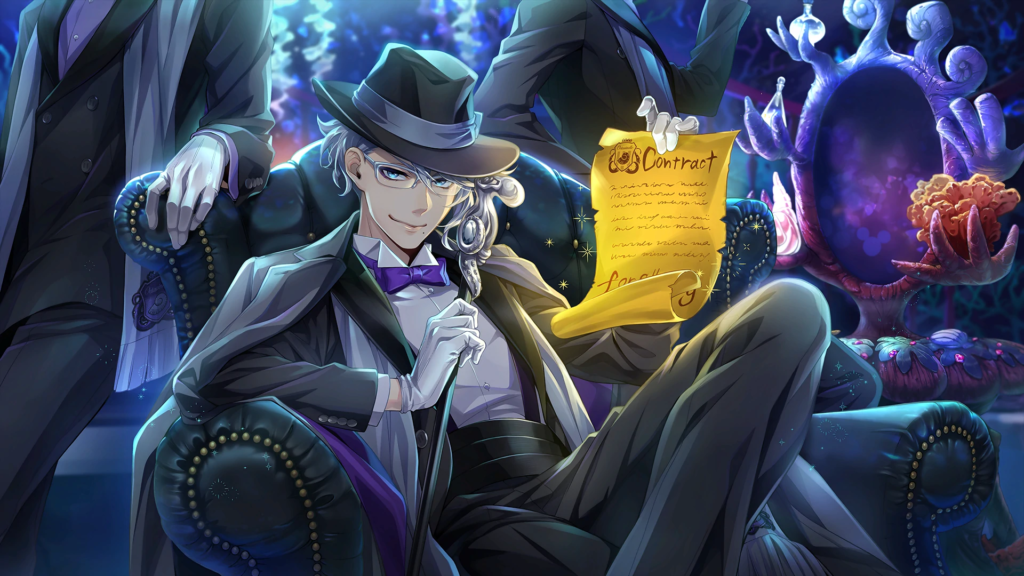 Age: 17
Birthday: 24th February
Height: 176 cm
Appointed to serve as the House warden of Octavinelle, Azul is skilled at gathering information and knows necessary to operate a respectable coffeehouse. But on the face, he may appear to be innocent.
10. Floyd Leech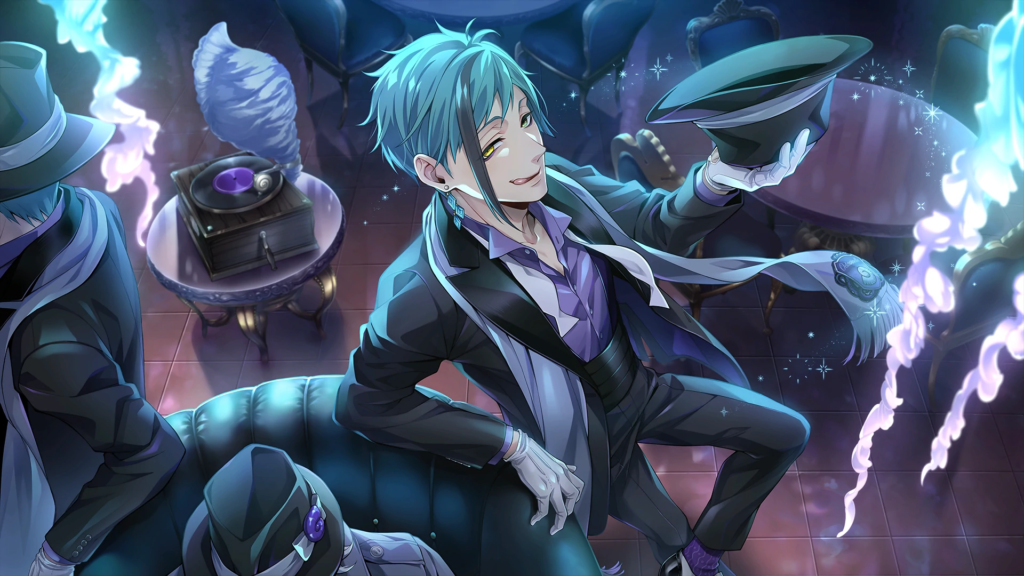 Age: 17
Birthday: 5th November
Height: 191 cm
Floyd is notoriously difficult to predict because of his very gruff attitude and uncanny ability to shift moods.
No matter where he is or when dancing to the fullest must be his favorite hobby because he hates to be restrained in any way. Shiitake mushrooms are his least favorite food, and he also loves eating takoyaki.
11. Jade Leech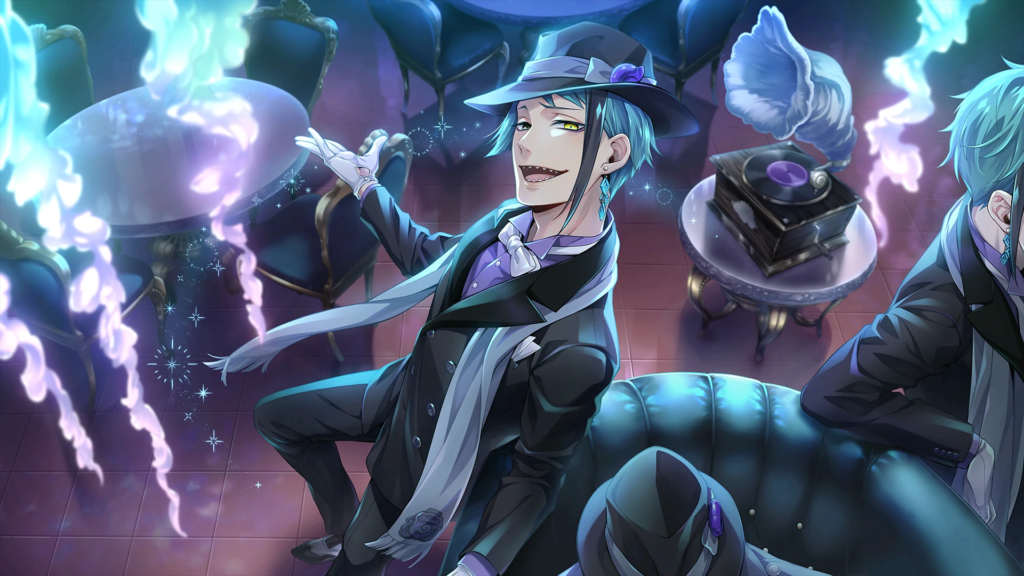 Age: 17
Birthday: 5th November
Height: 190 cm
Jade leech is the twin brother of Floyd leech. He treats everyone with respect, is chosen as the vice house warden of the Octavinelle dorms, and has a drastically different attitude than his brother.
He enjoys building and maintaining terrariums and enjoys eating octopus carpaccio but detests conger eel.
12. Jamil Viper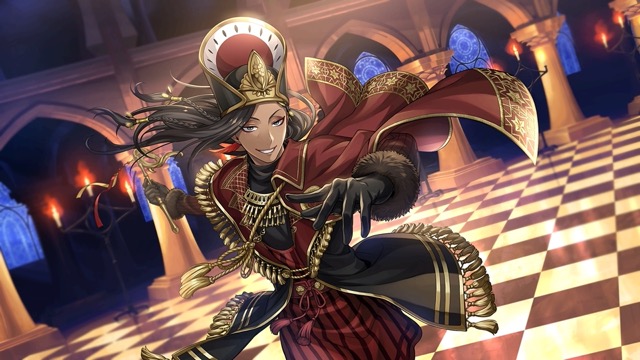 Age: 17
Birthday: 12th September
Height: 175 cm
Jamil, who will be chosen to serve as the dorms' vice house warden, grew up helping Kalam's family.
He enjoys breakdancing and practices whenever he has the chance. He also enjoys eating curry, which is his preferred cuisine but despises dates. Additionally, he hates insects.
13. Kalim Al-Asim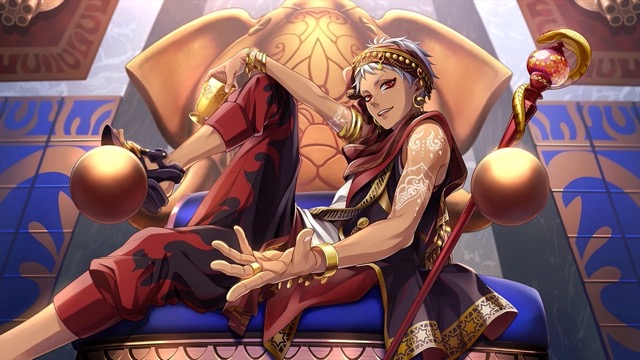 Age: 17
Birthday: 25th June
Height: 168 cm
Despite being incredibly affluent, he has never once flaunted it; instead, he has always been noted for having a lively demeanor and treating Jamil with the utmost respect.
He is an absolute extrovert who enjoys socializing; however, he detests eating or drinking alone. Speaking of which, he enjoys drinking coconut juice but despises curry.
14. Vil Schoenheit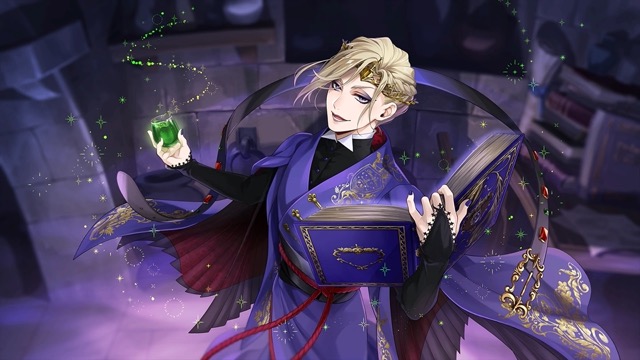 Age: 18
Birthday: 9th April
Height: 183 cm
Original Homeland: Shaftlands
He is very attractive and will do anything to keep looking that way. He is the house warden of the Poem Fiore dorms.
Simple yoga is one of his favorite activities because it doesn't need much effort and sufficiently relaxes him. Despite detesting mayonnaise, he enjoys drinking smoothies that he can put up himself.
15. Epel Felmier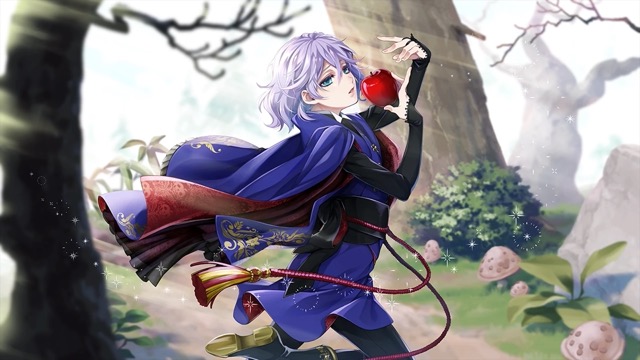 Age: 16
Birthday: 6th June
Height: 156 cm
Original Homeland: Harveston homelands
Epel has a very enigmatic nature, interacts with people infrequently, and tends to remain to himself.
He enjoys taking road trips, but he despises being mistaken for a girl. Moreover, Epel enjoys eating macarons but not apple or pear products.
16. Rook Hunt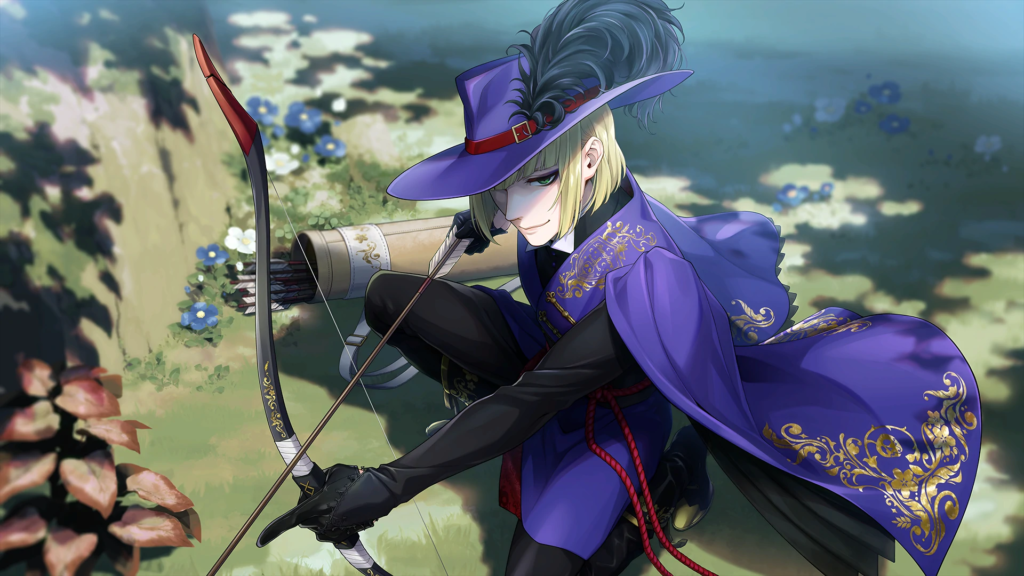 Age: 18
Height: 177 cm
Birthday: December 2nd
He is given the responsibility of serving as Pomefiore's vice house warden, and he looks up to both Epel and Vil because of how attractive they both find him. He also works hard to keep up his good looks.
17. Ortho Shroud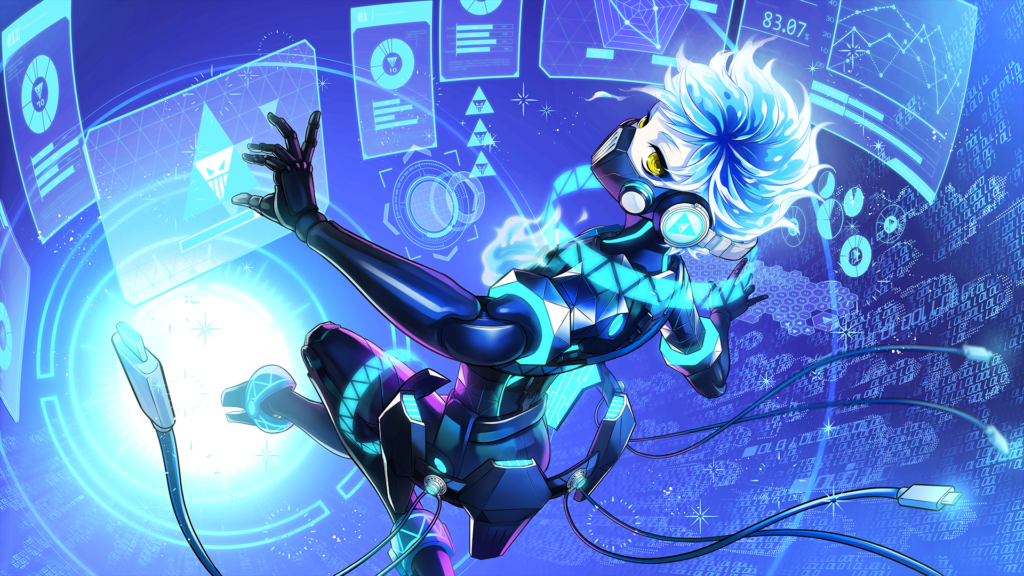 Birthday: 14th August
Height: 148 cm
Shroud, a robot who has no set age because he is a member of the Ignihyde Dorm, will be the first character there. Ortho is very understanding of everything going on around him and is quite kind. But he has a very inquisitive attitude.
He enjoys playing board games of all kinds, but he despises lightning.
18. Idia Shroud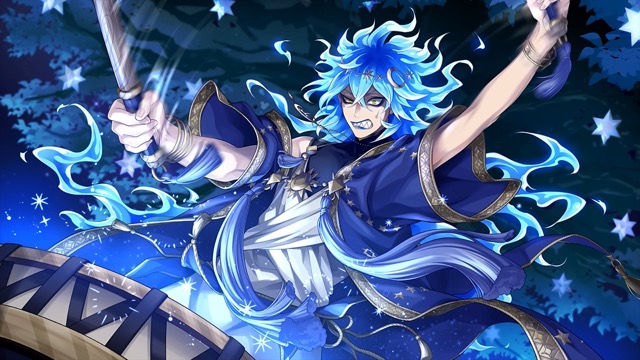 Age: 18
Birthday: 18th December
Height: 183 cm
Idia is the house warden of the Ignihyde dorms, and he is anything but social. He can conceal himself from everything and everyone quite well, only to suddenly show his true self when he begins to interact with a lot of people.
19. Malleus Draconia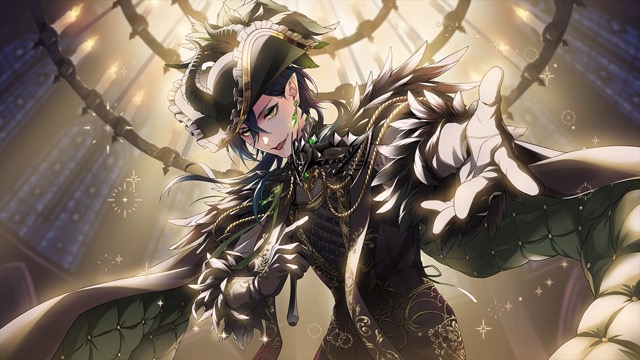 Age: Unknown
Birthday: 18th January
Height: 202 cm
Original Homeland: Briar Valley
He has been chosen to serve as the house warden of the Diasomnia dorms, and everyone knows that he is one of the greatest wizards in existence. People have a tremendous amount of regard for him.
He dislikes engaging with technology and enjoys exploring abandoned and decaying ruins.
20. Sebek Zigvolt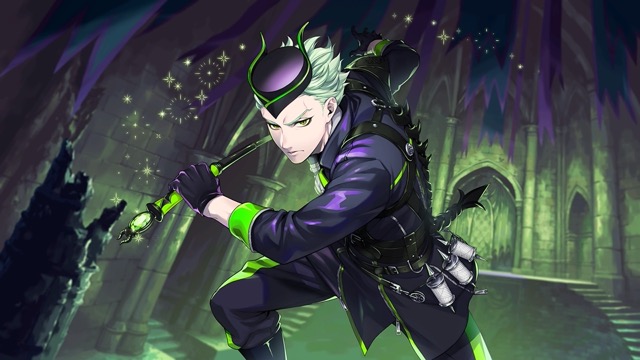 Age: 16
Birthday: 17th March
Height: 188 cm
He has a lot of energy, especially when it comes to his personality. Although he puts a lot of energy into his work, he regrettably doesn't accomplish very much.
He enjoys helping Malleus in any way he can and is a bit of a reader, and he dislikes those who have temper tantrums. He adores salmon carpaccio but abhors plain black coffee.
21. Silver
Age: 17
Birthday: 15th May
Height: 176 cm
Original Homeland: Briar Valley
He has the kind of personality that can handle any situation while maintaining his composure and caring for Malleus. Although he maintains his temper, there are a few occasions when his pompous attempts may cause him to feel a little worn out and drained.
22. Lilia Vanrouge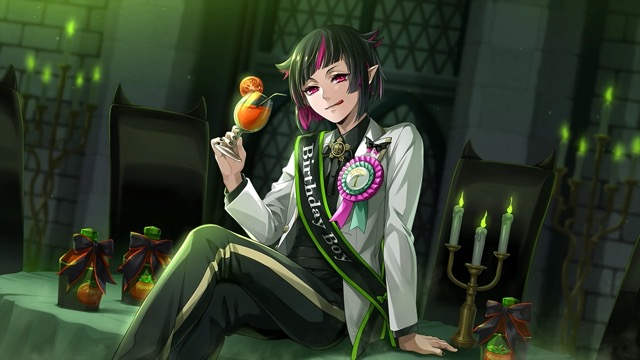 Age: Unknown
Birthday: 1st January
Height: 158 cm
He monitors the care of Malleus as the vice house warden of the Diasomnia dormitories.
His particular preferences include that he enjoys traveling, but only if he is by himself and not with anyone else. He doesn't enjoy looking for items. He likes tomato juice, he dislikes marshmallows and other sweets in general.
Final Words
Here is our guide to twisted wonderland characters. These twisted wonderland characters are the most recognizable and creative characters of the game. We hope our guide assists those players who want to learn more about the twisted wonderful characters.