With tens of millions of players playing the simulation/mini soccer game, Rocket League is in a league of its own. Two teams compete to hit the ball into the opponent's goal and win points in this multiplayer cross-platform game, which is playable on Windows, Mac, PS4, Xbox, and Nintendo Switch.
Rocket League, the popular mash-up of racing and football, takes custom mods a step further. Having new maps available on a site like Steam Workshop adds excitement to the game. Rocket League gamers can experience a variety of rocket league workshop maps and gameplay thanks to the custom maps available in Steam Workshop.
Rocket League Workshop Maps are a great opportunity to interact with the Rocket League community while also exploring the creativity and fun that we all love. In Rocket League, there are a plethora of fantastic rocket league Workshop Maps, all of which were created with love, passion, and a desire to create fantastic community content.
Despite the fact that the game features a variety of maps and arenas to test out and explore, Rocket League fans will be pleased to learn that you can also download and load homemade maps known as Workshop Maps into the game for fun.
We will go through what Workshop Maps are and how to use them in Rocket League on your system in this post.
What are Rocket League Workshop Maps?
These are specially designed rocket league workshop maps that gamers can find in the Steam Workshop. Rocket League Workshop Maps are created using the Unreal 3 UDK engine and are frequently utilized to provide long-time players with fresh and exciting ways to practice their skills.
This feature was introduced to PC gamers in December 2016, and it allows anyone to create and download custom Rocket League maps. Players can create and try out other players' inventions, which is similar to the Track mania series. It is a departure from the traditional enclosed arena model, and it gives the game a new dimension.
Many of the Rocket League workshop maps available operate;
as test zones, including dribbling tasks, obstacle courses, and flying challenges. As a result, the game's boring training mode is no longer relevant. Whether you are seeking to improve your Rocket League abilities or just want to switch things up, this is the game for you.
All Rocket League PC users have access to Rocket League Workshop Maps. Players and experts create obstacle courses and other items to help you master gameplay mechanics. Many people have created wildly interesting new variations on the Rocket League formula, and they are not simply for training.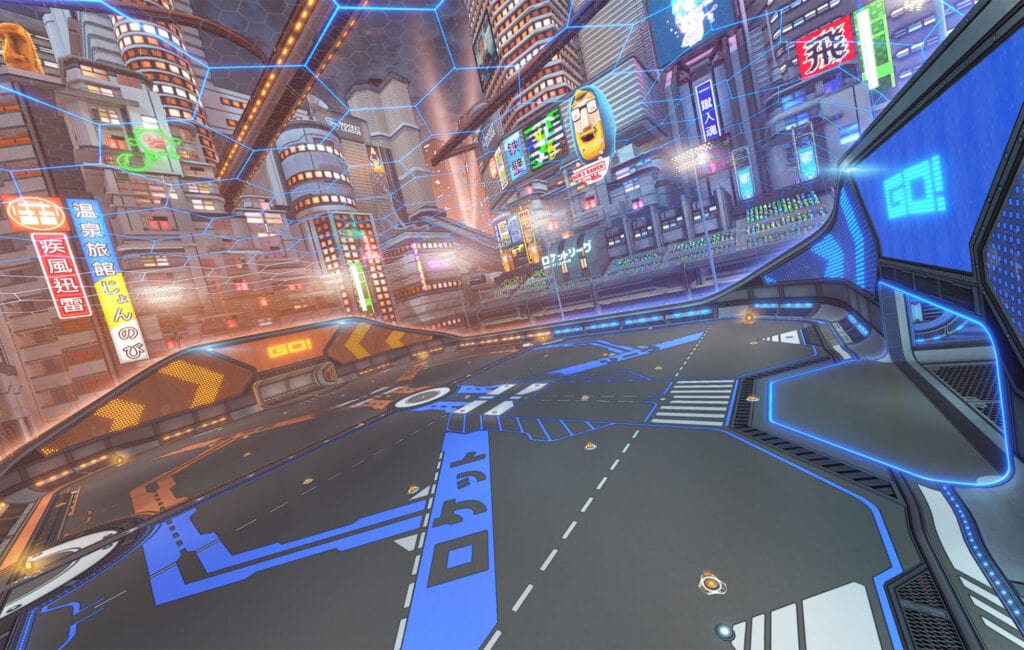 How to Download Rocket League Workshop Maps?
You must have downloaded Rocket League on Steam if you have been playing it on your PC for a while. If that is the case, all you have to do to get Workshop Maps in Rocket League is subscribe to one of the user-created maps on Steam, and all the relevant files will be copied to your Steam/Rocket League folder.
Visit the Rocket League Workshop Maps page on Steam to begin downloading Workshop Maps.
Make sure you are logged in with your Steam credentials before selecting any map you would like to play in Rocket League on your computer.
You may read the map description and settings for any of the maps mentioned on this page by hovering over them.
When you choose a map from the Workshop Maps page, you will be directed to the selected Maps page, where you may see all of the map's data.
Scroll down to the Subscribe button, which should be located inside the map's description box, if you want to download the selected Workshop map.
Your map will be directly downloaded on your computer the next time Steam is accessed after you hit the Subscribe button. The map will be ready to play in Rocket League after it has been downloaded. You can repeat the procedures above to get as many Workshop Maps for Rocket League as you want.
How to select a map in Rocket League?
After you have installed Workshop Maps on your PC via Steam, you can get them in Rocket League.
Launch Rocket League on your PC to play a Workshop Map created by the community.
Select 'Extras' from the game's main menu, then 'Workshop.'
This brings up a list of all the workshop maps that have been downloaded. So all you have to do now is choose the map you want to play and press the play button. Rocket League will now load the map you chose into the game and let you start the game.
Best rocket league workshop maps
It can be difficult to sort through all of the options to determine which are worthwhile. Sure, you can sort by popularity, but who has the time to do that? As a result, we have compiled a list of the best rocket league workshop maps, along with a brief description of each. You can see if they are your cup of tea by listening to them. As a result, we have compiled a list of Rocket League workshop maps.
Lethamary's Giant Rings Map
Lethamyr or Treyven, a YouTube star, and professional Rocket League player, has created an incredibly difficult map for us to play. He is also a Rocket League coach, and as such, he has created strategies to improve players' skills using the workshop map utility. None, though, stands out quite like the gigantic ring's path.
The player's aim in this course is to fly from ring to ring while using their limitless boost resource. A simple concept, but one that is extremely difficult to implement in practice and necessitates a high level of expertise and competence. The rings' angle and direction are continually shifting, pushing the player to adjust and think before acting.
Consequently;
we are simulating some of the game's scenarios. Flight ability and improvisation while in the air are the main abilities learned here. Its stormy mountain aesthetic contributes to all of this. Lightning strikes repeatedly, lighting up the screen, complete with snowmen dispersed throughout.
In addition, each cliff face has obnoxiously big colored lights. In one sleek package, the map combines fun, style, and challenge. The big rings should be your first pick if you want to put your aerial abilities to the test.
Speed Jump Rings 2 by DMC
This rocket league workshop map uses the same formula as Lethamyr's Ring Challenge, but with a twist. This map provides a ring pattern that is less reliant on maintaining height and more flexible in responding to new orientations. The circles, on the other hand, force the player to rapidly move up and down.
Players will have to learn to respond in split seconds in order to get back up in the air after a nose dive to the ground. In addition, the player has unrestricted boost access during this task. As a result, the player may concentrate entirely on their air movement.
The course is also far more intensive, with a shorter runtime but a much higher octane nature. During the dives from great heights, players attain incredible speeds. The art style is also pleasing to the eye. The map features a sunny beach motif with sand beaches, shimmering water effects, stunning blue skies, and well-rendered clouds.
Palm trees and hot air balloons are among the extras. This is a fantastic map that will put your aerial prowess and speed to the test. So, if it is something you would like to improve, this rocket league workshop map is for you.
Yoshi Circuit by MKRL0
Now, instead of focusing on training and strengthening the player, we are going to make a map that is all about having fun and chaos. You have probably heard of Mario Kart if you are involved in gaming culture in any way.
It is a popular game that has been around since the 1980s in various forms. It was the first true kart racer, including power-ups and race-track chaos. So, other than Rocket League, what game would you like to see as a cross-over? MKRL has created a stunning re-imagining of the Yoshi Circuit that stays faithful to the original design. The level of detail is astounding.
The Layout of Yoshi Circuit MKRL0
The layout of the maps remains unchanged. The proposed shortcuts and ramps are also there. The giant Venus flytrap plants are the only thing missing, but we will forgive the game maker because the rest of the game is fantastic. The map is designed to allow participants to race through the circuit in the same way as they would in Mario Kart.
Boost can be found in specific locations throughout the map. To gain an advantage, make it a competition with your opponents. In addition, rumble pickups can be used in place of Mario's power-ups. Overall, it introduces a new type of gameplay to the Rocket League World that has been missing since the game's inception, and it does so in flair.
Yoshi's Circuit is great for those who wish to take a break from their regular routine and enjoy some good old-fashioned racing fun.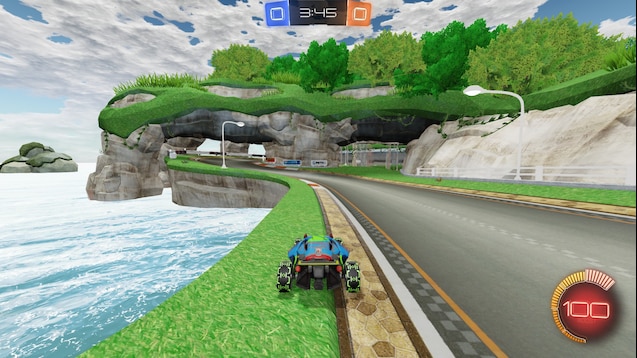 Dribbling Challenge # 2
Returning to a map that focuses on improving the core abilities of the players. The player's ability to dribble is the focus of this map. The player must dribble from the starting line to the finish line while keeping the ball off the ground.
A dark tunnel marks this location. The player moves on to the next region once the ball has been placed in it. It functions as a grading system, with each level becoming increasingly challenging. Curves and slopes are rapidly added to what started as a straight line.
The complexity is then increased by adding moving obstacles. After then, the tunnel begins to move, moving higher up the track. Before you know it, you are jumping great distances while maintaining control of the ball and dodging swinging equipment.
It is an excellent approach to honing a player's dribbling skills. It is a pretty basic art style. Apart from a monochrome palette, a checked start line provides the complete range of colors available.
It is a map where you need to be completely focused, thus any distractions in the background are unnecessary. Give this one a shot if your dribbling has been letting you down in one-on-one situations and needs some fine-tuning.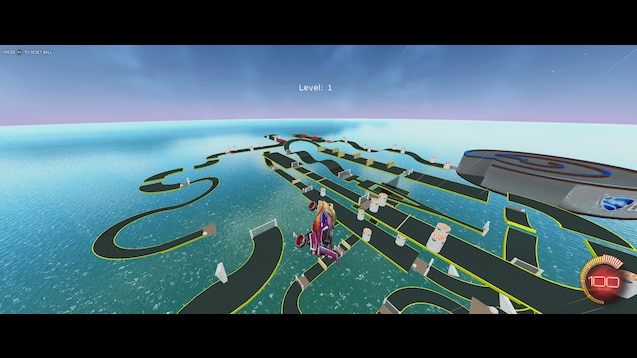 Jet Car Stunts: Rocket League Edition
In the most action-packed way possible, this Rocket League workshop map combines fun and challenges. Jet Car Stunts adds its own level of parkour brilliance to the map. Players will start at the beginning and must just follow the path to its conclusion. Even while it appears to be simple, it is not.
To navigate this map, players will need to have a diverse set of talents. To complete it in a short amount of time, takes precision jumping, aerial skill, great timing, and a lot of boosts. Loops, little ledges and slopes, floating platforms, and gigantic chasms are just a few of the unique challenges on the map.
It is not just expected of the player to be proficient in one facet of Rocket League, but also to be well-rounded and versatile. The art style is modest and straightforward, similar to the previous game. The palette, on the other hand, is a lot brighter and happier.
Plus, there is an overcast sky overhead to fill the space and give you the impression that you are flying through the clouds, increasing the danger of a fall. If you want to broaden your skillset rather than focus on a single skill, this is the way to go. This rocket league workshop map is for you if you want to live out your jet car parkour fantasy in the sky.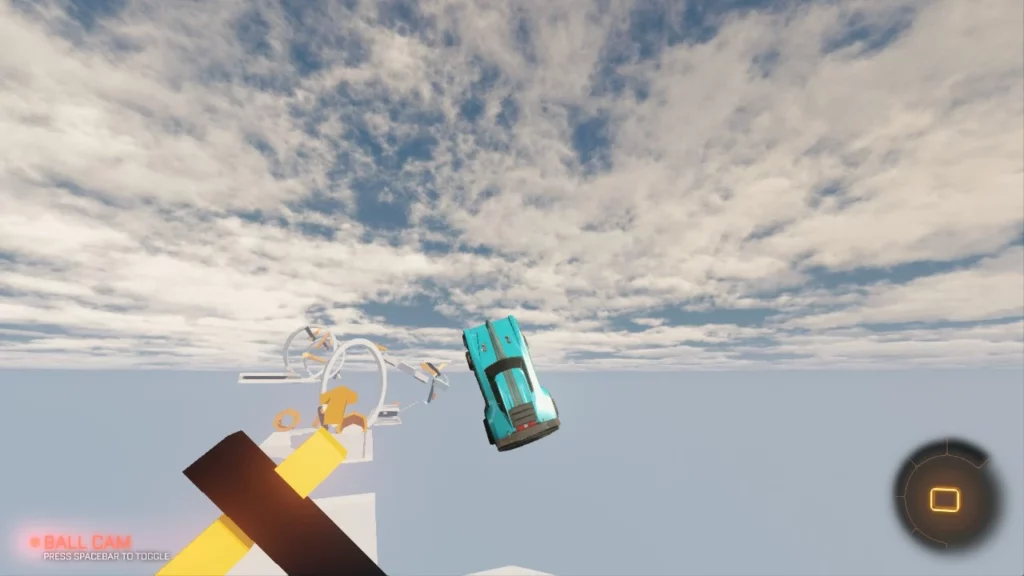 Bottom Line
The Rocket League Workshop maps are a fantastic addition to the Rocket League world. They bring a fresh and varied perspective to a game that is already fantastic. It is really user-friendly. Simply download the map from Steam and play it in-game. Players have a wide range of choices, some of which are even created by professional players. It is a fun-filled library ready to be downloaded to your computer.
Also check: