Video games, for many people, are a perfect way to unwind after a long day. Whether it's at work, at college, or just a bad day in general, taking down some bad guys while saving the world never gets old.
Destiny 2 is one of the best loot shooters ever made and continues to dominate the genre thanks to Bungie's talented team of developers. So, it's no surprise that a lot of players jump on the game when they want to enjoy themselves after getting free from everything else.
Now, the last thing that you need when you're about to have fun is a technical error that will prevent you from playing. And unfortunately, the 'Destiny 2 stuck on initializing' error is one of the worst cases of being held back from enjoying the game. So, how do you fix Destiny 2's stuck on initializing error?
Let's diagnose the game and solve the problem so that you can get back to your shooting & looting in no time!
Destiny 2 Stuck on Initializing Error Solved
The first thing that we need to note here is that this issue used to mainly appear when Activision Blizzard published the game. This forced players to use Battle.net to play the game, and thus caused many players to experience the Destiny 2 stuck on initializing error.
Fortunately, with Bungie self-publishing the game, you can now get it on different places such as the Epic Games Launcher and Steam. This reduced the error, but it is not completely gone yet.
So, let's take a look at how to solve the Destiny 2 stuck on initializing problem in 2023, based on the appropriate platforms that you can get it on now. Every guide regarding Battle.net is now obsolete – so make sure not to waste your time there.
1. Check the Destiny 2 Server & Update Status Page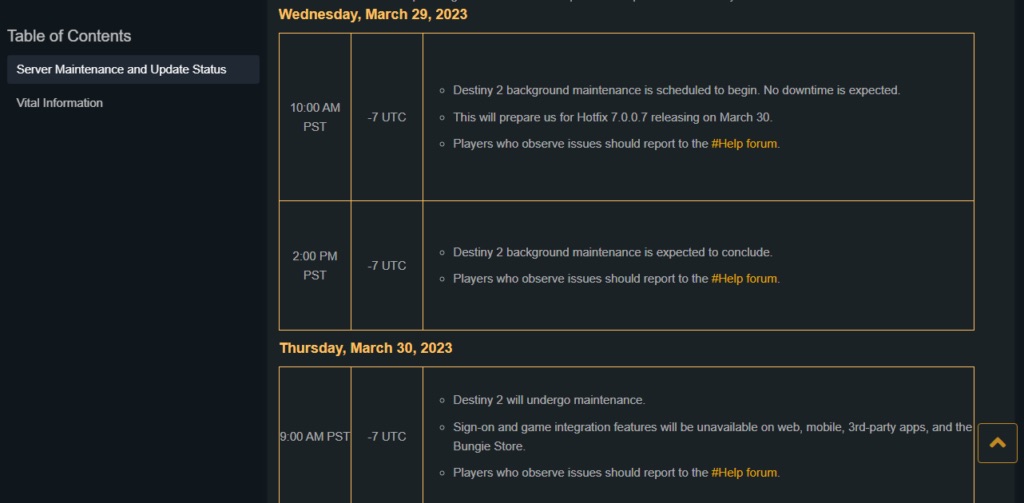 Like with any other online game, the initializing period in Destiny 2 is when the game connects to its servers. So, if Destiny 2 is stuck on initializing for you, the first thing that you should do is to make sure that the game's servers are active.
You can do this by visiting Bungie's official status page for Destiny 2. The developers list all potential outages, periods of maintenance, and upcoming updates. So, using this, you'll always know if Destiny 2 is stuck on initializing due to a server issue or a problem on your end.
If the servers are active and you're still getting this error – try out our next steps.
2. Verify your Destiny 2 game files
It's always a good idea to verify your game because even a tiny corrupt file can break everything. The method to do this varies based on what game client you're using. The ones most commonly used are Steam and Epic Games Launcher, so those are the ones that we'll cover.
For Steam
Head over to your library and find Destiny 2
Then right click on the name and click on 'Properties'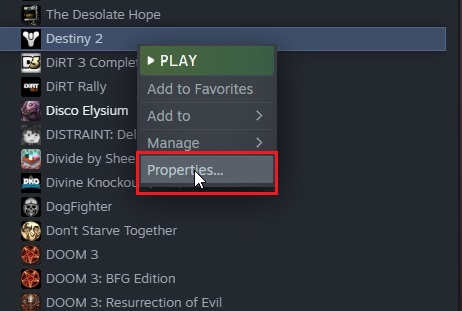 Click on "Local Files" and then "Verify Integrity of Game Files"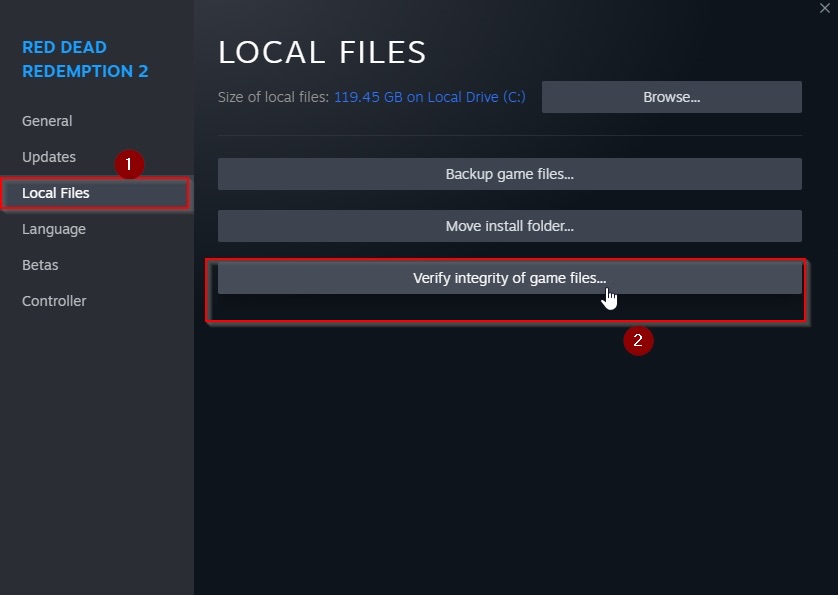 Let Steam do its job. Once everything is done, launch the game and see if that solved the problem. Once it's there, click on the three dots next to its name.
For the Epic Games Launcher
Open your games library and find Destiny 2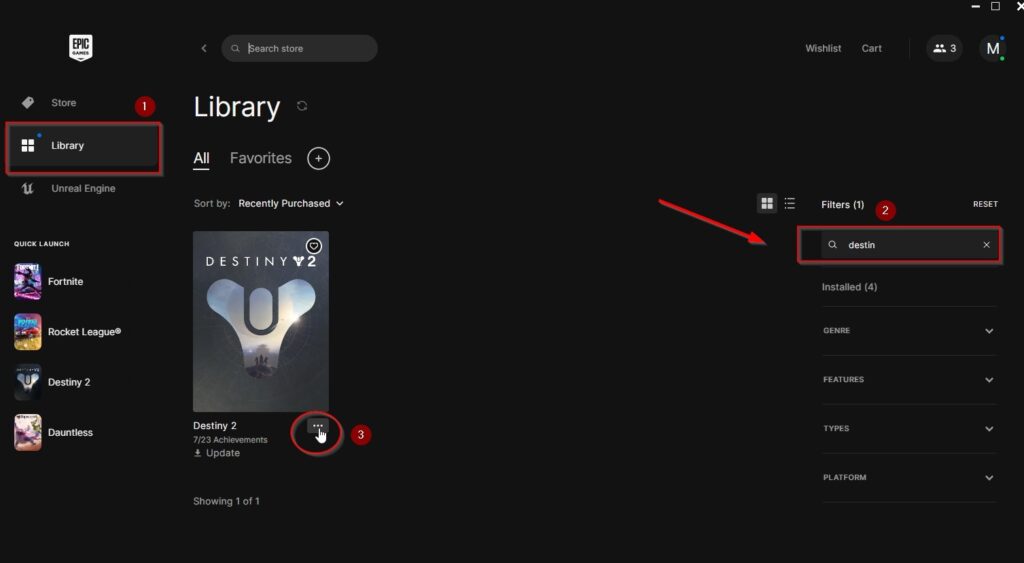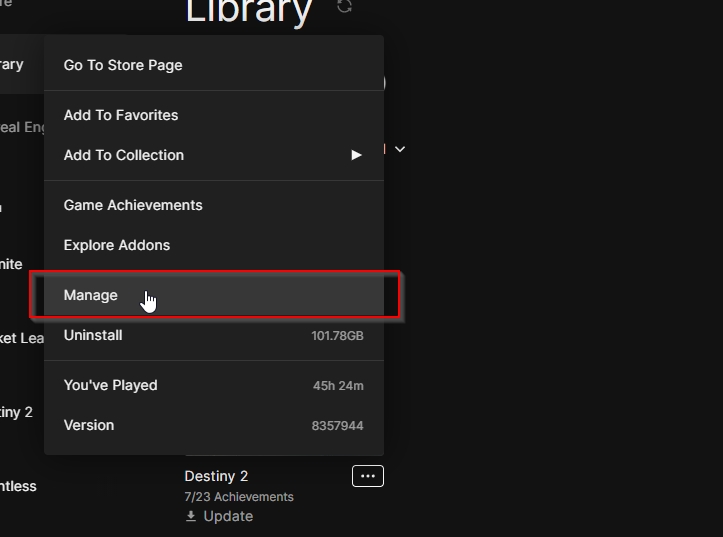 Click on the "Verify" button and let the app do its job. Once it's done, try launching and see if your Destiny 2 stuck on initializing problem is solved.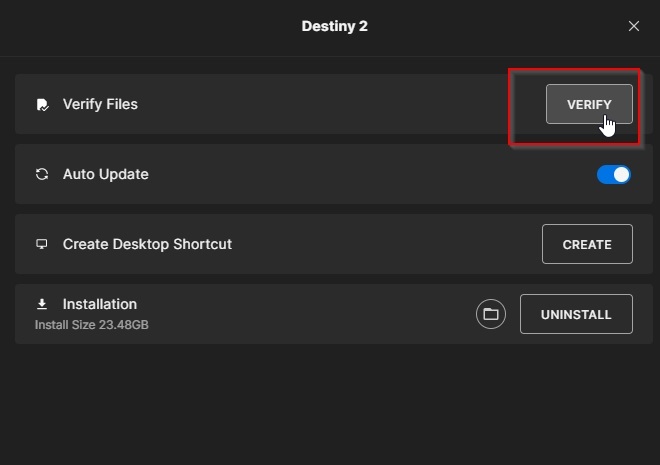 If the issue is still persisting, then try the next methods on our guide.
3. Restart your internet router & PC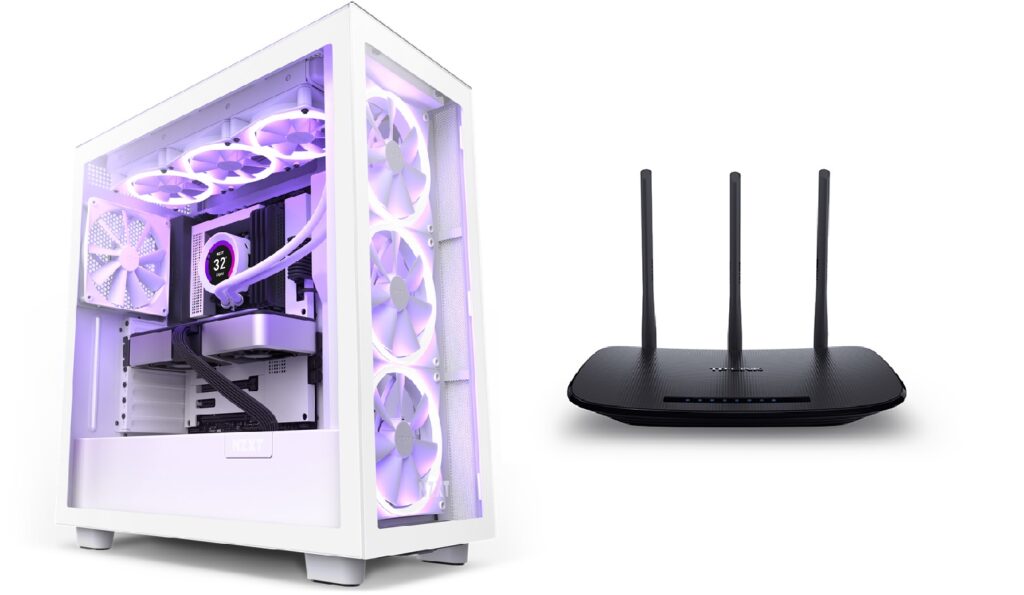 We've said it before, and we'll say it again – turning things on and off is sometimes the right solution.
If your internet router has been on for a couple of days, chances are you can really use a restart. A refreshed internet router can increase browsing speed, fix packet loss, have lower ping, and so on – you get the gist.
So, open the settings of your router with the IP given in its manual. Or just unplug and replug the device manually from its source. In either case, once your connection is back, launch Destiny 2 and see if that solves your problem.
Additionally, it might also be a good idea to restart your computer altogether. A lot of time video games start crashing for no reason. But once you restart your computer – everything begins to work perfectly fine. The reason behind it are boring details like the code of various programs piling up to create a mess.
And last but not least – make sure that there is no extra load on your internet. Stop any downloads that you might have and ask others (if any) to do the same. The same goes for any load on your hard disk too, such as any game setups running in the background.
So, a combination of these things might be the solution you have been looking for.
4. Reinstall Destiny 2 & contact support
If nothing has worked for you, then the last thing to do is to just reinstall the game altogether. A fresh install often solves a lot of problems that you can't find out the solution to. And a lot of players have reported that reinstalling the game solved the Destiny 2 stuck on initializing problem for them.
For Steam
Uninstalling is a very easy task, though it does waste time in redownloading/installing the game. All that you need to do is to head over to the games library, find Destiny to, hover to "Manage" and click on "Uninstall".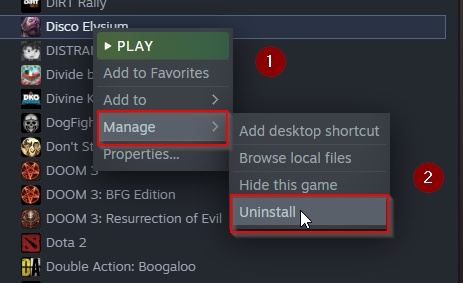 For Epic Games Launcher
Find Destiny 2 in your library
Click on the three dots
Then, click on "Uninstall"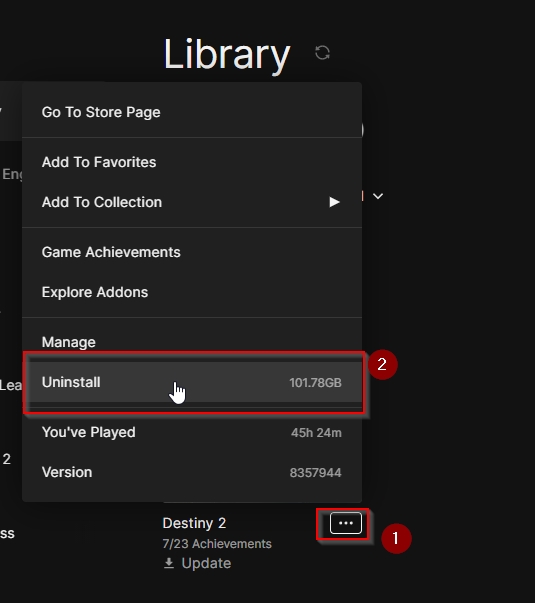 Once the game is uninstalled, simply install it back and see if that fixes your problem. If even reinstalling did not fix the issue, then you can't do anything besides just contacting support. Fortunately, Bungie is quite responsive and tries their best to assist you. So, make sure to give them a message if all else fails.
Conclusion
That's it for our guide on how you can fix Destiny 2's stuck on initializing error. We hope that you found this guide useful and are already playing the game!
Check also: