When buying a computer, we think about every single component that completes our build. But one important thing that we often forget about are speakers, as no good setup is without them. After all, it's important to have a way to hear what you see on your monitor.
Sure, headphones may have taken over and do a great job at letting us enjoy our favorite sounds. But sometimes, you just want to experience songs, movies, and even video games at a distance, with the sound spread out around your room. Not only that, but you also can't enjoy something together with other people on the same screen on headphones. For that, you need good speakers.
Bose is one of the best brands that sell speakers today and have been building their reputation for a while. If you're looking for great speakers for your computer, then this is a name that is worth considering. So, let's complete your setup with the best Bose computer speakers that you can buy right now!
The Top 5 Best Bose Computer Speakers
When purchasing good Bose computer speakers, it's important to keep a few things in mind. The quality of sound, how loud it is, how good the bass frequency is, and other options like Bluetooth connectivity are the main things to consider.
Fortunately, our recommendations of the best Bose computer speakers keep all of these factors in mind.
1. Bose Companion 20 Multimedia Speaker System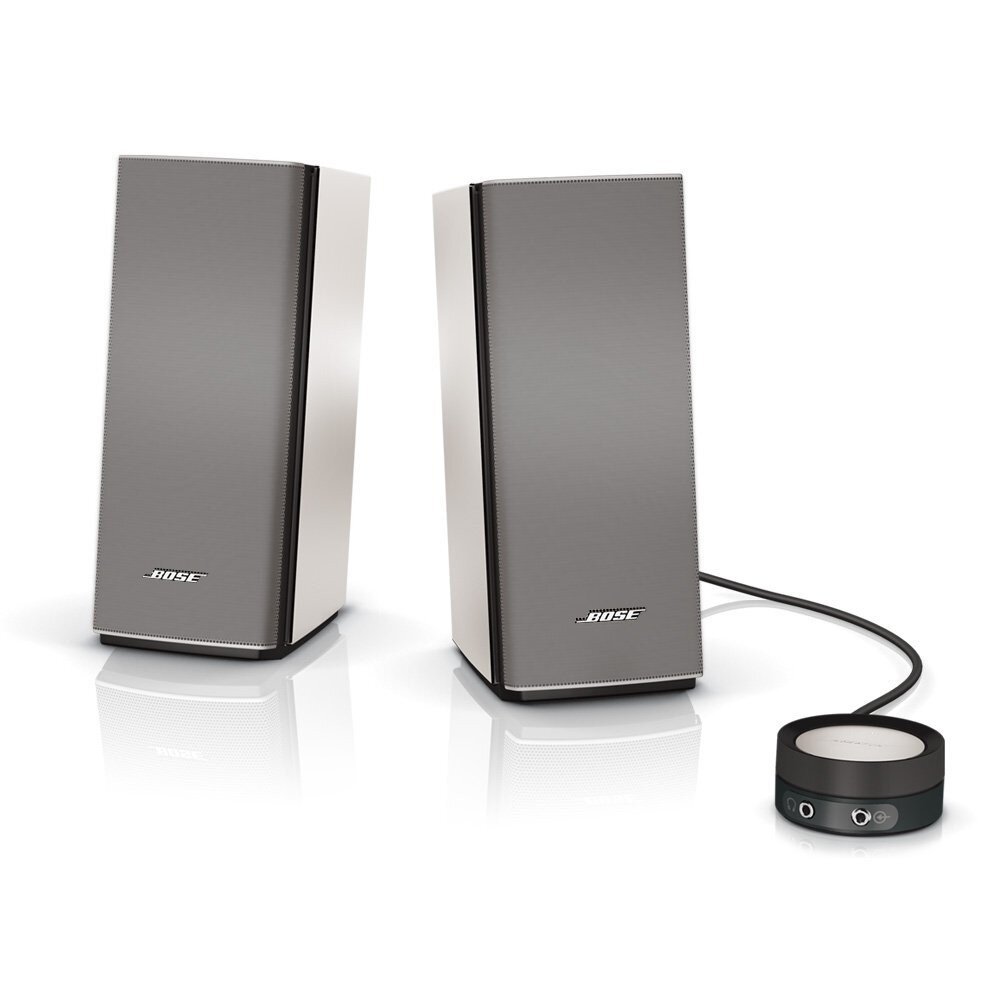 Let's start with essential speakers that are excellent for everyday use. This pair of Bose computer speakers work perfectly with both computers and laptops. And despite the fact that they seem small in size, their sound quality is very good. It uses the Bose TrueSpace technology, so you can use low, mid, and high frequencies for precise sound based on your needs.
Then we have a control pod that you can use for several features. For example, you can adjust volume, mute everything, connect headphones, and add additional audio devices. Normally, you have to walk up to the speakers to do these things – so it helps a lot to have a pod that can be closer to you.
The only con here is that it does not have Bluetooth connectivity, since it's from a specific Bose computer speakers' line. However, their premium-looking design does make up for the shortcomings.
2. Bose Companion 2 Series III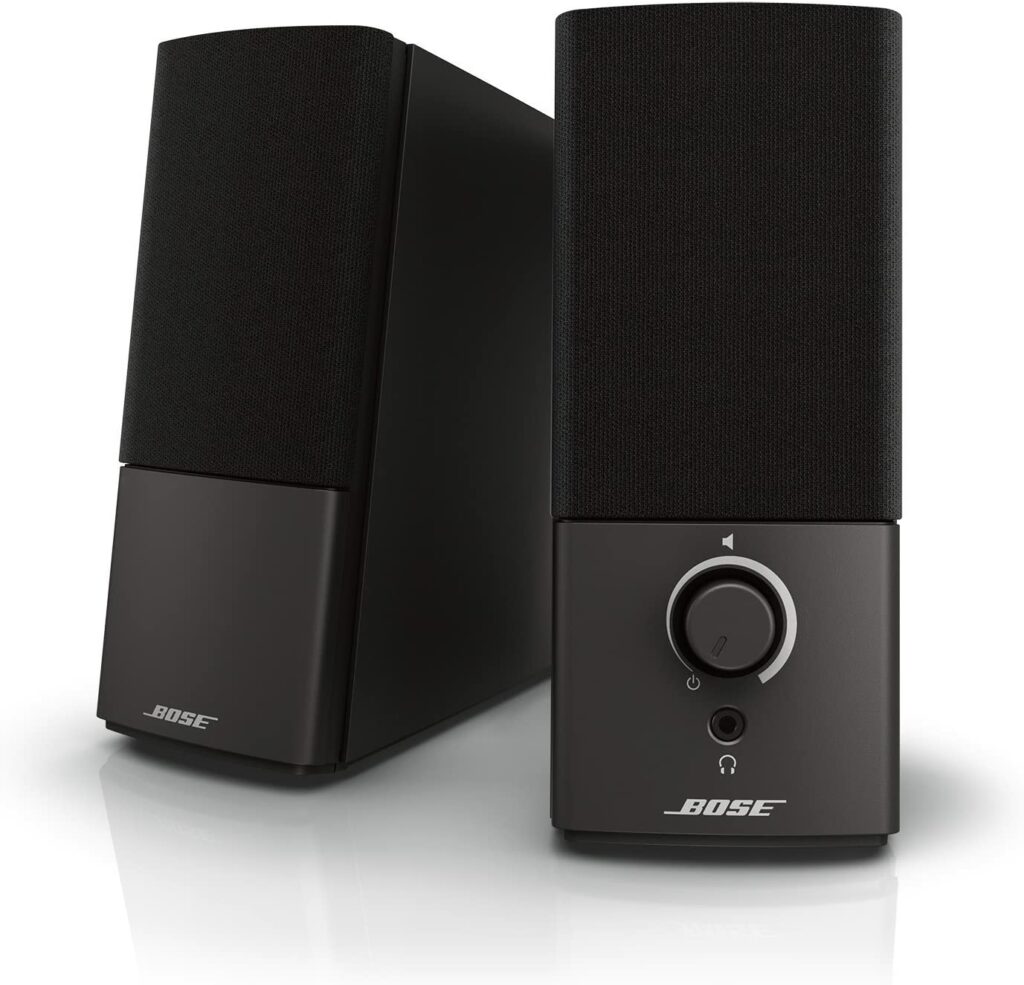 Another pair of convenient Bose computer speakers, this series focuses more on portability. They are so short and easy to place that you can even place them right next to your monitor.
This pair of speakers has amazing sound, which can be louder than you'd expect despite the size. Instead of a pod, the options come right on the speaker this time as you can adjust volume. And insert headphones to save yourself the effort of changing wires manually.
Like the Companion 2 Bose computer speakers, this also does not come with Bluetooth connectivity. However, it has a much smaller price tag which sweetens the pot and makes it a better deal for those on a budget. That – or just smaller desk space. In either case, this is a good option with surprisingly competent bass output.
3. Bose Home Speaker 500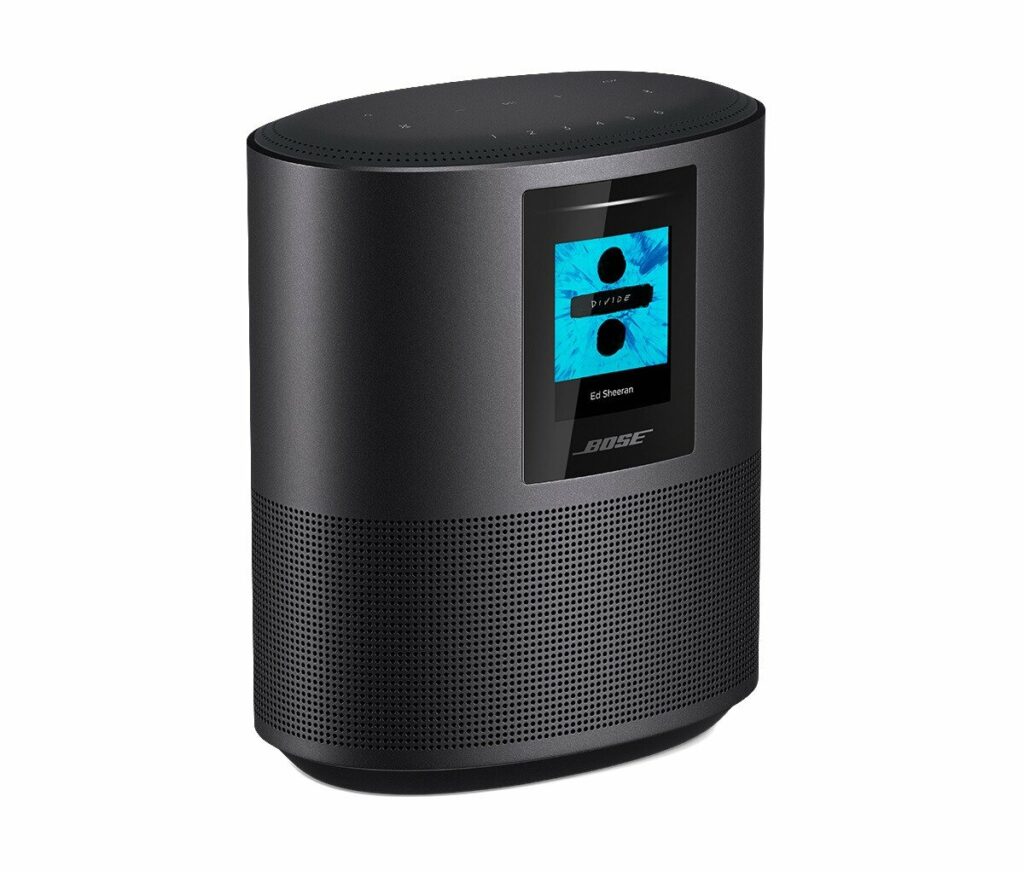 The Bose Home Speaker 500 is for those who want a smart experience. Though you can use this as a typical pair of Bose computer speakers, it's far more than that. First of all, it comes with WiFi, Bluetooth, and 3.5mm connectivity – so you can connect it to everything imaginable. And something you won't expect is here too – a color LCD that displays some information.
Then we have additional features like Alexa which means you'll be getting a free assistant. And it supports several other things like Spotify Connect and AirPlay 2 for Apple devices. And on top of that, it can connect to some other Bose computer speakers too if you wish to expand numbers. It also comes with a battery so you can comfortably use it with a laptop without plugging it in.
It may be a single speaker, but it can create loud sounds and comes with several options such as using different presets and volume control. And if you alternate between using speakers and headphones often – then this is the perfect option for you on this list.
4. Bose Companion 2 Series II Multimedia Speaker System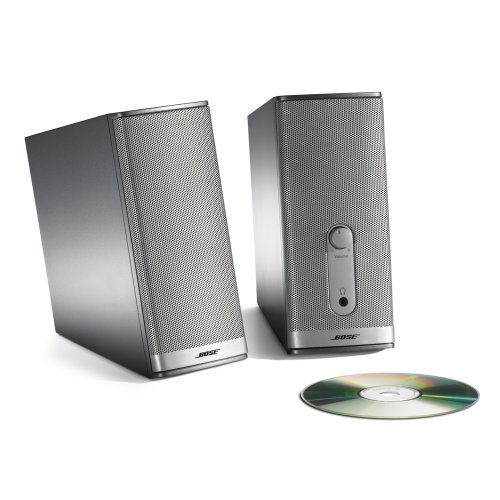 If you want a great pair of Bose computer speakers that come with USB connectivity, then this is the best option for you. They are small and very easy to place on your desk. And they work beautifully with a laptop as well as a PC.
There is no pod, the controls and 3.55mm jack is on the right speaker. But they do come with a pretty good USB slot that help you connect it easily. The sound quality is great and sounds very clear with almost no interference. And like any Bose product, the sound is pretty loud despite the fact that it's small. The options are slim and there are no wireless options – but this is great for a conventional PC setup.
As you might have noticed, they are very similar to the first pair of Bose computer speakers on this list but are cheaper and are focused on USB connectivity.
5. Bose SoundLink Flex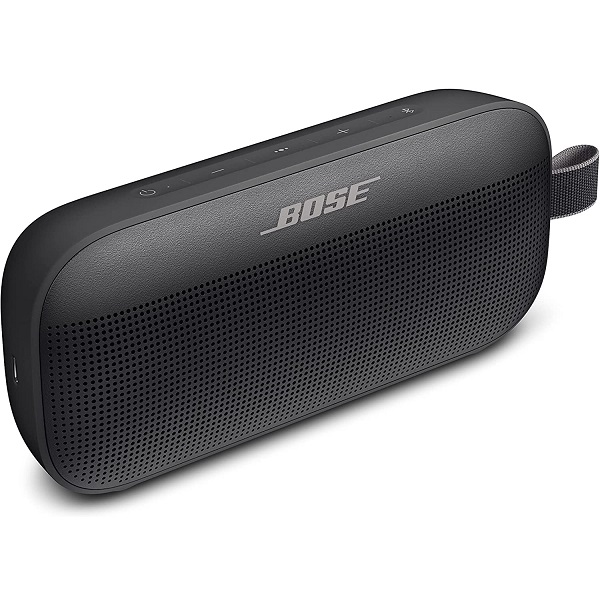 The Bose SoundLink Flex is the perfect balance between Bose computer speakers and a portable all-in-one experience. Though it does support Siri and Google Assistant using your smartphones, being a "smart" product is not the focus of its design.
It comes with stereo sound and pretty decent bass for something that has such a small size. The design is very portable, and you can take it around wherever you want for up to 7 hours with its battery. And of course, with computers you can just keep this speaker paired with a USB cable. And otherwise, it competently uses Bluetooth connectivity. So, if you use a laptop and often take it outside your room – you're pleasantly covered.
One thing that sets Bose SoundLink Flex apart from other Bose computer speakers is that it comes with a built-in microphone. Thus, you can use it like an alternative to headphones altogether as it will help you make casual calls without any additional effort.
Last but not least, these Bose computer speakers are even waterproof. So, if you accidentally spill something on them because you put them too close, you won't have to worry. And the same applies for a little bit of rain falling on them if you took them outside. Your laptop should be the first thing that you run away with, so coming back for the SoundLink Flex next will be without consequence.
It's not what you need if you're looking for conventional speakers. However, if you want portability and support for voice assistants – then these are the best Bose computer speakers for you.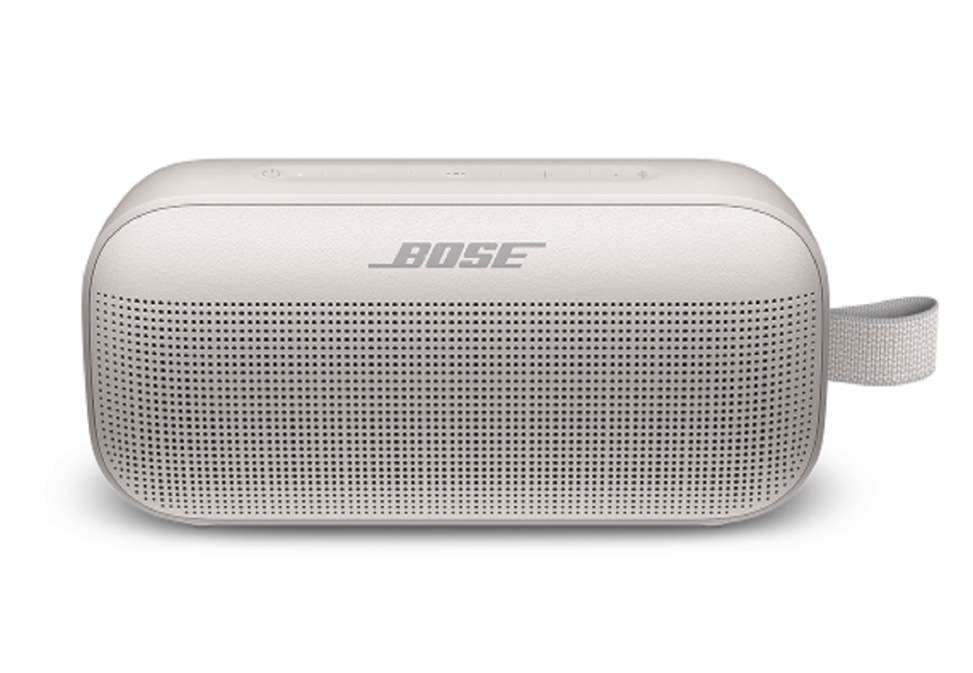 That's it for our guide for the best Bose computer speakers that you can buy in 2022. These options cover sound quality, connectivity options, size, and even convenience of use. We hope that you found the best pair of speakers that are most suitable for your preferences.
And while you're still here, make sure to check out many of our other helpful computer-related guides too!
Check also: