If you're in the market for a gaming headset in 2022, Sennheiser is one of the top brands to look out for. Though they've rebranded under the "EPOS" name due to a de-merger not long ago, their premium audio quality has not suffered any downgrades whatsoever. Though they have many different headsets in their catalogue, the "Game One" model is particularly famous for its price and features.
One of the most notable things about the Sennheiser Game One Gaming Headset is that it's focused on audio purity. Whereas many gaming headsets rely on intense bass to make sounds feel more immersive, the Sennheiser Game One Gaming Headset focuses on balance where all the elements of what you're listening to are individually noticeable.
As reviewers, it's our job to test every aspect of this headset. And of course, comparing it to similar products in the market is an important part of deciding whether it's worth your money too. So, let's take a look at whether Sennheiser Game One Gaming Headset lives up to its hype or not.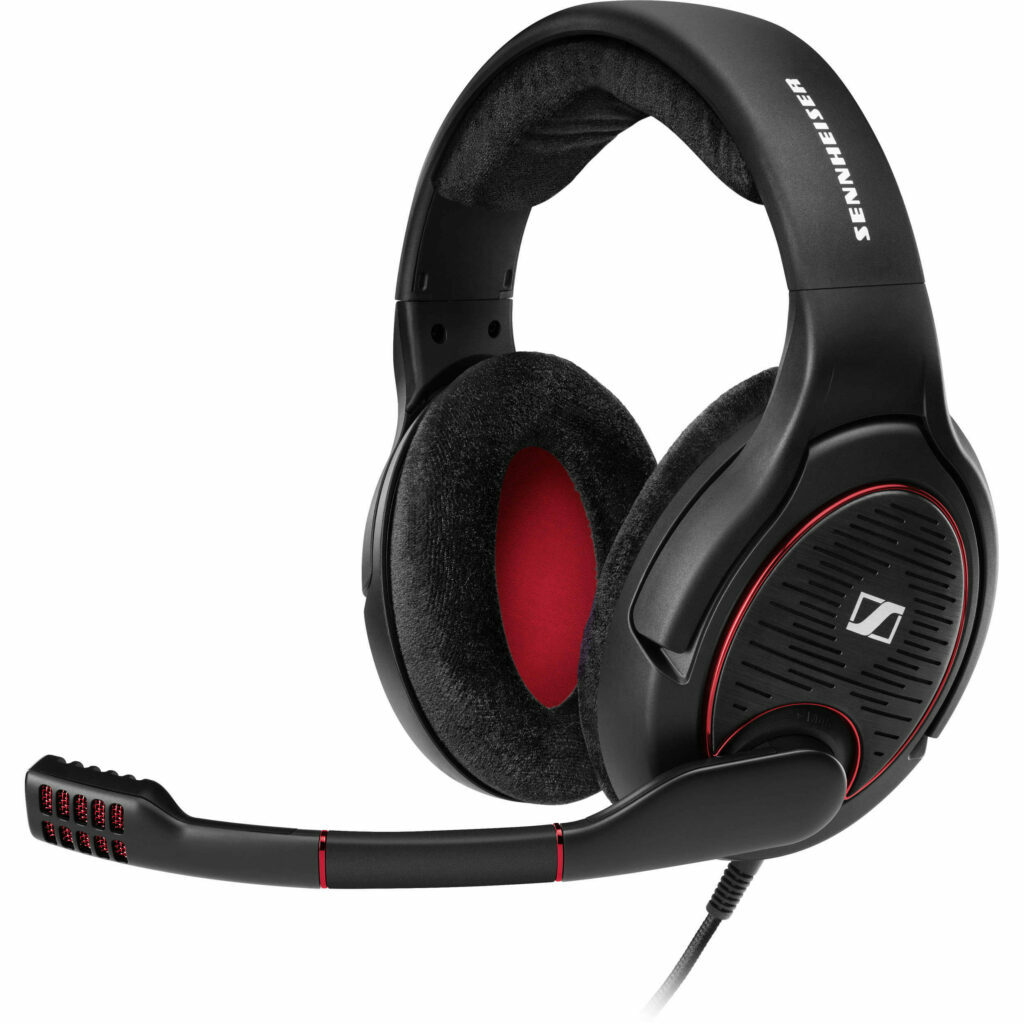 The Features
Let's start off with what the Sennheiser Game One Gaming Headset has to offer as a piece of hardware.
The headphones feature a fully open back design, with a frequency response of 15-28,000 HZ and an impedance of 50 0hms. This means that most modern devices should be able to drive these headphones without issue, though an AMP may improve the sound even further.
The microphone comes with default noise cancelling, which provides a crystal-clear sound quality. As a quick example, it does not even pick up things like your keyboard which is normally very close to your microphone. And on top of that, there are no awkward cut-outs or loss to the overall quality. And of course, since the part that goes on your ears is so beautifully cushioned, you hear noises from the outside world very little yourself too.
In terms of compatibility, the Sennheiser Game One Gaming Headset connects to everything such as computers, smartphones, and laptops. But that's not all, it works really well with gaming consoles too. Such as PlayStation 4, Xbox One, Nintendo Switch, and so on. And of course, it features some basic things such as flip-to-mute and easy volume controls.
In short, this headset has everything that you need from a good gaming product – and more.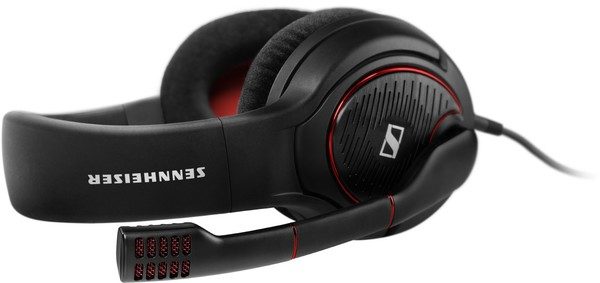 The Performance & Comfort
Let's start with the build of the Sennheiser Game One Gaming Headset. Because no matter how good the sound quality of something is – if it is uncomfortable to wear, there's no point.
The velour headband and ear pads are soft and comfortable. This allows users to wear the headset for hours without discomfort – which is perfect for gamers. The headband is not tight, which provides a snug but not constricting fit. The sound quality of the Sennheiser Game One Gaming Headset is impressive, and it offers natural and clear sound. As briefly mentioned before, it's not bass-heavy, but this allows for a more balanced soundstage that allows users to hear all elements of a song or game. The open back design also contributes to the overall sound quality, providing a more open and expansive soundstage. It's evenly spread and keeps outside noise at bay too.
In addition to its impressive sound, the Sennheiser Game One also features a top-notch microphone. The microphone offers crystal clear sound and has excellent noise cancellation, effectively canceling out background noise without sacrificing sound quality. When so many gaming headsets have noise problems, this is nothing short of a standout feature. Because many other gaming headsets suffer from poor noise cancellation that can affect microphone quality.
One very important thing to note is that on some motherboards, you might experience a buzzing noise in the background for your microphone. This is a problem that people often face with modern-day headsets due to a lack of support. In some cases, your motherboard might not support separate audio and mic wires. And on the other hand, some motherboards don't support a singular wire for both. Thus, you might need a workaround or two but, in the end, you'll enjoy great quality.
The Sennheiser Game One Gaming Headset comes with a split connector, since many believe it is just an updated version of an existing model of theirs that lacked a microphone. So, if that's a dealbreaker for you, you might have to sadly skip this headset. But if you're not exclusive looking for a singular 3.5mm pin or a USB connector – then you'll have a great experience.
All in all, it's an incredibly comfortable and high-quality gaming headset to use. It offers impressive sound and a top-notch microphone, which makes it a great choice for gamers. And the only thing that can hold it back is incompatibility for some.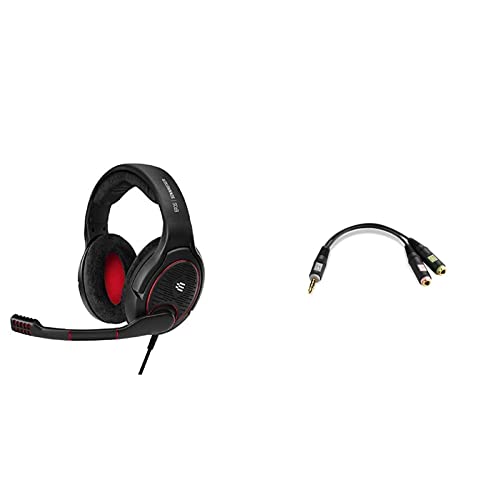 Sennheiser Game One Gaming Headset Price
While comfort and quality are very important, there is one more thing that matters. That thing is the price, because being able to afford the product is something that determines whether you'd buy it or not.
The current price of the Sennheiser Game One Gaming Headset Price is $100.95 dollars. This is a discounted price, as without sales it normally stands at $112.00 dollars.
Of course, this is not the cheapest that you can find a gaming headset for. However, EPOS | Sennheiser is a trusted brand that has a long history of releasing great products. And as we've mentioned in our review, the Sennheiser Game One Gaming Headset is a particularly good option for gamers.
Conclusion
The Sennheiser Game One Gaming Headset is a worthy choice for gamers who love pure sound and clear microphones. When compared to other high-end headsets in the market, it is not only as good as some of the best – but it even surpasses much of its competition.
Of course, it's not a studio-grade headset as they cost a lot more. And are optimized for many other things, not just gaming and songs. However, for gamers, this is a reasonably priced option that can satisfy many audiophiles. It really helps that it's like a microphone variant to one of Sennheiser's best headsets. So, you're getting an improvement in more ways than one.
If you're not in need of a singular pin or a USB connector, then there is no other reason to miss out on the Sennheiser Game One Gaming Headset.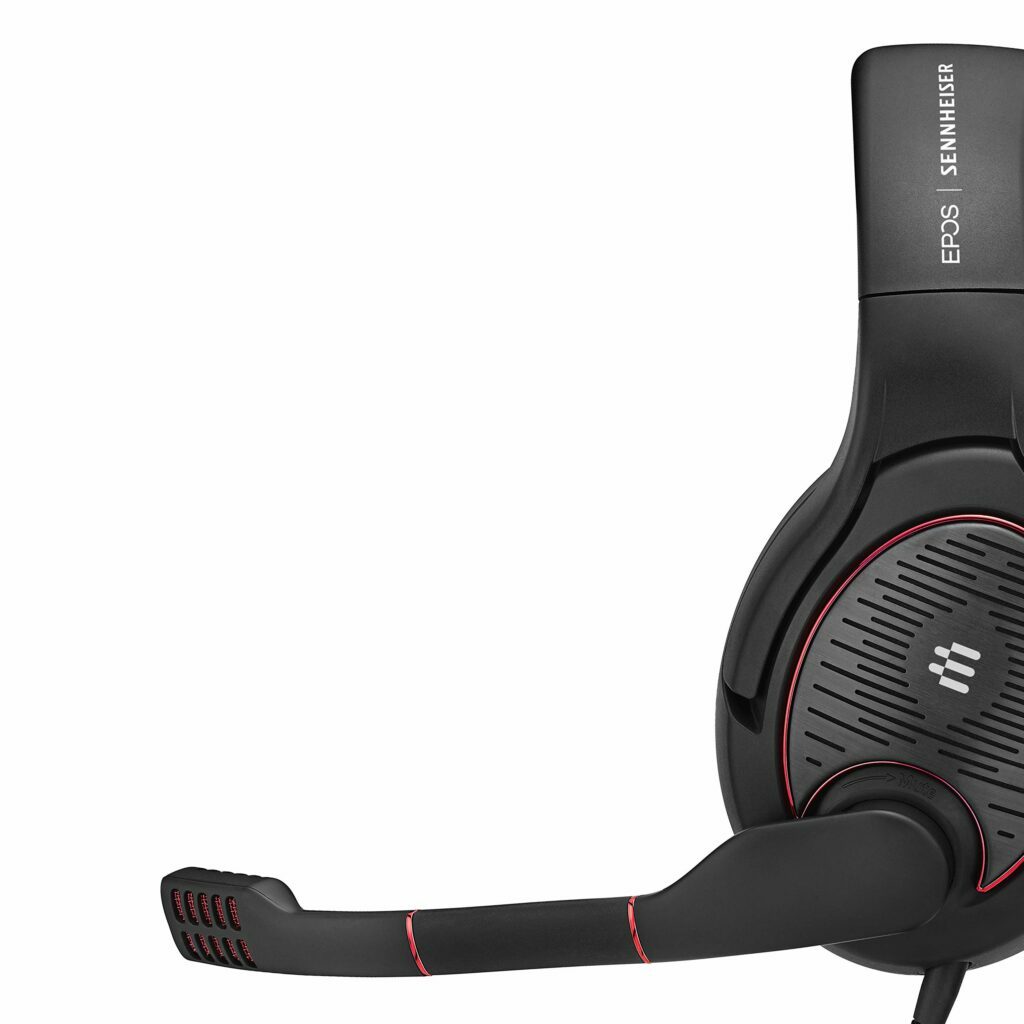 We hope that you found this review helpful in your decision of buying a great gaming headset.
Check also: