The Call of Duty franchise has been one of the biggest names in the first-person shooter genre ever since the first two games came out. But the thing that the franchise is best known for aside from being a war shooter, are the Call of Duty zombies maps.
Ever since Call of Duty: World At War came out, it has become a staple for the franchise to include a zombies game mode. With over 60 maps as of 2022, players have been able to slay zombies in many different settings. Such as Germany, London, and even the Pentagon.
It gets hard to pick favorites when there are so many to choose from, spread across different games. But we've made a list of the 5 best Call of Duty zombies maps that we had a blast playing!
Let's jump into the list.
Best Call of Duty Zombies Maps
There are several factors to take in account when it comes to determining the quality of a map. It should be designed in a way that it's fun to play in, it should look good, and the placement of items/shops should neither be overdone and nor too little.
And of course, nostalgia is a valid factor too. Because if the fans had fun for hundreds of hours in a certain map, it surely deserves praise.
5. Call of the Dead – Black Ops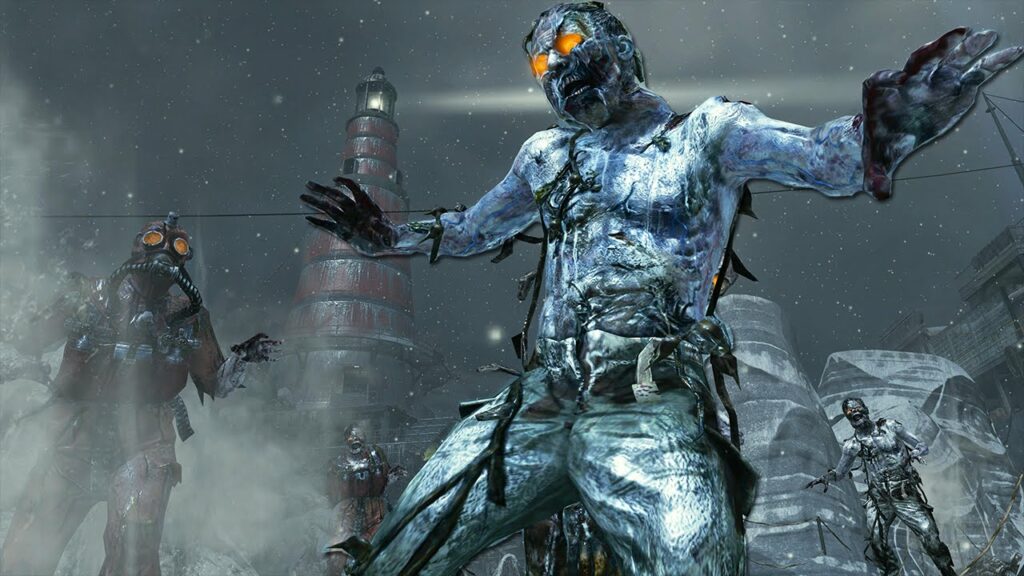 Call of the Dead is the map that kicked off the tradition of including a celebrity cast. Actors like Danny Trejo gave their voice for characters, which was refreshing. And even the legend George Romero voiced a boss in the map, which is an honor for any Doom fan to experience.
It takes place in Siberia, so we get a bit of snow to mix things up. And its level design is pretty fun to navigate, and can become a challenge to survive in if you're not careful.
It introduced some new weapons too, such as the ridiculous V-R11 that can change zombies into humans. Why? So that other zombies take them as bait.
4. Origins – Black Ops II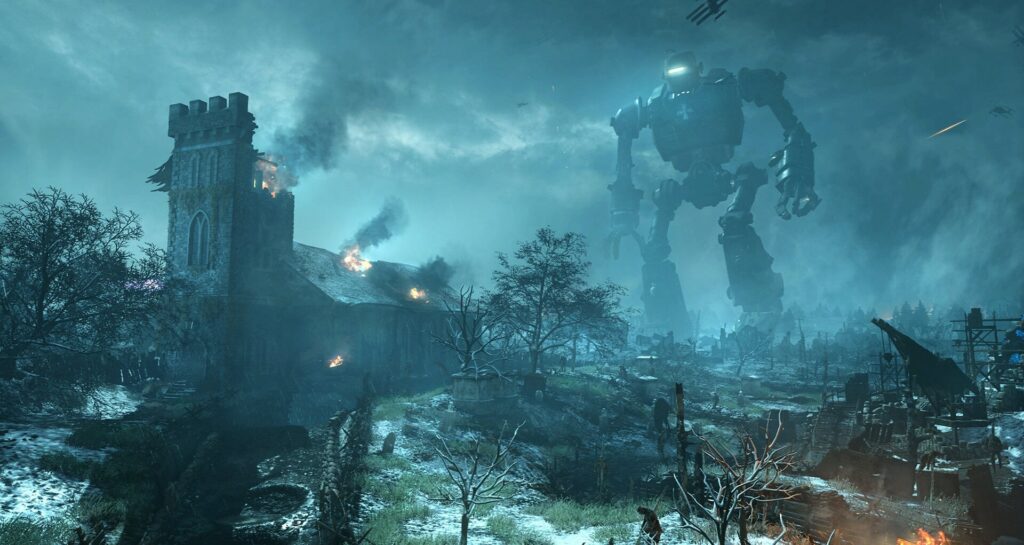 Origins is a map that does not shy away from going all out. It has three giant robots, zombies in mechanized suits with flamethrowers, and a clever level designed that made sure that players were always on the edge of their seats.
It introduced new power-ups such as Zombie Blood and Blood Money. And buildable items are present too which feature the likes of Elemental Staffs and the Zombie Shield.
There's a lot going on in the map and the challenge is what earns it the number four spot on our list.
3. Mob of the Dead – Black Ops II
Mob of the dead is a map that takes place within the Alcatraz Island. You play as four prisoners who have to break out of their cells and survive an onslaught of zombies to escape.
What makes this map so much fun is that it feels confined and tense. And it forces players to find useful items to survive, as just shooting zombies is not enough. With the right strategy, players can scavenge the right resources and fight their way off the island. Which feels like an earned escape after all the effort.
Aside from all of the action and clever level design, the map is also known for its fun easter eggs. And, of course, introducing the Acid Gat Kit.
2. Der Riese – World At War, Black Ops III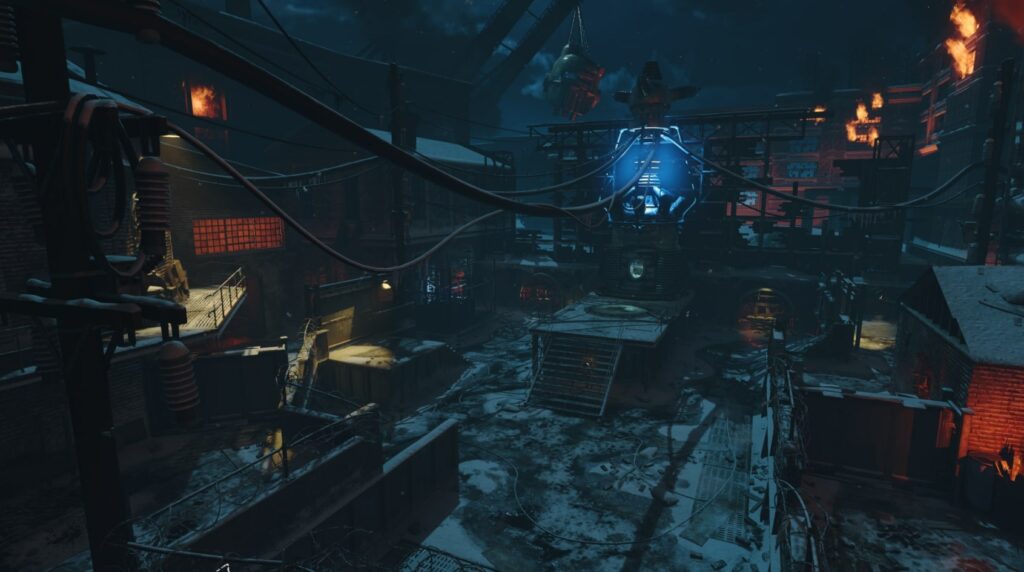 World At War is the game that started off Call of Duty zombie maps. And the Der Riese map from it is considered one of the best in the franchise. It has everything that makes for a good zombie map: teleporters, Pack-A-Punch machines, brain-hungry zombies, and clever level design.
Whether you play the original or the remaster in Black Ops III, it's a no-nonsense map. It's not as unique as the rest, but provides an experience so good that you won't worry about the creativity. Sometimes, some arcade fun is all that you need.
1. Kino der Toten (Cinema of the Dead) – Black Ops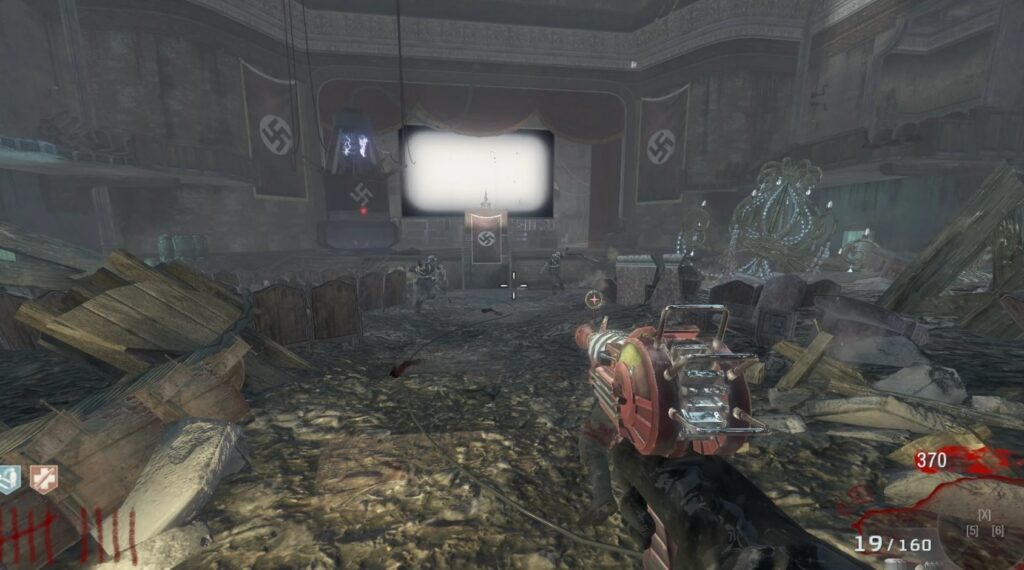 Call of Duty: Black Ops is quite an old game as of today, but ask any fan and chances are that Kino der Toten will be in their top 5.
The reason behind this is that it has a unique cinema-themed setting that sets it apart from everything else. Seeing the venue, walking through the curtains, and unlocking different parts of the cinema – it's something that you normally wouldn't expect from a war game.
And of course, looks aren't the only thing here. This is a very flexible map, which means that players are encouraged to strategize. Since what order the doors open is up to the player, it allows them to redirect zombies in the way that best suits them.
So, it's a map that has a unique atmosphere, amazing gameplay, and lots of re-playability. Are we surprised it's at the top of the best Call of Duty zombie maps?
There are many other maps that deserve a mention, such as Moon, Gorod Krovl, Shadows of Evil, "Five", and more. But these are our top 5 Call of Duty zombie maps and we hope that you love these maps as much as we do.
And if you're new to playing Call of Duty zombie maps, then our recommendations are a good place for you to start!
Check also: