Call of duty Modern Warfare beta pc offers the most comprehensive collection of customization choices ever seen in a Call of Duty PC game. The team's goal is to give each gamer the ability to personalize their gameplay experience. This includes a wide range of graphics options so you may find the ideal mix of graphical fidelity and frame rates, as well as extensive customization so you can control the game precisely how you want.
In today's post, we will go through the minimum hardware requirements for the call of duty modern warfare Beta pc, as well as some of the control and graphical customization options available during the Beta.
Call of Duty Modern Warfare Beta PC Specifications
Minimum Specifications Required:
| | |
| --- | --- |
| OS | Windows 7 64-Bit (SP1) or Windows 10 64-Bit |
| CPU | Intel Core i5 2500k or AMD equivalent |
| RAM | 8 GB RAM |
| Video | Nvidia GeForce GTX 670 2GB / GTX 1650 4GB or AMD Radeon HD 7950 |
| HDD | 45 GB HD space |
| Sound card | DirectX Compatible |
| Network | Broadband Internet connection |
Recommended Specifications:
| | |
| --- | --- |
| OS | Windows 10 64 Bit |
| Video | Nvidia GeForce GTX 970 4GB / GTX 1660 6GB or AMD Radeon R9 390 / AMD RX 580 |
| CPU | Intel Core i7 4770k or AMD equivalent |
| HDD | 45GB HD space |
| RAM | 16 GB RAM |
| Network | Broadband internet connection |
| Soundcard | DirectX Compatible |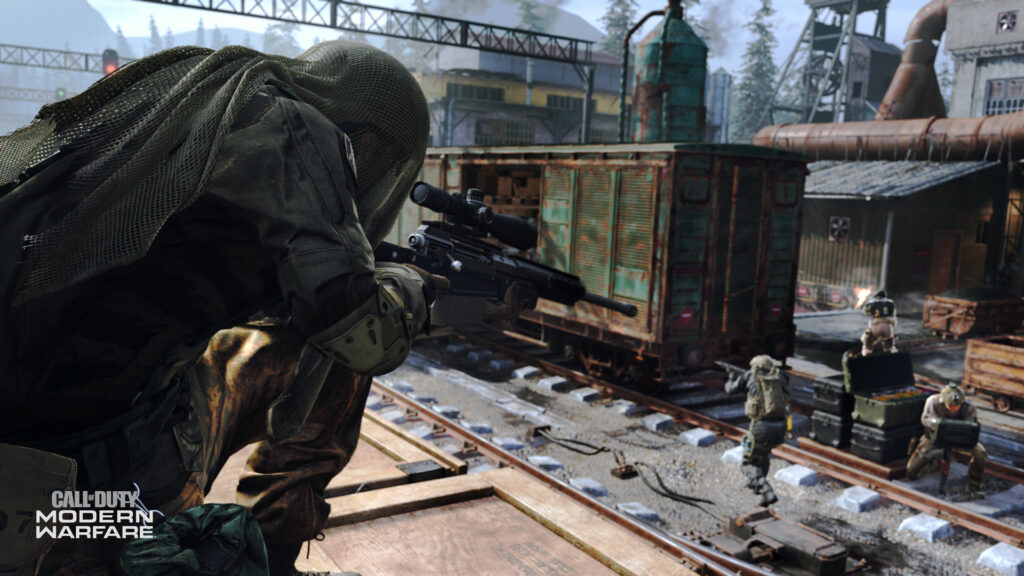 Setting a Range of Options
Here are a few of the unique options available to keyboard and mouse users playing the PC Beta:
Graphic Options
1-Display
The key parameters that affect how the game is presented and how items on the screen are drawn can be found in the Display menu. Following are the options available in the display section:
Display Monitor
Screen Refresh Rate
Render Resolution
Aspect Ratio, enable V-Sync and set a custom Framerate Limit for both gameplay and menus.
So, You can change the game's Display Format (Windowed, Borderless Window, or Fullscreen), in this section. Modern Warfare will operate at an unbounded framerate if these parameters are turned off (set "Custom Framerate" to "Disable").
2-Details & Textures
This is the initial set of options for balancing framerate and graphics. Texture Resolution, Texture Filter Anisotropic (surfaces when viewed from an angle), Particle Quality, Bullet Impacts, and Tessellation all have different quality settings. On different GPUs, changing these settings has a distinct effect.
When you initially start Call of Duty Modern Warfare Beta pc, the game will automatically adapt settings to their optimal levels based on your GPU, but you may always change them later to suit your needs.
3-Shadow &Lighting
You can adjust Shadow Map Resolution, Shadow-Caster Levels, Cache Spot Shadows and Sun Shadows results, Ambient Occlusion, and Particle Lighting in this submenu. When enabled, several of these options consume a significant amount of video memory, causing performance issues on some GPUs. When you initially start Call of Duty Modern Warfare Beta pc, the game will automatically adapt them to their optimal levels based on your GPU, but you may always change them later to suit your tastes.
4-Post Processing Effects
Anti-aliasing, Filmic Strength (the amount of temporal blurring vs. image stability while anti-aliasing), and the amount of Film Grain on screen can all be adjusted here.
Mouse & Movement
This submenu is divided into three categories:
The first category is Mouse Sensitivity. Within the Advanced menu, you can configure multiple sensitivity levels for different situations, such as Ground Vehicles, Air Vehicles, and Tablet Sensitivity.
The Mouse Distance Coefficient option, on the other hand, allows you to choose a monitor distance that can be achieved with the same mouse movement at any zoom level.
Mouse Acceleration is also adjustable, allowing you to change the acceleration factor or turn it off entirely. To provide you full 1:1 input for pixel-perfect precision, there are also toggles for Mouse Filtering and Mouse Smoothing, both of which may be turned off.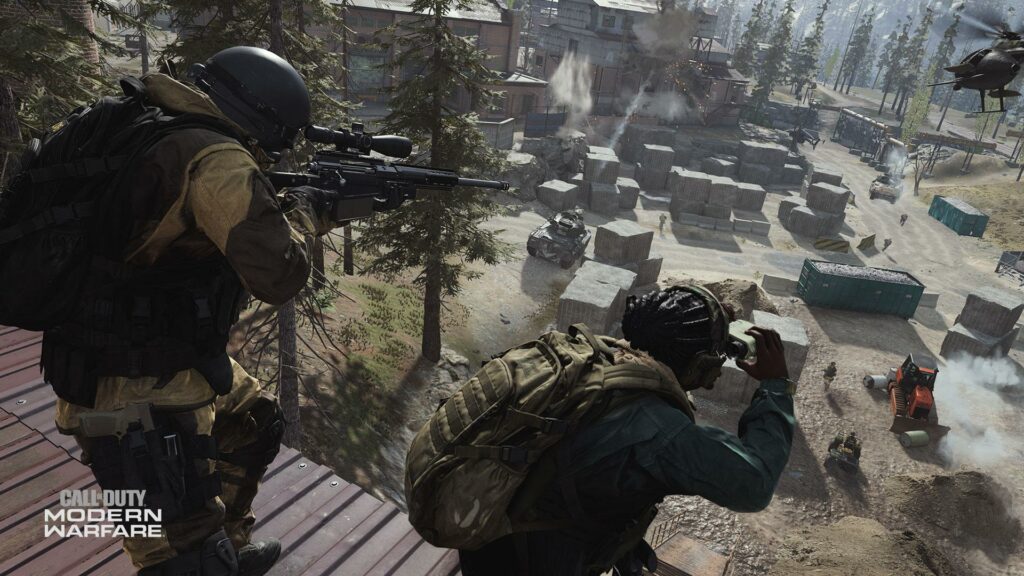 Weapons
Behaviors are the major submenu under this. You can toggle or hold Aim Down Sight (ADS), and Equipment activation characteristics, as well as adjust whether a weapon automatically switches while trying to fire with no ammo (Depleted Ammo Weapon Switch). Weapon Mount Activations include a number of key bind and activation options, so you can customize them to fit your playstyle.
For keyboard and mouse users, there are a few more options here to fine-tune how things in the game behave:
Switch Weapon Minimum Delay:
Set the amount of time it takes to switch weapons again in milliseconds. Low values make switching weapons twice to stop actions faster, but switching weapons with the mouse wheel have become more difficult.
If you have a fast scrolling mouse wheel, this setting will be quite useful. Consistency is more important than anything else in this trade-off. You might change weapons and cancel them if the value is too low. A small delay makes weapon switching more consistent with the mouse wheel, but a large delay makes canceling the transition more difficult.
Weapon Switch Wrap-around:
When this option is activated, switching between weapons will result in a loop. When the next weapon button is disabled, it will swap weapons until you are holding the final equipped weapon without wrapping around, and prior weapon instructions will terminate with your initial equipped weapon.
Weapon Mount Exit Delay:
Determines how long a directional input must be held before it is registered to exit Weapon Mounting. The Weapon Mounting Movement Exit option must be set to Enabled for this delay to occur. This is especially handy for players who prefer to enter and quit Mounting quickly. By default, you must hold a directional input for a short period of time before the mounted weapon detaches.
Bottom Line
That is it; a rundown of the system requirements for the Modern Warfare Beta on PC, as well as a look at the extensive customization options available.
Call of Duty Modern Warfare Beta PC includes a variety of customization options to help you get the most out of the game. You will have plenty of options to make the greatest PC experience for you, whether it be keybindings, the field of vision sliders, or complex graphical settings.
Check also: