One of the most prominent features on every social site in 2022 is having a verified badge next to a user's name. If you're a streamer, knowing how to get verified on Twitch is a very important thing because it signifies that you're a valued member of the platform.
If you're a well-established celebrity, then becoming a partner with Twitch is not a difficult thing to do. As long as you follow the main rules of the site, of course. And if you can become a partner that fast, then you can become eligible for verification right away too.
But for streamers who are up-and-growing, there are a set of requirements that they have to follow in order to get verification on the platform. They're not easy for everyone, but they are achievable if your channel is on a growing path.
So, let's take a look at how to get verified on Twitch with these direct steps!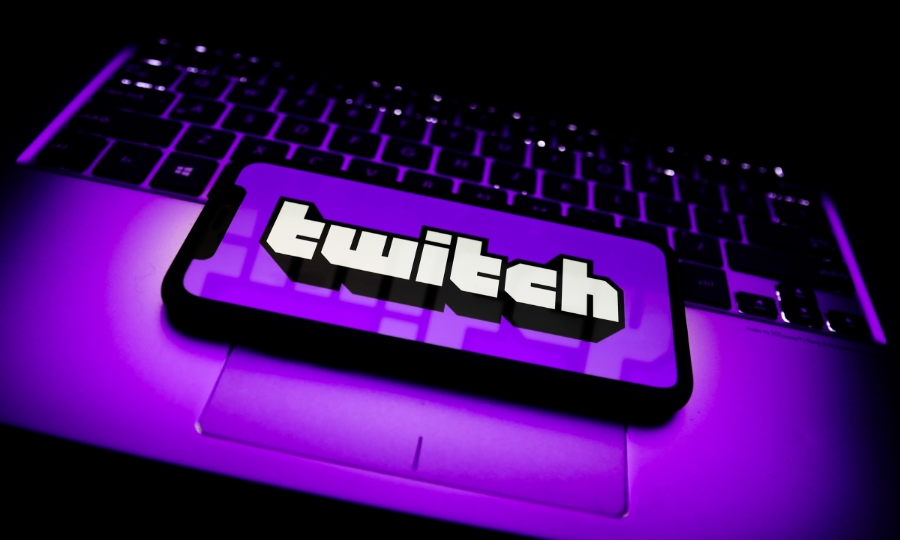 How to get the verification badge on Twitch
The main way of getting the verification badge on Twitch is to become a Twitch Partner. Once the streamer has Twitch partnership, they earn the Verification badge. Which they can then put next to their name.
Not only that, but there are many other benefits of being a Twitch Partner. For example, you can Monetize your channel, enable Ads, sell Bits, use custom chat badges, have priority in technical support, and so on.
How do you become a Twitch Partner? Just follow these steps.
1. Stream for 25 hours
You need a total of 25 hours streamed within a span of 30 days. There is no specific rule to how much you can stream per day, so it's very easy to complete this requirement.
2. Stream on 12 different days
This step is a bit more complicated, as you need to stream on 12 different days. So, it's better to spread the 25 hours on different days of the month.
Keep in mind, however, that you can even stream for just a few minutes per day to fulfill this requirement.
3. Have an average count of 75 viewers
You need to have 75 viewers on each of your streams, concurrently. An important thing to note here is that this excludes hosts, raids, and embeds.
Your views have to be completely organic and consistent for this to count.
4. Reach 50 followers
Although this is not a direct requirement of being a Twitch Partner, it's something that streamers need to fulfill. The reason behind that is the fact that Twitch requires you to be an Affiliate before you can be a Partner.
And to remain a Twitch Affiliate, you'll need to have a consistent count of 50 followers. Keep in mind that applying for Affiliate works in the same way. It's possible that you might get rejected for that program before you can start meeting the requirements for being a Partner.

When you meet all of the requirements, you need to maintain them for a 30-day period.
Then, you will become eligible for partnership. This will unlock an 'Apply' button in your Dashboard and you can fill up the Partner form.
Then, you have to wait for 7 business days as your application is manually reviewed by the Twitch Partnerships team.
It's important to know that even if you meet all of the requirements, Twitch can still reject your application. You are allowed to apply again if you think your chances of being approved have improved in the future.
Once you are approved and become a Twitch Partner – congratulations! You now have a Verified Badge on your profile that establishes you as a trusted part of the Twitch community.
Alternate Method of Becoming a Twitch Partner
As briefly mentioned above, you can become a Twitch Partner very quickly if you are a popular celebrity or a well-known brand. If you want to know the quickest way of how to get verified on Twitch – this is it.
Whenever a celebrity or brand wishes to join Twitch for using it as a platform or for promotion, they can contact the platform without meeting the basic requirements. If Twitch considers the person or brand relevant, they will immediately grant them partnership and get a Verified badge.
Can you lose your Twitch Verification Badge/Partnership?
Twitch does not strictly require streamers to maintain the same monthly activity on their channel that they once had to become a partner. However, inactivity can still be a reason for Twitch to take away your partnership if they deem it fit.
What does generally become a reason for streamers to lose their partnership is a violation of Terms of Service (TOS). It does not matter how successful your channel is, many streamers with millions of followers have been suspended from the platform.
As long as you follow all of the basic rules of the website and remain fairly active, you will remain a Twitch Partner and have a Verified Badge on your account.